Most people who are fasting during the holy month of Ramadan partake of only two main meals— during Suhoor and at Iftar. Having foods that are hearty and wholesome will ensure that you spend the whole month neither under- nor over-nourished. Here are a few recipes that can also be made ahead, so they are ready for you before the sun rises.
Sweet Potato with Yogurt, Maple Syrup and Nuts
You can bake the potatoes up to five days in advance so that it just takes a few minutes to assemble this hearty meal. The fiber-rich spuds are sure to fill you up, and the dollop of tangy yogurt gives them a boost of protein.
Ingredients
1 sweet potato or yam, scrubbed and dried
1/4 cup plain or vanilla yogurt
1 tablespoon pure maple syrup
2 tablespoons chopped nuts (walnuts, cashews, almonds, etc)
Directions
Heat the oven to 191°c. Pierce the sweet potato several times with the tines of a fork. Place the sweet potato inside a loose nest of foil. Bake until tender when pierced with the tip of a paring knife, 40 to 50 minutes. Remove them from the oven and let them cool enough to handle.
Make-Ahead Tip: One or more sweet potatoes can be cooked ahead of time and kept refrigerated for about 5 days.
Open the sweet potato across the top, pushing the flesh slightly so it rises out of the skin. Spoon on the yogurt, then the syrup. Sprinkle with nuts, and serve.
Spring Fruit and Nut Tabouli
This seasonal twist on tabouli salad adds fresh fruit to the mix, but keeps bulgur as its base; the high-fiber whole grain is sure to give you energy. Feel free to swap in the strawberries for your personal favorite fruit, like blueberries or pomegranate seeds.
Ingredients
3/4 cup sliced almonds
1 cup coarse-grind bulgur
1 1/2 cups water
1 cup thinly-sliced strawberries, stemmed, hulled and washed (about 6 to 7 large berries)
1/4 cup chopped fresh mint
1/4 cup chopped basil
2 ounces (about 1/3 cup) crumbled goat cheese
1/4 cup dried currants
3 tablespoons lemon juice
2 tablespoons extra-virgin olive oil
1/2 teaspoon kosher salt, or more to taste
Directions
Preheat the oven to177 °C. Lay the almonds out onto a small rimmed baking sheet and toast until fragrant, 5 to 7 minutes. After they are done toasting, allow to cool.
Place bulgur in a medium heat-proof bowl. Bring the water to a boil and then pour over the bulgur. Let stand until the bulgur has absorbed most of the water and has become tender, about 25 to 30 minutes. If there is any remaining water, simply drain and fluff the grains with a fork. Set aside to cool.
In the meantime, in a large bowl combine the strawberries, mint, basil, goat cheese, and currants. Fold in the bulgur wheat, toasted almonds, lemon juice, olive oil and salt. Stir to combine. Serve at room temperature or cover and refrigerate to serve cold.
Herbed Egg Whites and Feta on English Muffins
These hearty English muffin sandwiches are freezer-friendly, which means you can prep them, tuck them away, and simply grab for them in the morning — they will take just about 30 minutes to reheat in the oven.
Ingredients
Cooking spray
1 1/2 quarts purchased egg whites
1 1/4 cups half-and-half
1 teaspoon kosher salt
1/4 cup finely chopped fresh basil leaves
1/3 cup finely chopped fresh chives
1/4 cup basil pesto
1/4 cup salted butter, at room temperature
3/4 cup crumbled feta cheese
12 whole-wheat English muffins, split
Directions
Arrange a rack in the middle of the oven and heat to 177°C. Generously coat 1 (13×18-inch) rimmed baking sheet or 2 (9×13-inch) baking dishes with cooking spray; set aside.
Whisk together the egg whites, half-and-half, and salt in a large bowl. Stir in the basil and chives. Pour the egg white mixture into the prepared baking sheet, or divide between the 2 (9×13-inch) baking dishes.
Bake until the egg whites are set and lightly browned around the edges, 18 to 20 minutes for the baking sheet, or 12 to 15 minutes for the baking dishes. Let cool for about 5 minutes, or if not serving immediately, cool completely. Using a large biscuit cutter or drinking glass (roughly the same size as your English muffins), cut the eggs into rounds. (Save the scraps to make breakfast quesadillas.)
To assemble the sandwiches, spread a thin layer of butter over the cut side of each English muffin bottom, then spread a thin layer of pesto on the cut side of each English muffin top. Place 1 egg round on top of the buttered half of each English muffin. Top each egg round with 1 tablespoon of the feta cheese, then close the sandwiches with the top halves of the English muffins.
Reheating: If not serving immediately, tightly wrap each sandwich with aluminum foil and store in resealable bags in the refrigerator or freezer. Reheat uncovered in a 325°F regular or toaster oven until warmed through, about 20 minutes if refrigerated, or about 30 minutes if frozen.
Curried Egg Salad on Naan
The egg salad can be made up to three days in advance and stored in an airtight container in the refrigerator, so it is just a matter of piling it on the naan and digging in.
Ingredients
6 large eggs
2 tablespoons plain Greek yogurt
2 tablespoons mayonnaise
1/2 teaspoon ground cumin
1/4 teaspoon fine salt, plus more for seasoning
1/4 teaspoon ground coriander
1/8 teaspoon ground turmeric
1/8 teaspoon freshly ground black pepper
2 pieces naan, preferably warmed
1 cup loosely packed arugula
Fresh cilantro leaves, for garnish (optional)
Directions
Place the eggs in a large saucepan or pot so that they sit in a single layer. Add enough cold water to cover the eggs by 1 inch. Bring to a boil uncovered over high heat. Remove from the heat, cover with a lid, and let sit for 10 minutes.
Meanwhile, mix the yogurt, mayonnaise, cumin, salt, coriander, turmeric, and pepper together in a medium bowl until smooth. Prepare an ice bath (large bowl filled with ice water).
When the eggs are ready, tap them gently against the counter to crack the shell in a few places, then submerge in ice water for at least 1 minute. Peel the eggs and dice into small pieces. Fold the eggs into the yogurt mixture. Taste and season with more salt as needed.
Place the naan on a cutting board. Divide the arugula over the naan. Dollop the egg salad over the arugula, spread into an even layer, and top with cilantro if using. Cut each naan into wedges and serve.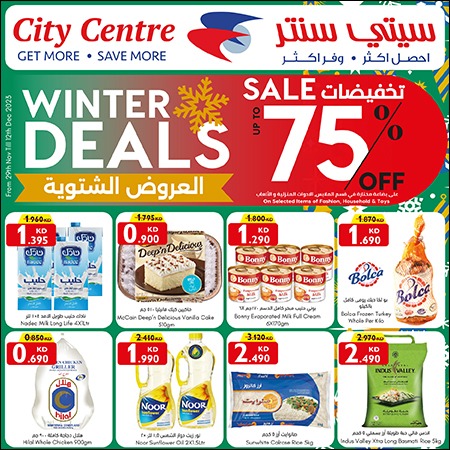 Read Today's News TODAY...

on our

Telegram Channel

click here to join and receive all the latest updates

t.me/thetimeskuwait