Although this year's Indian Independence Day falls on Tuesday, a working day in Kuwait, this is no reason why friends and family cannot come together and have a pot-luck dinner.Communication and coordination among the guests could result in everyone bringing along a different dish, or a regional version of a popular dish. The evening's multi-cuisine dining experience would also be a celebration of the variety and diversity of Indian cuisines that are unified by its unique Indian vibrancy.
One dish that truly exemplifies the profusion of its versions available across India, and increasingly around the world, is the Indian curry, or 'kari' in its Anglicized pronunciation. Moreover, keeping in mind the celebratory occasion of Indian Independence Day, no other Indian dish provides a better insight into the colonial era, and the resultant intersection of British culture and Indian foods than the Indian curry. Today curry continues to remain a favorite among many Britishers, gaining an almost cult-like following in some places.
Although consolidated under the generic label of 'Indian Curry', especially by its overseas fans, there are subtle and sometimes profound differences in the ingredients used and preparation style across each region, state, or even smaller local jurisdiction in India. This variety is also evident in the various fusion forms of Indian curry being developed around the globe.
Origins of the humble curry can be traced back to Tamilnadu in South India, with the word curry and recipes for its formulation mentioned in ancient Tamil literature. The original curry refers to a tangy, spicy sauce that accompanies rice, or is imbibed on its own.
Here we provide a fewrecipes on how to conjure up some of the popular modern versions of the quintessential Indian curry.
---
South Indian Chicken Curry
---
This fragrant southern Indian curry is unusual in that it gets all its heat from black pepper rather than chili. For maximum flavor from the spices, marinate the chicken for as long as you can, which speeds up making of the curry.
Boneless, skinless chicken thighs 900g, cut into bite-sized pieces
Onions 2 large, finely sliced
Garlic 4 cloves, crushed
Ginger 50g, finely grated
Coconut milk 400ml tin
Coriander a small bunch, roughly chopped
For marinade:
Black peppercorns 2-3 tbsp,
Cumin seeds 2 tbsp
Coriander seeds 2 tbsp
Coconut oil
Fresh turmeric 50g, finely grated or 1 tbsp ground turmeric
Freshly squeezed juice of 1 lemon
Instructions:
For the marinade:
Add the peppercorns, cumin and coriander seeds to a small frying pan over a medium heat. Toast for a minute until they begin to smell fragrant. Tip into a spice mill or mortar and roughly grind.
Place the spices into a bowl with 1 tbsp of coconut oil. Add the turmeric along with the juice of half a lemon (save the other half for later) and stir to a paste.
Add the chicken and mix well with the spice paste. Cover and chill for a few hours, but preferably overnight.
Heat a deep frying pan over a medium-low heat with 1 tbsp of coconut oil.
Add the onion, garlic and ginger, and fry gently for 15-20 minutes until soft and lightly golden.
Turn up the heat and add the chicken and marinade. Season and stir-fry for 10 minutes.
Pour in the coconut milk, bring to the boil and simmer gently for 15 minutes or until the chicken is cooked.
If you prefer a drier curry simply simmer for another 10-15 minutes until the sauce is a consistency you like.
Turn off the heat and stir through the remaining lemon juice. Scatter over the coriander and serve with rice and naan bread.
---
Mughlai Karahi Gosht
---
Ingredients:
1 kg leg of lamb on the bone, cut to bite-sized pieces
5 garlic cloves, roughly chopped
3.5cm piece ginger, roughly chopped
4 tbsp vegetable oil
500g tomato, thinly sliced
200g onions, thinly sliced
1 heaped tsp kashmiri chili powder (or mild paprika)
Salt to taste
2 tbsp Greek yogurt
2 tsp coriander powder
Pinch turmeric powder
1 tsp cumin seeds, coarsely crushed
1⁄2 tsp black pepper, coarsely crushed
Pinch of garam masala powder
2 green chillies, slit lengthwise (optional)
For garnish:
1 tbsp chopped coriander leaves
1 tbsp chopped mint leaves
Ginger slivers
Instructions:
Crush the garlic and ginger to a coarse paste and marinate the lamb pieces in a large mixing bowl. Set aside for an hour, or overnight to thoroughly marinate
Heat oil over medium-heat in a large heavy-bottomed saucepan or 'kadhai'
Add the marinated lamb chunks and fry for 5-6 minutes stirring well to seal
Add the sliced tomatoes and cook for a further 8 minutes
When tomatoes begin to break down and soften, add the onions and chili powder Stir well, cooking for a further 3 minutes and season to taste
Lower the heat and simmer with the lid on for 30 minutes stirring halfway through the cooking process
Add the Greek yogurt to a small bowl and mix in the ground spices: coriander, turmeric, cumin and black pepper.
Add this spiced yogurt mix to the karahi gosht and stir well, taking care to ensure the yogurt does not split
Continue simmering on a low heat and with the lid half open over the pan, cook the lamb for 45-50 minutes, stirring half way through cooking, making sure it does not stick to the bottom of the pan
Turn the heat off and while the dish is still warm add the garam masala, chilies, coriander, mint and ginger slivers.
Serve hot
---
Goan Prawn Curry in Coconut Milk
---
Ingredients:
400g raw king prawns, deveined, with tails on
1⁄2 tsp turmeric powder
1 tbsp Goan vinegar or malt vinegar
Pinch of salt
1 tbsp vegetable oil
90g onion, finely chopped
80g tomato, finely chopped
3 cloves garlic, pounded to a paste
2.5cm piece of fresh root ginger, pounded to a paste
400ml coconut milk
80ml water
1 tbsp tamarind paste
3 green chilies, slit lengthwise
Pinch of sugar
Salt to taste
1 tbsp chopped coriander leaves, to garnish
For the powdered spices
1 tsp cumin seeds
15-18 black peppercorns
1 tbsp coriander seeds
Instructions:
In a bowl add prawns and sprinkle turmeric powder, vinegar and salt. Mix and set aside for 15-20 minutes
Place cumin seeds, peppercorns and coriander seeds in a dry grinder and blitz to a fine powder. Set aside.
Heat oil in a heavy-based saucepan over medium heat, add onions and fry for 5-7 minutes or until they start to change color to a light brown
Add the chopped tomato and fry for 5 minutes. As they begin to soften add the garlic and ginger paste and fry for a further minute. Now add the powdered spices and mix it all togetherFry for 2 minutes and add the marinated prawns. Stir, coating them in the spiced sauce for 20-30 seconds, then add the coconut milk, water and tamarind paste
Cover and simmer gently for no more than 4-5 minutes until the prawns turn pink Add the green chilies and sugar. Check seasoning.
Garnish with coriander leaves, and serve with lime and coriander rice.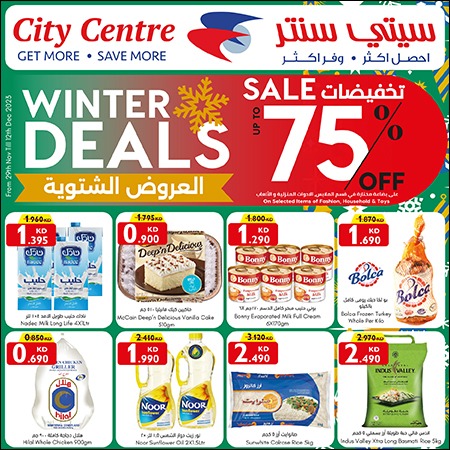 Read Today's News TODAY...

on our

Telegram Channel

click here to join and receive all the latest updates

t.me/thetimeskuwait