When you cook oatmeal in the slow cooker, you get luxuriously creamy oatmeal, which is also the ultimate breakfast treat. Unlike stovetop oatmeal, which is chewy and fluffy, slow cooker oatmeal is soft and creamy, with a luxurious feeling to it (the cream helps).
How to Make Oatmeal in the Slow Cooker
This is a pretty set-it-and-forget-it recipe, but here are a few key pointers.
Combine the oats and water in a small slow cooker. A small slow cooker is best for this oatmeal. Give the oats and water a quick stir and then cover and set to low.
Cook on low without stirring. Cook on low for eight hours. Go to bed or walk away and avoid stirring while it cooks.
Finish with cream and sugar. Once the oats are cooked, add a bit of cream and brown sugar and stir to combine. Switch the slow cooker to warm to avoid overcooking before serving.
This oatmeal is oh-so-satisfying on its own, but additional cream and chopped fresh fruit or nuts are a nice contrast to this ultra-rich oatmeal.
You can even infuse your oatmeal with tea. The concept is simple. While you usually cook your oats in a simmering pot of water, cook them in a simmering pot of tea instead. All that means is once your pot of water comes to a boil, before you add your oats, steep a few of your favorite tea bags in the water. Remove the bags, add your oats, and cook as usual. You can even use this method with overnight oats, adding the oats to the hot tea and simply letting the mixture sit until the morning. Choose any tea you love and give this method a try. Here are a few favorites.
Masala chai: The chai works for this method as it has all those warm spices that you want in a classic bowl of oats.
English breakfast: This will give your oatmeal a deep tannic flavor. Pour in some milk and sugar and treat it like a classic builder's cup of sweet milky tea.
Earl grey: Bring a citrusy element to oatmeal with this classic tea. Add some almond milk and a dash of honey to keep it light.
Green tea: Yes! Even green tea is fair game. Don't steep the tea too long or it will become bitter. Honey makes a nice addition here as well.
Herbal tea: Try the earthy vanilla-scented notes of rooibos or a more delicate chamomile tea as an option. You won't get the caffeine kick, but the subtle flavor is still tasty.
Here are the best ways to top a bowl of oatmeal
Use these combos as a basic formula and add in your own favorite edible goodies.
Greek Yogurt + Dark Chocolate + Dates
The chocolate must be bittersweet and finely grated, although a few chunky bits are good too — they melt into warm pools. Then, add a hit of slivered dates and a dollop of good whole-milk Greek yogurt. Give everything a few minutes to melt together, and your breakfast is ready.
Seared Plums + Almond Butter + Flax
This is a great combo — warm your skillet over high heat and cook the plums in a little coconut oil, salt, and brown sugar until just caramelized. Layer these over your oatmeal, along with a blob of salted almond butter and a sprinkle of whole flax seeds for a little bitter punch.
Cocoa + Pecans + Bananas
This combo will lure even the most tired out of bed and to the breakfast table. Stir some bittersweet cocoa powder into your oats as they cook — this makes a lovely bed for the crunchy pecans and soft slivered bananas.
Apricot Jam + Tahini + Pistachios
Tahini paste is the magical richness that binds so many sweet and savory dishes. Add a spoonful of apricot preserves and a dusting of pistachios.
Labneh + Toasted Cashews + Smoked Paprika
This fermented yogurt cheese is creamy, tangy, rich in probiotics, and highly useful in dishes both sweet and savory. A stir of it is always perfect — in soup, atop a fruit tart, alongside a grain salad, or in this case, as a bed for toasted cashews and smoky paprika.
Fried Egg + Chives + Shallot
The simplicity of eggs and alliums is not lost on a bowl of porridge. With a sprinkling of salt and freshly cracked pepper, this savory twist on things will keep you going all morning long.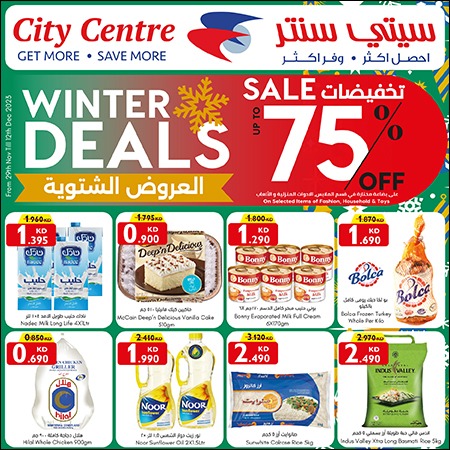 Read Today's News TODAY...

on our

Telegram Channel

click here to join and receive all the latest updates

t.me/thetimeskuwait