By Hermoine Macura-Noble
Special to The Times Kuwait
Midar – Kuwait: The first premium seafood restaurant in Kuwait, Midar has become a cultural landmark since its debut thanks to its design, authentic seafood cuisine, and traditional hospitality menu. Located in The Gardens, The Avenues, Midar offers a delightfully contemporary yet nostalgic experience, a salute to a time when fresh seafood was enjoyed daily and casually, and most importantly, prepared with love. The Founder and CEO, Basil Al-Salem, worked closely with the design team to develop a theme that focused on embracing Kuwaiti tradition and heritage, particularly in dining. Al Salem explains, "Midar is a tribute to Kuwait's golden era, an age of prosperity and simplicity. With this venue, we aim to revive that sense of joy and familiarity that is at the core of every memorable experience."
The ocean plays a crucial influence in Midar's design, with patterns emulating fish scales carved into the marble, oxidized fishing nets adorning the ceiling, vintage brass detail, and walls blanketed with sanded textures that create a bright, welcoming space. Inspired by Kuwait's desert origin and its brute urban landscape, natural, earthy hues have been used on surfaces with traditional breeze blocks on the ceiling that is key to the local heritage. The décor features homemade pottery developed by local artisans, sun dried plants, and vintage treasures showcased throughout the venue.
La Maschou – Riyadh, Saudi Arabia: Located in the diplomatic quarter of the capital of Saudi Arabia, La Maschou features French cuisine at its best amidst a rustic interior reminiscent of the old winding walkways of Paris itself. Founded in 1963 in Cannes, Le Maschou is a French fine-dine restaurant specializing in steaks cooked up in their unique wood-fire grill and decorated with provencal herbs. The romantic restaurant also has a fabulous fig salad, homemade country bread, and a bresaola melon board, among other items that will tickle your tastebuds. The perfect location for a date or special occasion, enjoy Le Maschou's old-world charm and crackling fire, which is maintained during the winter months. And whatever you do, make sure you leave room for their desserts!
RHAIN – Dubai, UAE: Voted as one of the best steakhouses in Dubai, RHAIN steakhouse is hidden inside the Conrad Hotel on Sheikh Zayed Road and gets its name — an acronym of the first letters of the owner and his family members. The meat lovers haven created a storm amongst residents and visitors alike when it announced it would offer gilded steaks on its menu, among other delicacies. When you enter the venue, it is clear that they take fine dining seriously with a beautiful interior design and stunning cellar by Italian designer Raffaella, an open-counter butcher, live DJ set-up, snug booths, and trickling water features. It all pulls together to elevate a dining experience that revolves around marble-like slabs of meat. RHAIN General Manager Anas Choubany shares more. "The diversity and quality of the ingredients and dishes are sourced from all over the world but only from the best suppliers. For example, our meat is imported from Australia, where the quality of the meat is some of the best in the world. Each dish is a combination of culinary delights from across the globe."
With ingredients sourced from 45 different countries, some of the best options on the menu include a variety of super fresh seafood and meat dishes, including Tempura Squid, Oysters Kilpatrick, lobster, and delicious black cod, as well as Turkish-style spicy sausages and a buttery textured filet mignon, all of which are served with side dishes such as the creamy spinach, and sweet potato fries. Other must-try sides include the Rhain salad, beef sushi, T-bone steak with mustard marinade, truffle fries, and asparagus. The gold steak is, of course, the menu highlight as it is served with either a spy or an army show which is truly a memorable experience unlike any other dining experience in Dubai.
CUT by Wolfgang Puck – Manama, Bahrain: Envisioned by acclaimed chef Wolfgang Puck, CUT is a steakhouse located at the Four Seasons in Bahrain. Puck was pivotal in the rise of California cuisine during the late 1970s. He launched his modern fusion cuisine by combining classic French techniques with Asian influences, using fresh ingredients showcasing California's agricultural bounty.
Guests are welcomed by a sleek and modern interior stretching over a pool and stunning gardens that envelope the hotel. They say the best restaurants have an open kitchen where nothing can be hidden, which is the case at CUT. The sleek and modern American steak restaurant delivers innovation at every level through its unique culinary, service, and design combination. The menu features the renowned chef's interpretation of global comfort fare, highlighting several of his signature recipes using only the freshest, locally-sourced ingredients and the best selection of beef available in the GCC. From prime dry and wet-aged beef to premium whole fresh fish.  Seafood lovers will be glad to know that CUT also offers a shellfish plateau with oysters, shrimp, king crab legs, and two pounds of lobster with four sauces, among other delicacies. The most popular meat dishes are the striploin from Argentina and the dry-aged rib eye with house-made steak sauce. Great side dishes include the Cavatappi Pasta 'Mac & Cheese' and Sauteed Brussels with Garlic Aioli. Finish your main meal with one of the two deserts: Banana Cream Pie with Madagascar vanilla crème brûlée and banana sorbet or the classic Sticky Date Pudding with cream cheese frosting.
Nusr-Et  –  Doha, Qatar: Located in the Sheraton Grand Doha Resort in west Bay, Nusr-Et needs no introduction. The Turkish restaurant is owned by Salt Bae, aka Nusret Gökçe, who went viral for his technique for seasoning meat back in January 2017 and sometimes even feeding it to guests. The steaks here are mostly charcoal-grilled with a dash of sea salt and a sprinkling of ground pepper. They are served on wooden butcher's blocks. The Lokum steak is a seared filet favorite —  again, three cuts that are sweet and tender. The beef in most dishes melts in your mouth, which is probably why he has garnered such a huge following. Sides like the Al dente brussels sprouts are mixed with diced veal bacon — a quirky and well-executed accompaniment. The pistachio baklava is Nusr-Et's signature dessert made up of layers of Turkey's famed vanilla ice cream from Gaziantep amongst the coarsely ground pistachios and slivers of filo pastry. Crunchy, crispy, velvety, and not too sweet, baklava is usually decadent and heavy; however, there is a lightness to this version. Aside from the chance to run into Salt Bae himself, Nusr-Et is worth a visit for fantastic steaks and a fun experience.
Asado  – Muscat, Oman: Featuring South American flavors for steak lovers, Asado is a top-notch steakhouse located at the Sheraton Oman – a one-stop shop for high-quality meats amid uniquely designed, wild-inspired decor. Guests can sample tender meats carved table-side or enjoy creative sharing plates, sizzling pans, and marble muddlers, enabling guests to mix their own salsas and marvel at live plating.
Asado offers indoor and outdoor seating options by their manicured lawn by the pool, which is great for cooler evenings and where you can get a closer look at the live barbeque station. Either way, each succulent skewer will be brought to your table, and you can go 'all knives out' cowboy-style and cut yourself a generous portion. The table service enables you to choose from an unlimited oncoming of meat, and a coaster-like plaque card serves as the controller — keep it at 'More Please,' and the servers come forward with another helping; turn to 'My Dessert Please,' and you'll be brought a fine selection of the chef's choice of pastries. Salads and starters are displayed buffet-style if you feel like a second helping.
From exclusive cuts, rumps, and loins — the short ribs are unique; they are slow-cooked for 36 hours before being done. From classic options like barbecued chicken, lamb chops, and prawns to flank and sirloin steaks all marinated in signature spices, the Gaucho theme night is a paradise for those who have the appetite for meat. Gaucho Thursdays are when diners feast on some of the finest cuts in an all-you-can-eat session served, rodízio style.
Hermoine Macura-Noble
The first Australian English speaking News Anchor in the Middle East. She is also the Author of Faces of the Middle East and Founder of US-based 501c3 charity – The House of Rest which helps to ease the suffering of victims of war. For more from our Contributing Editor, you can follow her on Instagram, here.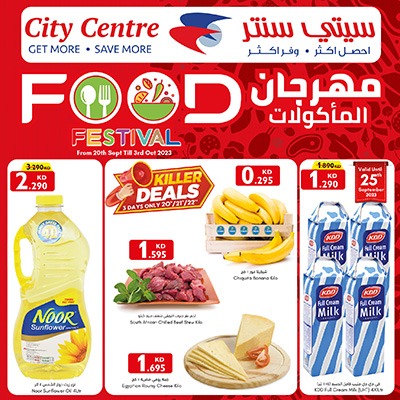 Read Today's News TODAY...

on our

Telegram Channel

click here to join and receive all the latest updates

t.me/thetimeskuwait