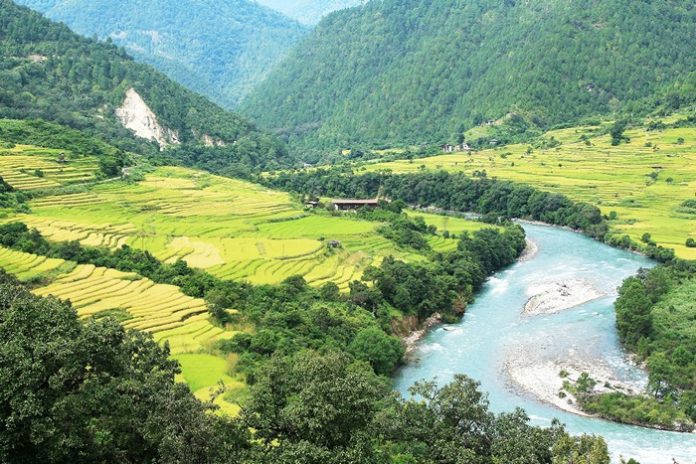 If any country in the world can lay claim to the word 'unique', it is the Himalayan mountain kingdom of Bhutan. Where every other government in the world views economic growth, measured via Gross Domestic Product (GDP), as the indicator of its success, this landlocked region nestled between Tibet, Nepal and the Indian state of Sikkim has declared that its yardstick is GNH, or Gross National Happiness.
Tourists account for its second-largest industry but they are still few and far between. All tourism – the idyllic landscape, scattered villages surrounded by terraced paddy fields, soaring snow-covered peaks and mountain fortresses with foreboding iron doors – remains almost untouched by industrialization. The close familial bonds, religious devotion expressed publicly in an endless array of colorful festivals, and the shifting of the seasons all still define daily life for most of the people one can encounter here.
Bhutan also has some of the best trekking in the world, from short visits to the villages in sacred Bumthang Valley to Lunana Snowman trek – a 28-day high-altitude trek into the most inaccessible parts of the country, home to yaks, yeti legends and the vast mountain of Gangkar Punsum. Head off into the beautiful hills and you will probably come across more yaks than fellow walkers.
Five Happiness-Inducing Experiences of Bhutan
Bhutan's 'low volume, high quality' tourism costs an official US$250 per day per person to sample the charms of this isolated Himalayan kingdom, an amount that includes land transport, accommodations, food and guide service. This highly regarded destination among discerning travelers is worth the money with these five features of it:
Bhutanese lifestyle
The word 'authentic' is more overused than the word 'sorry' in tourism, but not for culturally authentic Bhutan. Tourism got here less than four decades ago, which has preserved the hermit kingdom's rich cultural identity throughout years of isolation.
On the streets, traditional dress remains the preferred attire and local languages Dzongka and Sharchop can be heard. Native Dzongka-style architectural features still grace every building and Buddhism colors just about every aspect of life.
Buddhist peace
Outdoor enthusiast or not, no visitor leaves Bhutan without making a 90-minute trek breathing through the thin mountain air to the Taktsang Palphug, aka the Tiger's Nest. Situated on the edge of a cliff, some 900 meters above Paro rice fields, this 320-year-old monastery is considered one of the kingdom's most sacred religious sites.
Legend has it Guru Rinpoche, the founder of Tibetan Buddhism, meditated for years inside a cave that now lies at the heart of the temple. The Tiger's Nest is now a revered Buddhist meditation site and tourist attraction.
The trail winds through pine forests, past ancient Buddhist shrines adorned with endless lines of prayer flags. Smiling pilgrims and stunning landscape views accompany every step. The hike takes effort, but simply walking these revered slopes is enough to induce a meditative mood.
Spicy food
The Bhutanese are not kidding when they say that chilies are their favorite vegetables. Proof is their fondness for 'emma datshi', an insanely hot delicacy of boiled chilies and native cheese. It is their de facto national dish, a source of cultural pride and a mainstay in every meal.
The first taste is always fiery, but get past the spice and it becomes easy to appreciate the creamy, salty, somewhat fruity flavor. Paired with native red rice, emma datshi, for the fear of being too hot, is toned down by local chefs for foreign diners.
Unexpected attractions
The town of Punakha is home to one of the most unusual shrines in Buddhism. The Chimi Lhakhang is dedicated to Drukpa Kunley, a tantric Buddhist saint known for his unconventional approach to religion which dawns upon travelers when they see the murals and carvings. It is, more than just a village shrine, a fertility pilgrimage site for those wishing to bear children.
The Himalayan landscapes overlooked through Bhutan, or a walk down the character-filled streets of peaceful Paro, or even the first glimpse of a group of yaks grazing in the green meadows of Bhutan is a spectacle of a totally organic, uncomplicated lifestyle that is smile-worthy.
Things to buy
Hand-woven fabric or traditional weaving is at its very best in Bhutan to choose from colorful rugs, clothing, blankets and accessories at one of the many textile stores and boutiques in the cities. Why not pick up a CD on Bhutanese harmonies, or chanting monks, as a melodic stress-buster for when you are back at home and in work mode. Spiritual souvenirs like vibrant prayer flags, fragrant incense and prayer beads make meaningful gifts for friends and family back home.
Festivals and Events
Paro Spring Festival (Paro Tshechu): The people of Paro welcome the start of spring with five days of cultural and spiritual celebration. Locals shake off the winter blues by indulging in sword dancing, drumming and feasting. Expect to see stirring rituals, colorful clothing and touching displays at this time.
Thimphu Festival (Thimphu Tschechu): This three-day, highly auspicious festival makes Bhutanese people travel from all over to attend prayers and rituals to invoke the gods as well as to revel traditional dance, costume and theatre. Get an insight into Bhutan's culture and mingle with locals.
Buddhist festivals: Get involved in one of Bhutan's numerous Buddhist festivals: a riot of masks, dancing and ritual which generally center on Dzongs (fortresses) in cobbled courtyards. Monks recount Buddhist history and myths through religious or folk dances.
Things to do
Archery: Appreciate skills of Bhutanese archery – its national sport, at frequently held fun- and raucous- competitions.
Bird spotting: Spot some of Bhutan's 600-plus varieties of birds, including the rare black-necked cranes wintering in Phobjikha and Bumdeling valleys.
Cheli La: See beautiful and forlorn Haa Valley, reached from Paro over the Cheli La, at 3,810m, the highest road pass in the country.
Drametse Goemba: Enjoy spectacular views driving up the rough vertiginous side road; not for the faint-hearted, to Drametse Goemba.
Drukgyel Dzong: Explore Paro's imposing Dzong and traditional covered bridge, then drive up the valley to atmospheric ruins of Drukgyel Dzong which once protected Bhutan against Tibetan invasions. By clear weather, you might see Jhomolhari, the second highest summit.
La Pass: Enjoy breathtaking panorama over eastern Himalayan chain from the Dochu La Pass at 3,100m.
National Museum of Bhutan in Paro: Visit the National Library in Thimphu to gaze at holy books and scriptures and the National Museum of Bhutan in Paro, located in Watchtower, where weapons, antiques, mammals and Bhutanese artifacts are all on display.
Painting School: Visit Institute of 13 Arts and Crafts in Tashi Yangtse (Eastern Bhutan) or Painting School in Thimphu where young artists and craftsmen hone their skills.
Punakha valley: Delight in this temperate valley's many sacred temples, including Punakha Dzong. Straddling the confluence of Mo and Pho Rivers, the Dzong was built by founder of the kingdom, Ngawang Namgyal.
Tashi Yangtse: See remote valleys of Eastern Bhutan where women, perched on doorsteps, spin and weave threads. Most idyllic is Tashi Yangtse's rice paddies clinging to the slopes above a gleaming riverside chorten (religious monument).
Tashichho Dzong in Thimphu: The country's main administrative and religious centre houses government ministries, Throne Room of the King and the country's largest monastery, summer headquarters of Je Khempo and 1,600 of his monks.
Tongsa Dzong in central Bhutan: Do not miss Tongsa Dzong in central Bhutan, the ancestral home of the Royal family which commands a superb view of the valley, then explore holy sites of Bumthang, the country's cultural and religious heartlands.
Trekking: The high altitude Snowman Trek (25 days) is arduous but in Bumthang, travelers can join four to seven day cultural tours through the villages. Mountain bike along Paro Valley for an exhilarating experience; bicycles can be hired in Thimpu and trails are suitable for a range of abilities.
Wangdiphodrang: Explore the district known for it's slate carving and bamboo weaving. The Wangdiphodrang Dzong stands at the confluence of two rivers and, for many centuries, was the seat of one of Bhutan's most powerful Dzongpons.
Wangshu River: Take in the bird's-eye view of Thimphu from Telecom Tower hill. The capital spreads in a fertile valley traversed by the river, at around 2,400m.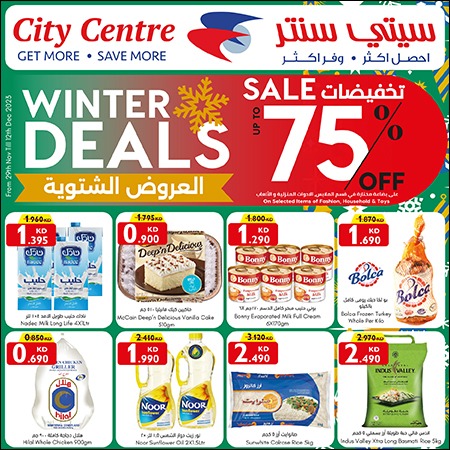 Read Today's News TODAY...

on our

Telegram Channel

click here to join and receive all the latest updates

t.me/thetimeskuwait