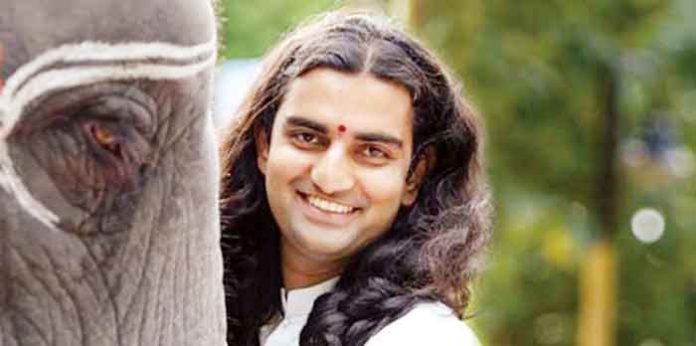 Close associate of Art of Living (AOL) founder and Humanitarian Leader Sri Sri Ravi Shankar, Girin Govind is a peace envoy, a yogi and a drummer.
In a one-on-one with Girin Govind, The Times catches up with him on his plans for the first International Yoga Day, the activation of worldwide stress relief programs and meditation as a formula for world peace. And, to get a broader snapshot of his life, we also ask him about the various peace missions he has been to in places torn apart by stress, violence, terror and turmoil.
Ever wondered why Buddha and Swami Vivekananda, amongst many intellectuals and enlightened, had such large foreheads and noticeably long ears and ear lobes? Whatever the myths or beliefs behind these physical attributes, upon meeting the long haired, white kurta-churidar-clad smiling Govind, we could not help but notice that in addition to all his positive characteristics, high intellect and great forbearance, he also had a wide forehead that seemed to radiate a glow, and two distinctively long ears.
With his Facebook friend requests having reached their acceptance limit and a whopping 161,000 followers on Twitter, which goes as "Rock, Sport, Stretch, Sing, Serve n Meditate", we got hold of this young yogi while he was in Kuwait, to know more about yoga, his life experiences and the various peace missions he has facilitated.
While most of us toil through our 9 to 5 jobs, Govind, an engineer, a yogi and a drummer, has blossomed from being known as the "Rockstar", in his engineering days for his excellent musical skills, to becoming who he is today, a man who has been lucky to have found "the best boss" and to have realized the "true purpose of his life."
Right from his early 20s, Govind has been a part of the AOL foundation, one of the largest volunteer-based, non-profit humanitarian organization that not only propounds breathing techniques, meditation and yoga, but also is the cradle for an increasing number of youngsters, corporate persons and creative people who come together as a huge bustling bunch of some of the most happy people around.
Although he started out as a skeptical first-time enroller for one of the AOL courses, he soon became transformed from an "extremely logical engineer" working with the Tata Group and leading a successful corporate life, to someone whose left brain could not agree any less than his right brain, with what he learned at AOL.
When his logic was pretty satisfied, soon questions such as "What have you been doing all these years?", "Is this what you want to do… Isn't there something more to life?" shook him up from inside.
"I juggled with my life, being a corporate by day and an AOL teacher by night: I would wake up in the early hours, spent time in office and by the evening I ran to conduct courses. But the joy of seeing someone smile because of me was worth all the efforts and it was irresistible to not do it all the time."
So, he moved on from a corporate life and immersed himself into full-time service, as a Yoga, Happiness and Sahaj Meditation teacher. Since becoming secretary to the spiritual leader Sri Sri, in 2006, Govind has also traveled to different countries leading peace initiatives and spearheading various stress and trauma relief programs.
Eager to know what he meant by saying that he has the "best boss," we pried and he replied, "I did have my doubts initially. I used to sit and watch him do things and observe the way he talked to people. I never had anything specific to talk to him about as I was not going through any big issues in life. It simply appealed to me the way he handled people and the way he was committed to his mission of bringing a smile to everyone's face."
Adding onto his smooth ride are of course those times when it is not so easy, given Sri Sri is a complete 'workaholic'. In Govind's words, "He could wake up at 4am and go on till 1am, which means, when I am traveling with him, I have to be available before he gets up and until he sleeps.
What keeps Govind going on tirelessly with a smile for such long hours? He gave away the secret. "I do my regular practice –yoga, kriya and meditation– for an hour in the morning and around half an hour to 40 minutes in the evening. That keeps me running throughout the day. So, energy gained from that is good enough to keep me pretty much on my toes and my energy high throughout the day."
He believes that people are not lazy; they simply have uninspiring goals. He suggests, "When you feel lazy, it is time to reflect on your goals."
Transformation
Saints and yogis are generally perceived as the ones who renounce everything enjoyable and denounce that which is essentially human in nature. Interested to know more of a yogi's life, we asked Govind about his life before becoming a yogi and his take on this concept as he lives it.
He revealed, "I was fine, earlier: I was very passionate about sports and music; I had a rock band — I was playing drums mastering instruments like Tabla, Rockdrum, and Chenda (a traditional South-Indian instrument). I still pursue music and whenever I get time, I still play cricket and football. The good thing is that I have not been disconnected from anything and I have not left any of my passions behind.
In fact, I have become more passionate and a better musician after making service my full time job. As we say, the skills improve as you go deeper inside yourself because it is all coming from within."
While he laughed off the question on why he kept his hair long, he explained that not all men who worked with him had long-hair or went around in white clothes teaching and doing seva (service). He clarified, "There are very few people who do this full-time. Most of the people who come to our Bangalore headquarters are short-term seva people, who take three- or six-months off from their work and then come to do this."
"There is no must that you have to wear similar clothes. There are women who have taken sainthood, in the ashram, and are equal as men. No one has renounced anything, including me. In fact, there are people who stayed in the Bangalore ashram, who are married and have kids. Many have got married after joining in. There is no rule to this; it is a personal choice," he added.
International Yoga Day
For the International Yoga Day, UAE is on his plans. He also mentioned about the 'Sun Never Sets on Yoga' event, a worldwide celebration of yoga held in over 108 countries, on 13 June. Yogis in over 300 cities performed 'Sun Salutation', the ancient 'Yoga Asana' routine with the rising sun, on the occasion.
Immersed in the joy of service and in oneness with his existence, he reveals how yoga helps expand one's capabilities, "When you stretch for an asana, do not stress but stretch just a little bit more than you think you can, physically, mentally as well as spiritually."
Peace Missions
In a 2007 address to the United Nations, Sri Sri proposed the Universal Declaration of Human Values, which presents a fresh approach to fostering understanding and harmonious coexistence among different people and cultures, necessary for the UN to meet its Millennium Development goals.
In the same year, Govind accompanied Sri Sri to Iraq, just when the US responded with a troop surge to quell the fighting between government forces and militia that had become a violent daily affair. The ensuing violence, break down and infrastructural shortage only added to the atmosphere of uncertainty and unrest felt by the people.
"We went to Iraq at the invitation of the former Prime Minister of Iraq, Nouri Al-Maliki, to help bring the country back from the brink and to help it face the challenges of rehabilitation and reconciliation," said Govind.
"Although we were living in the high-security Green Zone, which was protected by the American army, the condition was very scary because as you go around Iraq, you see warplanes and tanks going around," he continued.
"However, Sri Sri said, 'No I am not here to meet a few politicians; I want to go out and meet the people'. And, even though they denied us protection in Red Zone areas, Sri Sri went out to Najaf (south of Baghdad) and Karabala (southwest of Baghdad) and met a lot of people. He also met a lot of religious officials there."
In December 2008, Sri Sri continued his peace mission to Iraq with a three-day visit. On that occasion he spoke to various Shia and Sunni political leaders, held talks with several religious officials and reviewed various youth leadership programs.
Govind continued, "Since the Iraq peace mission and trauma relief programs began, I have been to Iraq three times to conduct Community Leaders' Training programs. We train the community leaders who in turn teach these stress relief workshops to their people. The International Association for Human Values (IAHV) has also set up vocational training centers for women in Iraq and I have also visited the Kurdistan region for setting up social and community welfare programs there."
He also visited London and the organization's German headquarters, near Frankfurt, before visiting Pakistan in 2011. "In Pakistan we inaugurated two centers, one in Islamabad and the other in Lahore. In Jordan we held a peace event and a public talk and met with a few of the leaders there," he added.
"Everywhere we go, after initial reservations about whether these courses align with their religious teachings, most people are open to our suggestions. Within a couple of days, they understand that these teachings, from India, have nothing to do with Hinduism and that it is not restricted to any sect or a particular community. This realization opens them up and they are very willing to take it forward," he continued.
Govind concluded, "A similar reception for these programs, in all the 152 countries we have opened up, goes to show that if this has to be welcomed by people in so many different countries, the AOL cannot be identified as belonging to any particular community, sect or religion; it belongs to all of humanity."
– Staff Report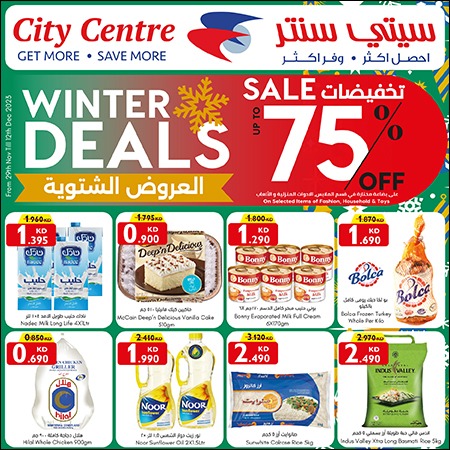 Read Today's News TODAY...

on our

Telegram Channel

click here to join and receive all the latest updates

t.me/thetimeskuwait