Bidding farewell to Emiranda Winter
---
BY NITA BHATKAR CHOGLE
SPECIAL TO THE TIMES KUWAIT
---
Being an expat in Kuwait is synonymous with farewells, be it a year or two, or decades. Emiranda Winter, a long-time expat and a well-known name in the field of communications, marketing, branding, and corporate social responsibility, bids farewell to Kuwait after more than 25 years. Her last position was with the Al Ahli Bank of Kuwait (ABK) as Chief Communications Officer.
I had the pleasure of interviewing Emiranda for The Times Kuwait when she was new to the country. A farewell piece is a befitting full circle to her long and successful tenure in the country.
Soft-spoken and polite yet strong and passionate, Emiranda is a pleasure to talk to. Anyone who meets her will be captivated by her warm and compassionate personality. No wonder she has made numerous friends in Kuwait. "I will miss the people of Kuwait the most. I will miss the wonderful friends I met here, the loyalty of friends. I went to the UK recently for surgery and three of my friends came to support me. This is what Kuwait is made of. So many families opened their homes offering us a place to stay for the last few weeks while we were packing to leave. These are all unique in today's day and age." she says.
Emiranda, who arrived in Kuwait shortly after its liberation from the Iraqi occupation said, "When I reached Kuwait, I found so many wonderful windows of opportunity. It was not long after the war and Kuwait was open and welcoming. " Despite the wide range of opportunities, after spending a short period in the retail industry, Emiranda chose to take up a challenge and organized the first British trade show in Kuwait, 'Britain in Kuwait' with Ahmed Behbehani.
This annual event ran successfully for over two decades, during which time she also pulled together other country expos – Made in South Africa, That's Italia and The Swiss Luxury Exhibition, to name a few.
A meeting with Kuwaiti diplomat, Ambassador Abdullah Bishara led to her becoming a part of the Kuwait-British Friendship Society (KBFS), a non-profit organization established in 1996 under the patronage of HRH Prince Charles, Prince of Wales, with Sheikha Dr. Suad Al Sabah as the Honorary President. Till date, Emiranda continues to be part of KBFS, which aims to ensure the continued 'friendship and alliance' between Kuwait and Britain.
What made her stay in Kuwait for so long? "The people of Kuwait, Kuwait itself, I feel this country has a unique personality. I always say if you remain here for two years, then you are going nowhere else. You will end up staying way longer as Kuwait is addictive. Nowhere have I ever experienced safety like we enjoy in Kuwait. Hospitality – you are welcomed into the homes of Kuwaitis, and I have to say, some of my closest friends are Kuwaiti.
I've also made other very close friends that I know I will never lose contact with, that's the beauty of living in Kuwait. The country has pockets of diamonds and excellence and is different to the rest of the GCC. My daughter Rae is married to a wonderful Kuwaiti gentleman – Bader. I have two beautiful grandchildren, Joud and Tareq and that of course has also kept me here longer."
Emiranda also met and married her husband, Balwant Bains, a banking professional in Kuwait who brought two wonderful girls Riya and Saachi, into her family. She adds, "Another reason for staying here for so long is that I've been lucky to work in excellent institutions. When you have a good job and you are happy in your workplace , that's more than half the reason you stay in one place."
With trade shows being a annual events, Emiranda took up a position heading the Asdaa PR agency before moving to Gulf Bank where she spent many happy years before moving to ABK. She speaks of her past mentors, Michel Accad – ex CEO of Gulf Bank and ex Group CEO of ABK ( who taught her so much about numbers and banking) and her direct boss for many years, Fawzy Althunayan (General Manager – Board Affairs at ABK, who she also worked with at Gulf Bank).
Over the years, she has lent her skills and expertise to various milestone projects at both banks, including crisis communications, acquisitions, and rebranding. She highlights how much the world of communications has changed during her journey; whether it is the introduction of social media or the likes of sustainability reports that are now a must have. As they say – never too old to learn. I actually enjoyed it!" she highlighted.
Emiranda has also worked closely with organizations like the Kuwait Association for the Care of Children in Hospital (KACCH) and has been passionate about caring for animals often taking care of injured and neglected animals.
Many years ago, Emiranda also helped rescue a young boy that was being physically abused by his own family. She fought tooth and nail to stop his abuse and give him a safer and more stable future. This speaks volumes of her kindness and compassion which has helped benefit so many others.
In Kuwait, she also fueled her passion for motorcycles and helped launch the first ladies motorcycle club with Jafar Behbehani (Tristar). "I've always enjoyed riding. I started riding at the age of 16. When I came to Kuwait it was not common for a woman to ride a motorcycle. I remember doing my license in Ahmadi. They were so sweet, and the women there really supported me. I currently ride a Ducati Diavel."
Emiranda notes how Kuwait has grown significantly over the years. Vast deserts rapidly built up. Real estate development, malls, etc. However, the dynamics have also changed, which is expected. She will miss getting things done as easily as you could in Kuwait.
"In Kuwait everything is doable and possible. This is a great country that has so much potential." she emphasizes.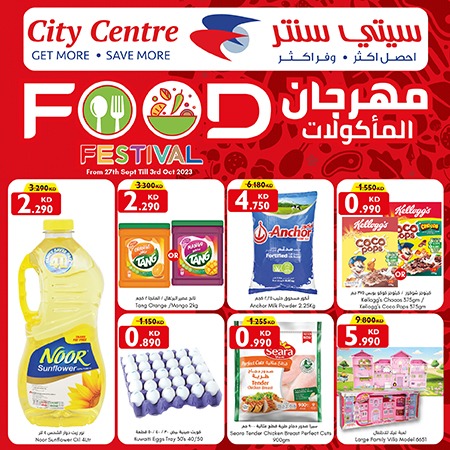 Read Today's News TODAY...

on our

Telegram Channel

click here to join and receive all the latest updates

t.me/thetimeskuwait