Meryl Mathew
Special to The Times Kuwait
---
When two hearts beat together with a single vision they create amazing things that neither one cannot create on their own. Such is the story of Vibin and Ria, two passionate dancers who recently spoke to The Times Kuwait in an exclusive interview on their personal and professional journey, performing together and creating epic shows that have been widely applauded.
While Vibin was never technically trained in dance during his childhood in India, his passion for dance led him to be inspired by dance legends such as Michael Jackson and the Indian dance virtuosa Prabhu Deva. He practiced their moves over the years before eventually developing a style of his own. It was only during his college days that he began his formal training in dance by joining Kalabhavan, the acclaimed center for performing arts in the Indian state of Kerala. There he received plenty of opportunities to participate in dance performances at the state and national level. And later, when he moved to Kuwait with a full-time job in IT, he still pursued dance. It was his sheer determination to have something of his own which led to the birth of D-illusions, which today is a well-established and recognized dance academy in Kuwait that trains children and adults of all ages in urban hip hop. They also lead dance performances at many well-known events in Kuwait.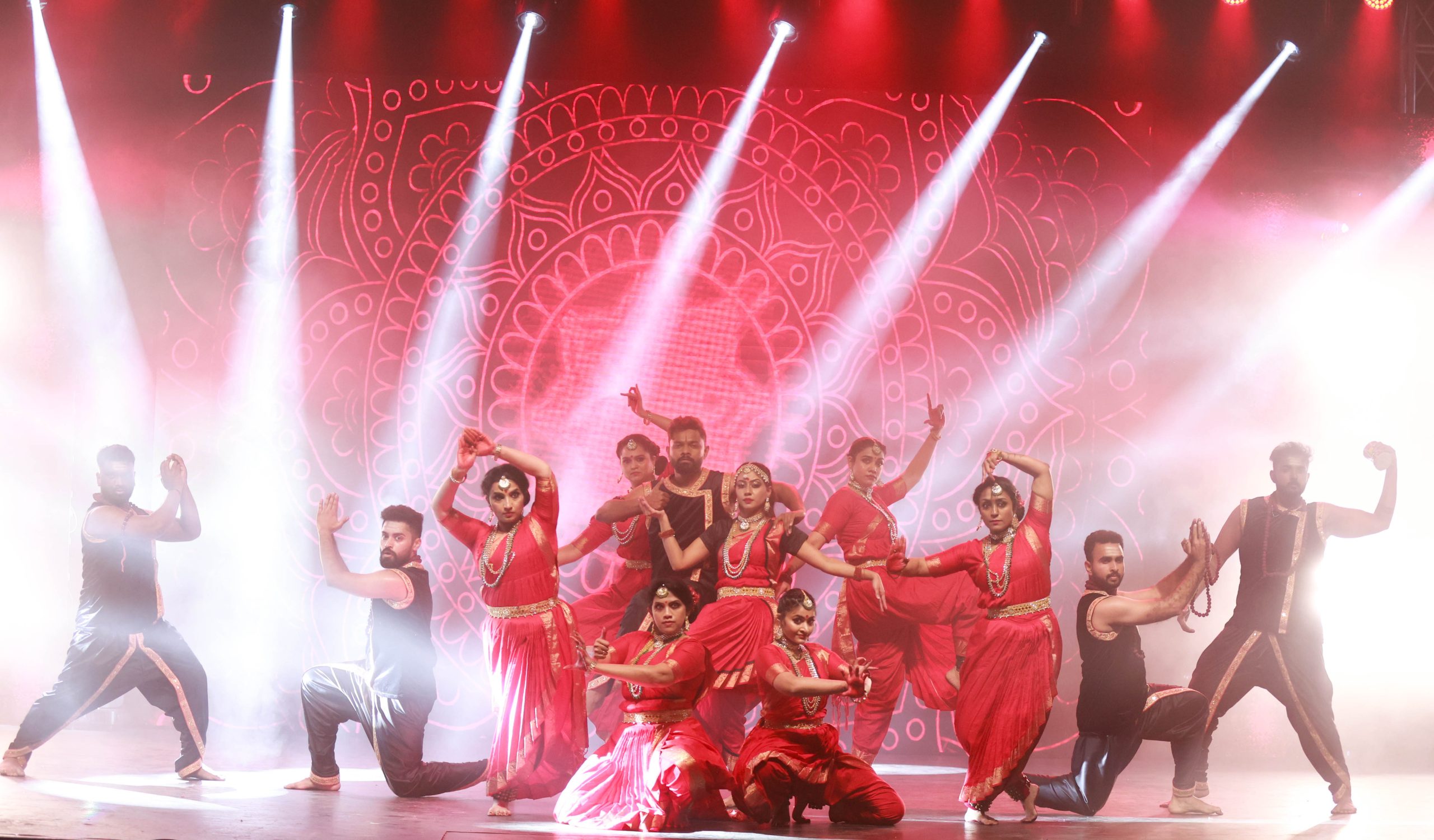 Ria on the other hand began her training in classical dance at the age of five and continued training until the age of 10. Later when her teacher directed her towards western dance, she decided to train in breakdancing. This was when she moved to the Indian city of Pune for her degree where she came across many other talented dancers and dance troupes.
While in Pune she got the opportunity to work with Bollywood dancers who performed at
grand weddings, taking her to several venues. When she moved to Kuwait for work, she continued to learn dance in the evenings with few other dance groups in the country, until one day she was introduced to Vibin and D-illusions.
"I started attending Vibin's classes and I found it very challenging. Vibin was teaching hip hop during the classes. Each time I went to his class I had this grumpy face because it was so difficult, but I used to enjoy the challenge. Initially I felt like I'm not good enough, but I never skipped a class and continued to practice. So that's how I started off with D-illusions, and from then to now I have improved a lot," said Ria.
Elaborating on the story and growth of D-illusions over the years, Vibin said: "D-illusions started with only five members in 2007 — myself, Imtiyaz, Bader, Samer and Delma. We got together to practice and plan for small shows." They had a few events when they began dancing as D-illusions and later as their popularity grew, they started to teach dance professionally. Vibin believes that it is only through God's grace that D-illusions has been growing every year.
Today D-illusions teach dancing at multiple venues such as the Indian School of Excellence and at Carmel School in Kuwait, and organize large-scale musical events such as the annual VIBE show, which serves as a platform for students of D-illusions to perform before a large audience. VIBE has become a much-anticipated event in the Indian community's cultural calendar by the participants, their parents and the community at large. D-illusions also have several online viral dance videos to their credit.
Ria believes that it is possible for anyone to learn a style of dance, but it depends on the individual, their passion, their body style and age. She adds that people who want to learn and become a dancer must be willing to give time towards practice and believe in themselves. There are many different styles of dance, so she recommends new dancers to choose something they are truly passionate about and commit to it. "I was originally trained in classical dance, but later I moved to breakdance simply because I felt more passionate towards that style. I love all types of dances but Bollywood, Afro and Bachata are on the top of my list. It's because I love them that I always find the time to train and try to master them to the best of my ability. So, the style you choose to train in also matters if you want to learn irrespective of the age."
Vibin on the other hand believes that dance is both possible as well as impossible to learn for an individual at any age because it depends on the drive a person has. Also, all styles of dance cannot be mastered at any age. "Some dances such as classical or ballet need years of training and a strong foundation to be perfect, hence it is recommended to start at a young age, ideally at the age of five. Then there is some amount of God given talent as well," said Vibin.
He added, "You do not need professional training if you have the interest; take me for example, I never trained professionally at a young age, I used to practice and learn on my own, but I had the strong passion to take it forward as my career hence even without much professional foundation I have still reached where I am today."
Vibin's passion lies in urban hip hop which is the base of D-illusions. The many kinds of hip hop such as lyrical, animation, popping and locking are his best friends. He recommends people to find their voice through dance because dance is all about showing your emotions.
Asked whether the passion for dance brought them together as a couple, Vibin replied: "Dance was most definitely a strong reason behind the decision to spend a lifetime together. At that time when Ria had joined my classes, I had an interest in learning Bachata and when I learnt that Ria was interested as well, I invited her to join me to attend classes together. This was how we found each other at a place where we wanted to spend a life together."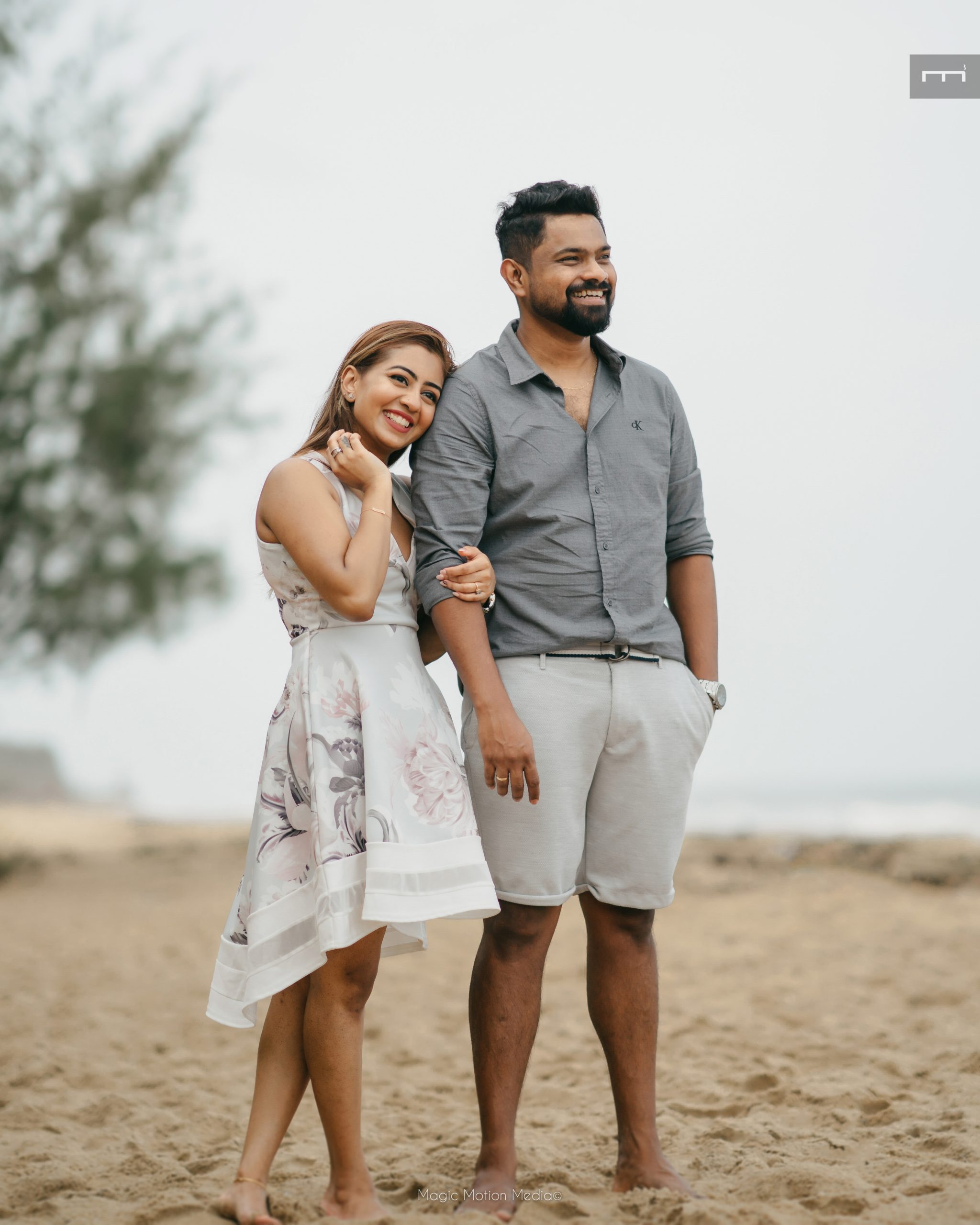 "In fact, it's the energy and connection we shared from Bachata that led us to explore other likes and dislikes of each other as well. We knew, if we could share something like this together then perhaps a life together would not be so bad. So, these Bachata classes gave us some room to get to know each other's comfort zone. Honestly, it's difficult for me to imagine a life with someone who would not understand my passion for dance and I know Vibin feels the same way, so it just clicked for us," added Ria.
Speaking about VIBE and how they felt after its grand success in 2023, the two explained: "The name VIBE originally came from the meaning "vibration from the dancers" and six editions later in 2023, the audience still feels the same passionate vibration." This is only because every year Vibin has tried to make the show better than the previous years. Prior to the Covid pandemic, the 2018 edition was the last grand VIBE performance by D-illusions. But when Covid struck things changed and everything became online. So, Vibin and Ria were just waiting to have another event.
Thus, after months of planning in 2023 they finally had a grand show that was greatly applauded by everyone and although this was Ria's first VIBE experience, she played an important part of VIBE 2023 alongside Vibin. "I just could not have done it without her, because this time I had her to take care of the costumes and makeup and teach some choreography as well, while I focused on the show and making everything perfect," explained Vibin.
He added, "This year VIBE had an overall participation of 130 dancers of all ages. Pulling off a show like this was not easy as there were a lot of elements to put in place. In fact, we could not have done it without the wholehearted participation of each dancer and backstage volunteer. There is so much talent in Kuwait and all I have tried is to have a platform for them to showcase their talent. Hence the success of VIBE is not me but everyone who participated. A specific mention is also required for their parents as well because they do everything for their kids to look great on the stage, from their costumes, to making sure that they are at every practice session. The dedication parents have is greatly admirable. This year VIBE was thus dedicated to all the parents."
Since they became parents recently, Vibin and Ria truly understand how parents feel when their kids perform. Being a performer and planner for VIBE in 2023 for the first time, Ria said her involvement was a stressful yet beautiful experience. "When it comes to a show, for every dance each costume needs to be unique, and makeup needs to suit the dance.
From designing the outfits, to getting it stitched, alongside teaching the kids to dance with Vibin was a memorable experience for me and I can't wait to do it all over again," said Ria. It was indeed admirable to see such fire in their eyes, as Ria and Vibin narrated their story to me. Ria mentioned that while she did quit her full-time job during her pregnancy, she never quit dancing, in fact her dance videos from the time she was 3-4 months pregnant is every woman's true admiration.
As for Vibin, the admiration his students and co dancers have for him is something I have experienced firsthand during their VIBE success celebration and indeed that love is something only truly gifted trainers receive.
At the close of the interview Vibin and Ria expressed dedicating the success of VIBE to everyone who supported them. Cheslee who handled the light and sound, Joysten, Ansel, Aswin who handled the photos and video. SB Media who handled the video coverage. Joshin, Babcy, Mriga, Reet, Gharima ,Thara , Angel , Jaffer who handled the backstage and Thamer ,Ridhu , Samson , Diana who played various other roles.
---
Meryl Mathew is a Freight Development Specialist by profession, a writer by passion and a creative learning trainer. She involves herself in a lot of multicultural events across Kuwait. You can find her on Muckrack (meryl-mathew) and on Instagram @Meryl_elizebeth_mathew or @create.kuwait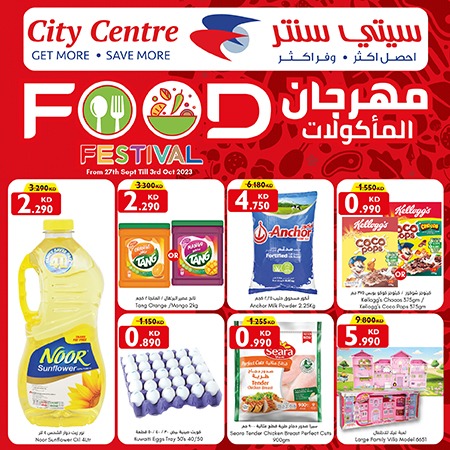 Read Today's News TODAY...

on our

Telegram Channel

click here to join and receive all the latest updates

t.me/thetimeskuwait