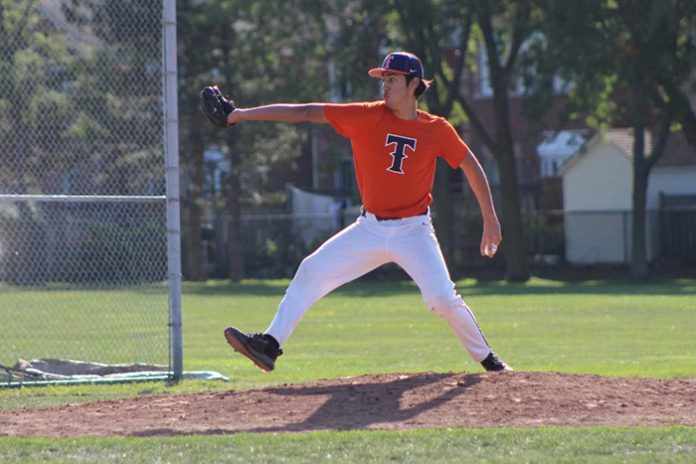 When people think about Kuwait generally, many things could come to their mind — its stupendous oil wealth, large barren deserts, scorching hot summers, the Iraq War, presumptuous lifestyles, the list could go on. But what they would never tend to associate with Kuwait is baseball. Incredulity is rife when you tell someone that you play baseball in Kuwait. Football, yes; but baseball?
Despite this skepticism, there is a thriving baseball scene going on in Kuwait; in fact, the game in its more structured version has been existing in the country since the early 1980s in the form of Kuwait Little League (KLL). Started in 1980, KLL is a non-profit organization run by a platoon of volunteers who dedicate their time and effort to providing children in Kuwait, including physically challenged kids, with a quality baseball experience.
Many people in the country who catch the baseball bug and go on to develop a lifelong love for the game, probably owe their first baseball swing or pitch as a kid to the Little League. Faisal Al-Ajeel is one such kid; egged on by his parents, LeeAnn and Khaled Al-Ajeel who are both baseball enthusiasts, he began playing the game at the Kuwait Little League when he was 8-years old.
For the next five years he played and practiced at the KLL, honing his skills as a left-handed pitcher under the guidance of veteran coaches and experienced mentors. At the age of 13, as he was approaching secondary school, Faisal's parents decided to relocate to Canada for better baseball and education opportunities.
Once settled in Markham, a city about 30km northeast of downtown Toronto, Ontario, and enrolled in Bur Oak Secondary School there, Faisal continued to pursue his passion for baseball and joined the local Titans Baseball Club. Over the next four years, his dedication to baseball and hours of relentless practice have allowed Faisal to emerge as a starting pitcher for the club.
In the coming fall he is preparing to join the US state of Missouri's Truman State University as the star left-handed pitcher for their baseball team Division 2 NCAA (National Collegiate Athletic Association). This probably makes young Faisal the first Kuwaiti to be selected to represent and play baseball for a NCAA school.
The NCAA, a membership driven organization dedicated to the well-being and lifelong success of college athletes, represents more than half a million student athletes from over 1,260 colleges, universities, athletic conferences and other affiliated organizations in the United States. The NCAA organizes national championships and provides other resources to support student-athletes and the schools they attend.
Understandably proud of the achievements of their protege, the Titans Baseball Club considers Faisal's selection to play in the university's baseball team, as a further vindication of the club's prowess to mold young baseball enthusiasts into professional-level players. Highlighting Faisal's achievement on the club's website, Jim Stewart, coordinator of marketing, recruiting, and communications, and education compliance officer at the club, wrote:
The Titans Baseball Club is committed to growing youth baseball in the region and to helping improve the skills of those players wishing to take the next step. Our goal is to create a high energy atmosphere designed to maximize a player's understanding of the game of baseball and to help them develop skills that enable them to take their game to the next level. Whether a young player's dream is to become pro, play NCAA, NAIA, NJCAA or stay in Canada to play OUA or OCAA, we are here to help them realize their dream.
One of our many success stories aiming for baseball stardom is 17U Titans Pitcher Faisal Al Ajeel, who has been selected to play with Truman State University Bulldogs. He is the tenth Titan from the Class of 2021 to sign a letter of intent with a US College. Nine other graduating players have committed to schools in New York, Kentucky, Wisconsin, Illinois, Pennsylvania, Ohio, New Jersey, and Kansas since the beginning of November.
Elaborating on why he chose Truman State University, Faisal said he felt that the University was the best match for him to further his baseball skills and academic career in International Relations. "It was really important to me to find a baseball program that aligned with my academic pursuits. Truman State has a reputable baseball program and an excellent academic program which exceeded my expectations."
When asked about what he was looking forward to most about living in the university hometown of Kirksville, Missouri, Faisal replied, "I am most looking forward to meeting new people, making new friends, and being able to experience baseball at a new level. I am also looking forward to living on campus and being able to experience college life." A big part of college life for the Honor Roll student from Bur Oak Secondary School will be majoring in International Relations and earning his BA degree in the 'Show Me State'.
Reminiscing about his introduction to baseball in Kuwait, Faisal recollected that the Kuwait Little League was his foundation, and his family the framework, that helped him grow his game. Every weekend, his mom, who often volunteered at KLL, would drive him and his two brothers all the way to the Hunting and Equestrian Club where KLL had their grounds, for baseball practices.
Crediting his Titans coaches and administrators for helping him secure his post-secondary goal to play baseball and earn a degree in the US, Faisal said: "The Titans helped achieve my goal of committing to an NCAA school in many ways. The Titans first and foremost made me the baseball player I am today, developing me into a better, stronger, more confident pitcher. The club aided me in getting exposure, connecting me to many colleges and universities across the US and Canada, including Truman State."
Titans Head Coach Lawrence Vera shared this positive assessment of his veteran pitcher and praised Faisal, "for getting stronger and more confident over the season as both an effective member of the bullpen and as a starter. I was happy to see Faisal selected as the closer of the Players' Team versus the Coaches' Team in our Charity Game in October. This was an excellent role for Faisal. I just wanted to offer my congratulations to Faisal and his family and wish him all the best as a NCAA Division 2 student-athlete at Truman State University."
Keeping things in perspective is also evident in Faisal's advice to younger Titans as he reminded them to have fun playing baseball: "At times I struggled as a younger player. It's easy to doubt yourself and your skills. Stay confident, never give up, and keep putting in the work. Always remember to enjoy the game."
Stewart concluded his appraisal of Faisal by congratulating him and wishing, the newest Baseball Bulldog at Truman State University, the very best future. Meanwhile, the family back in Kuwait are proud of the achievements of Faisal. His mom put it best when she said, "He has worked and trained very hard to achieve this and we hope to see him play Major League Baseball someday. It's his goal and we are sure he will achieve this bringing even more glory to Kuwait".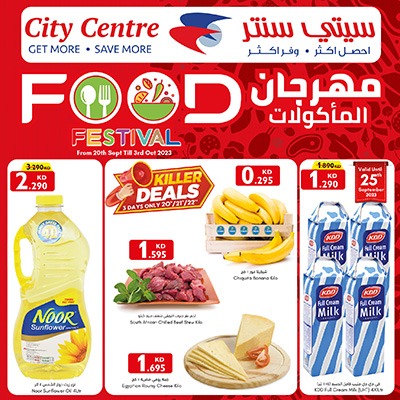 Read Today's News TODAY...

on our

Telegram Channel

click here to join and receive all the latest updates

t.me/thetimeskuwait