Envoy Group's Eng. Ali Abdullah Al Zaben
---
This article was first published in The Times Kuwait on December 23, 2012
---
The move from being Under-Secretary at the Ministry of Communication in Kuwait to the private sector seems to have suited Eng. Ali Abdullah Al Zaben very well. As he looks down from the 15th floor window of his functional office in downtown Kuwait, at the long stalled work of the Parliament complex below, he must realize that the choice of shifting from government to his own enterprise was a move well made.
In a recent exclusive interview with The Times, Al-Zaben spoke about his growing enterprise and the hopes he had for the future of the country. As President of Envoy Group of Companies, Eng. Al Zaben sits at the helm of a diversified business conglomerate involved in IT and telecommunication, wired and wireless technologies, smart building solutions, renewable energy options, satellite transmission services, fleet management, real estate management and project financing among others.
"From very early on we realized that in order to be competitive and succeed in a rapidly evolving technology environment we needed the right international partners. With this in mind we have nurtured strong relations with select group of leading global telecommunication players, including Cisco Systems, Ericsson, Huawei, Dura-line, Litech, Sujana and others, to provide our clients with the most advanced and efficient technology solutions," said Al-Zaben at the onset of the interview.
"Our ICT infrastructure subsidiary, Global Technology, is focused on providing turnkey solutions in telecommunications infrastructure for wired and wireless networks. With its advanced capability to provide the IT and telecommunication industry with a wide array of specialized services, Global Technology is fast becoming the company of choice for discerning clients looking for effective and efficient solutions. Our extensive experience and in-depth knowledge of the rapidly evolving digital world of information and communication technologies, puts us at the forefront in offering cutting-edge solutions to our clients."
Elaborating on the company's technical prowess Al-Zaben said, "From underground fiber-optic cables to over-ground wireless communication towers, from landing sites of sea cables to Fiber to the Home (FTTH) solutions we have the experience and technical acumen to design, erect, maintain and manage a high performance communication network across the country. With over two decades of market knowledge and nearly 30 percent of the market share, we are poised to become the leading ITC solutions provider in Kuwait.
The recent successful unrolling of high-speed LTE mobile services, labeled 4G, throughout Kuwait by leading communication companies, is an attestation of our ability to rapidly install and implement the latest technologies." Revealing another specialized service of the company, the president of Envoy Group added, "In addition to providing terrestrial communications solutions within the country, we also offer integrated voice, video and data transmission around the world through our satellite services. CableSat, a part of the Envoy Group, partners with global satellite network provider, ViaSat, the satellite network subsidiary of US-based Linkabit Corporation, to provide innovative satellite communications to clients.
Our satellite services, offering fast, secure and efficient communication to any location, are of interest particularly to those who are out of reach of traditional terrestrial communication services."
"We are also among the pioneers, in association with our international partners, to introduce the latest Next Generation Network (NGN) in Kuwait. The NGN, a packet-based transmission method, brings about significant changes in telecommunication core and network access by separating the service-related component from the underlying transport based technologies.
Through NGN, one network will be able to transmit all information and services, whether they are voice, video or data, by condensing them into packets similar to those existing in internet protocols. This service will be able to offer unrestricted access by users to different service providers."
"Through our specialized division, Net Telecom, we offer consultations focused on telecommunications management, problem resolution, network analysis and system design and acquisition. Our expertise, which covers Enterprise Networks, Wired and Wireless Communications, Security, Satellite based communications, VOIP and Legacy Telecom Solutions, allows us to offer customized telecom consulting services. With over three decades of hands-on experience we help organizations leverage the latest telecommunication technologies to find the best solutions that meet their specific needs in the most cost-effective manner.
Among our latest projects is a three year contract that we have signed with the Directorate General of Civil Aviation to furnish and implement the entire IT and telecommunication infrastructure for Kuwait airport." Detailing some of the other services offered by Envoy Group, Al-Zaben stated, "We are also into designing, building and implementing high performance smart building technology.
Our services, which are both a process as well as a product, are dictated by the needs of the client. We offer a variety of services to building owners, architects, facility managers, and design and building contractors for new and existing buildings. In addition, Al-Roshana 2 Real Estate Company, our real estate division, is a specialized entity delivering real estate management, sale and procurement, long and short-term leasing, as well as providing financing facilities for real estate."
"Recently, we have entered into a tentative agreement with several leading institutes of higher learning in India to offer educational services in Kuwait. While we are on the lookout for a suitable location and necessary permissions from concerned authorities for opening an educational institute in the country, we are pushing ahead with plans to implement smart classroom technology. Classes using smart technology will enable renowned professors and scholars, who are based at universities and colleges in another country, to offer their professional skills and train students in Kuwait classrooms.
This net empowered audio and video enabled highly interactive training sessions will not only be of great benefit to students, but also cost-effective to parents." Envoy Group is fully equipped to deploy innovative technologies within a specified time span thereby ensuring projects are successfully completed on or before time.
Whether it is a whole new network or extending an existing network, no matter, if it is a new user or upgrading services to an existing subscriber, our portfolio of integrated wireless broadband solutions, empowers clients to capture, connect, communicate and control IP-based voice, video and data in real-time both indoors and outdoors," said Al-Zaben in conclusion, adding, "I only hope the new government will fulfill people's aspirations and the trust placed in them through the new mandate, so that Kuwait will continue to develop and prosper, and once again claim its leadership role in the region."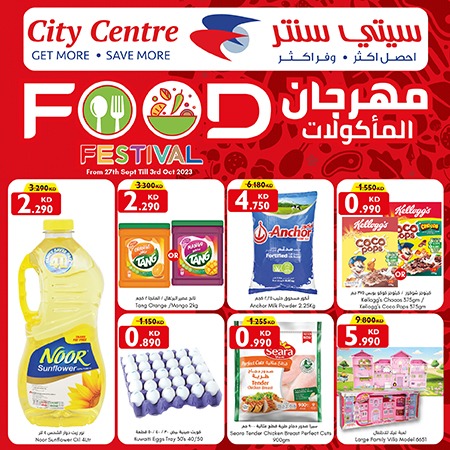 Read Today's News TODAY...

on our

Telegram Channel

click here to join and receive all the latest updates

t.me/thetimeskuwait