The beautiful Indonesian island of Bali, known for its spirituality, legends, art, rice fields, volcanoes, beaches and sunsets, captures the imagination like no other. Cultural and scenic treasures of this 'Island of the Gods' range from religious sites such as the cliffside Uluwatu Temple and the sacred pools of Tirta Empul, to spectacular sunsets and towering volcanoes in the island's center, the tallest of which rises to over 3,000 meters in height.
The island's artistic tradition is profound. Hundreds of painters and sculptors are based around Ubud in central Bali, contemporary artists gravitate to Seminyak and cottage industries are everywhere, with villages dedicated to every kind of art form, and roadsides lined with wood carvings and batik paintings.
This artistic mindset permeates the whole island: aesthetically, many rural Balinese houses resemble temples, featuring walls topped with carvings of gods and exquisite gardens. Balinese style influences hotel, restaurant and spa design throughout the island. For authentic Balinese cooking, the food market in Ubud is home to dozens of stalls churning out delicate, delicious little morsels such as sate lilit (minced chicken with shallots and lemongrass) grilled over charcoal.
Ubud is undoubtedly Bali's foremost artistic center; it is loaded with terrific museums and art galleries, such as the Neka, which features an important collection of Balinese artistic styles. Any day of the year you can catch a dance performance. One of the best places to go for these is the Ubud Palace (still the home of Balinese royalty), which has a highly atmospheric setting surrounded by a temple and gardens. Balinese dance shows are stupendous – a blur of grace, agility and costume – and are inextricably linked to the island's spiritual heritage (most performances are versions of the Hindu epics Mahabharata or Ramayana). Here are the best places to visit around Bali.
Mount Batur: ​On an island rife with natural beauty, Mount Batur (or 'Gunung Batur') and its serene surroundings might be the most dramatic tourist attraction of all. The 1,700 meter volcanic marvel contains Bali's largest Crater Lake—a splendid cycling site— amazing slopes, and picturesque villages. The sunrise, as seen from the peak, is spectacular.
Uluwatu Temple:​ In Bali's extreme south in Pecatu Village, is a crucial ancient site that has protected Hindu islanders from evil spirits since 900 AD. Its located some 70 meters up on a precipitous cliff's edge, with the powerful waves of Uluwatu Beach lapping at its base. The sunsets here are among Bali's most sensational. As an add-on, the daily kecak dance performances, with chants, costumed performances, and rings of fire, make the setting even more enchanting.
Goa Gajah (Elephant Cave): ​An ancient archaeological sanctuary with rock carvings of frightening faces that are said to ward off evil spirits. After passing through the 'mouth' of a menacing demon and into a cave, you will see small temples and a worshipping area; upon exiting, there are courtyards and pathways leading to beautiful ancient pools, Buddhist and Hindu relics, gardens, and a waterfall.
Garuda Wisnu Kencana Cultural Park: ​An impressive, sprawling park in Jimbaran Bay, which contains the world's third largest statue (120 meter from base to tip), depicting Lord Vishnu riding the legend bird-like creature Garuda. There are many other statuettes, restaurants, souvenir shops, traditional Balinese dance performances, and fantastic views over the island.
Pura Lempuyang Luhur: ​One of Bali's oldest and most venerated temples, on par with Besakih (the 'mother temple' of Bali). The temple is also believed to predate the majority of Hindu temples on the island. The main temple lies at 1,175 meters above sea level, on the peak of the namesake Mount Lempuyang in East Bali. The heights are reachable via a steep staircase of over 1,700 steps, with attractions along the way that include several other temples and hordes of grey long-tailed macaques that inhabit the surrounding cool mountain forests.
Tegalang Rice Terrace: ​One of Bali's most photogenic—and well-trodden—destinations that is also a UNESCO World Heritage Site. It is made up of wide, undulating layers of rice paddies, kept alive by an ancient, sophisticated irrigation system and farmers who tend the terraces just as previous generations have done for millennia.
Tirta Empul: ​An important sacred water temple for more than 1,000 years that houses a warren of shrines, gates, courtyards, and purification pools where Balinese Hindus baptize themselves underneath a succession of waterspouts. For over a thousand years, Balinese Hindu worshipers have been drawn to Pura Tirta Empul (Holy Water Temple), whose sacred springs are said to have been created by The God Indra and possess curative properties. It is located in the village of Manukaya, near the town of Tampaksiring, not far from Ubud, in the Gianyar Regency, the cultural heart of Bali. The temple is situated just below the Presidential Palace of Tampaksiring. Built in 1957 by Indonesia's first president, Soekarno, the beautifully built palace itself is an important landmark of the island and the country.
Tirta Gangga: ​A former palace turned lavish water gardens that was conceived in 1946 by the royal Karangasem family, and is a place of reverence for Hindus. The palace is a complex of pools, fountains, water plants and sculptures and covers an area of about 1.2 hectares over three levels.
Among its most beautiful sights are extensive tropical gardens, with several koi-filled ponds and sculptures of Barong and Rangda — who in Balinese mythology represent the tension between good (Barong) and evil (Rangda) — guard the end of the central path, and a holy spring. An eleven-tiered fountain rising from the center sits behind a maze of statues of characters from the Hindu epic tale the Mahabharata. Additionally, several areas around the garden are designed for meditation and quiet contemplation.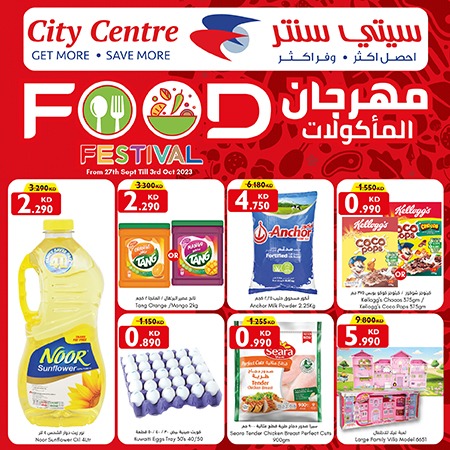 Read Today's News TODAY...

on our

Telegram Channel

click here to join and receive all the latest updates

t.me/thetimeskuwait