The beauty of its nature, its diverse culture and the famed hospitality of its people, have made Indonesia one of the favorite tourist destinations in the world today. The astonishing array of cultures and customs, the amazing landscapes and wildlife of this nation of islands is truly unparalleled.
Few, if any other countries on the planet offer the mind-boggling array of holiday options that Indonesia has within its borders, though many people often know only of Bali, Indonesia's primary tourist destination. So when the Indonesian Ambassador to Kuwait H.E.Tatung Razak invited a media team on a week-long trip, we were initially disappointed that Bali was not on the itinerary, but what we experienced was beyond our expectations.
Our first stop Jakarta, the capital city has the charm of a huge sprawling metropolis. The crowded city has all the trappings of the hustle and bustle one would see in big cities. From shopping to restaurant streets, nightlife and hotels, art, culture and waterfront relaxation, Jakarta can provide the perfect beginning to a wonderful Indonesian experience.
The National Museum, also known as Elephant Museum, is a centrally located 'must see' place in Jakarta. Our visit there revealed a very comprehensive collection of cultural artefacts from all over the Indonesian archipelago. The objects on display are categorized as prehistory, archaeology, ethnography, numismatic, geography and historical relics. The museum is well designed with many rooms and wonderfully displayed artefacts giving visitors a view of the past and present. The museum also has some nice places to sit and rest if you are tired. It will be a good idea to see this museum even before travelling to other parts of Indonesia. In fact, it is one of the oldest, well organized and nicest museums of Asia.
Another delightful experience we had during the trip was our visit to the Taman Mini Indonesia Indah (Beautiful Indonesia in Miniature Park). Spread over an incredible area of 250 acres it attempts to compress the entire archipelago into a single attraction. One will get a unique glimpse of the many thousands of Indonesian islands that one may not be able to visit on just one trip. Taman Mini has 33 main pavilions — one for each of Indonesia's provinces and is constructed in traditional architectural style of each province using only authentic materials. Thirty more attractions, including a tropical bird park, orchid gardens, IMAX cinema, cable car ride, and transport museum can overwhelm any visitor with its charm and beauty that is both a captivating and an exhilarating experience.
As we began our discovery of Indonesia we were quick to notice the warm and infectious smile, the happy disposition and courteous demeanor with which Indonesians welcomed visitors to their country.
Our next stop was the Jakarta Aquarium where we saw a remarkable number of species numbering more than 600. Our short but memorable stay in the lively city would not have been complete without a visit to the Grand Indonesia Shopping Town where there were a variety of colourful items and bargains that were second to none.
From the nonstop throb of Jakarta we drove further and higher to the mountain-pass of Puncak, a popular weekend get-away and a refreshing change for Jakarta residents eager to enjoy the fresh clean air and beautiful green scenery of the town.
As we drove towards Puncak, fresh clear air was evidently visible, a mountain resort area about 100 kilometres south of Jakarta this cool retreat not only offered fresh air but also spectacular views. Located in West Java between Bandung and Bogor, Puncak is one of the popular weekend escapes for relaxing in its resorts and campgrounds, hiking through lush jungle, joining an exotic animal safari, and sampling tea from the region's plantations.
Evidently Puncak is a place to slow down, reconnect with nature and rekindle romance — an easy drive yet a world away from the hustle and bustle of Jakarta. Though it can get busy with tourists on weekends and holidays, Puncak remains a relaxing destination with nature and agricultural vistas its primary attractions. Flower and botanical gardens compete with the local fruit and vegetable markets in showcasing the eye-catching colour and variety of the plant life from Puncak and beyond.
Our stay at the Royal Safari Garden hotel was a nature experience that can best be termed as amazing. The hotel has an astounding view and located in the middle of beautiful gardens, the positivity and freshness are something to feel to believe.
Our visit to the Taman Safari park, that features day and night safari tours, gave us a true safari experience. Driving in the Safari park and seeing animals in the natural habitat can be a very interesting and exciting feeling. The variety of animals are a treat to visitors and one can never seem to get enough of at the park.
The majestic white tigers, lions, elephants, hippopotamous, giraffes, deers, leopards, an awe inspiring sight with their their beauty and presence. This park is worth revisiting just to absorb and understand animals better.
The bird park is another wonderful treat to the eye. Colour, variety and beauty can overwhelm anyone as the birds even perform to the delight of guests. The botanical garden is another pleasure that has over a thousand varieties of flora to see and smell.
Royal Safar Park is not just about connecting with nature but also interacting. They can make you feel absolutely comfortable with both the hospitality and the service. Everywhere we went Indonesian hospitality made our experiences a delight. The infectious smile and friendly disposition was something that truly made us feel welcomed.
The  Taman Safari Indonesia (TSI) has become Indonesia's best loved conservation institute and also one of Indonesia's most popular natural theme parks.  TSI has successfully managed and bred, many species of animals, birds and reptiles from over 5 (five) different continents, emulating different backgrounds, behaviors and habitats. Taman Safari Indonesia is spread over 168 hectares and is equipped with a variety of educational and recreational facilities.
The next day we visited Gunung Mas Tea Plantation that allows visitors the chance to see first-hand the careful process of tea making, from the plantation to the factory to the tea shop, where steaming-hot, freshly-made samples may be enjoyed.
For the more adventurous the tea plantations offer paragliding opportunity as well. This exhilarating experience can fill your lungs with fresh air and clear your mind of worries (at least momentarily) but the feeling can last a lifetime.
As we enjoy the Puncak experience our two days of fun-filled excitement nears the end. The food, the stay and the thrill were something we will long remember with some of us promising to return.
Puncak has a decent range of shops offering the usual tourist fare of textiles and handicrafts, though unlike larger centres in West Java it lacks a big, sparkling modern mall — for those looking for a more local shopping experience, this is probably a good thing. The road leading up to the area is chock full of shops selling souvenirs, batiks, clothing, fruit and vegetables.
By Reaven D'Souza
Managing Editor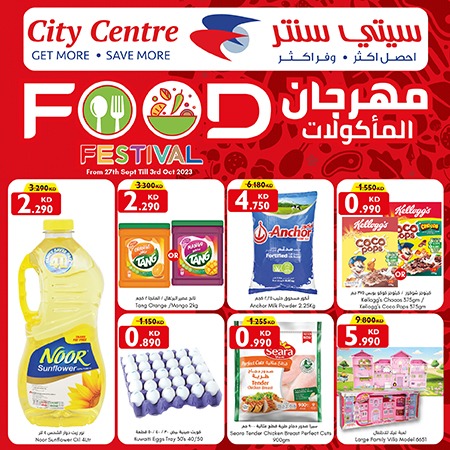 Read Today's News TODAY...

on our

Telegram Channel

click here to join and receive all the latest updates

t.me/thetimeskuwait