Ambassador Prof Dr. S Enkhbat
A nuclear physicist by profession, His Excellency Prof. Dr. Sodnom Enkhbat, Ambassador of the Republic of Mongolia to the State of Kuwait, has spent more time in the halls of academia than pursuing diplomatic negotiations. As former deputy chairman of his country's Nuclear Energy Agency and a member of Mongolian Academy of Science, Dr. Enkhbat was accustomed to representing his country at conferences of the International Atomic Agency (IAA) in Vienna, than he was promoting Mongolia's foreign policies with world governments.
However, in 2013, his academic background or experience in the unrelated field of nuclear science did not stop the learned professor from accepting a new assignment as ambassador of Mongolia to the State of Kuwait. "I would like to begin by using this opportunity to extend, on behalf of the people of Mongolia, warmest greetings and best wishes to people of the State of Kuwait and other Gulf countries on occasion of Eid Al Adha. Eid Mubarak," said Ambassador Enkhbat, who is also the non-resident ambassador to other five GCC states, at the start of an exclusive interview with The Times Kuwait.
"Since presenting my credentials to His Highness the Amir Sheikh Sabah Al-Ahmad Al-Jaber Al- Sabah in April of 2013, I have been working, with the support of everyone at the embassy, to enhance the existing strong and friendly bilateral relations between our two countries. Mongolia and Kuwait established diplomatic relations on 17 June, 1975 and though there were non-resident ambassadors since 1995, it was only in late 2009 that Mongolia opened its embassy in this country. Kuwait reciprocated soon afterwards by opening their embassy in our capital, Ulaanbaatar, in early 2010. In fact, this year marks 40 years of fruitful diplomatic ties between our two countries," said Ambassador Enkhbat. Expanding on the strong ties between Mongolia and Kuwait, the ambassador said, "I am happy to express our deep satisfaction with the successful development of friendly relations and cooperation between Mongolia and the State of Kuwait."
Pointing out that during Iraqi invasion and occupation of Kuwait on 2 August, 1990 the Mongolian Government gave full moral support to the State of Kuwait and expressed strong opposition to the invasion, the envoy added, "Following Kuwait's liberation in February 1991, the late Amir, Sheikh Jaber Al-Ahmad Al-Jaber Al-Sabah, visited Ulaanbaatar in 1995 to express Kuwait's gratitude to Mongolia for its support against the vicious Iraqi invasion of Kuwait."
"After the opening of embassies the two countries have achieved steady progress in political and diplomatic relations, marked by high-level visits and the signing of numerous protocols, agreements and Memorandum of Understandings (MoU). In 2007, His Highness the Amir Sheikh Sabah Al- Ahmad Al-Jaber Al-Sabah paid an official visit to Mongolia. Since then, His Highness the Amir has visited Mongolia on several occasions, both on the state-level and on private visits. His Highness's visits to Mongolia play an important role in boosting Kuwaiti Mongolian relationship," noted the envoy. In 1998, 2007 and 2011, high-level delegations headed by the Mongolian president and by the prime minister paid official visits to the State of Kuwait. Consolidating these high-profile visits, there have also been exchange visits by parliament members of the two countries, which have helped develop bilateral cooperation between the two countries.
During their visits in January and December 2011, the Mongolian Prime Minister His Excellency Sukhbaataryn Batbold and the President of Mongolia, His Excellency Tsakhiagiin Elbegdorj met with Kuwait's leadership and discussed topics of mutual interest. In his meeting with His Highness the Amir, President Elbegdorj discussed the development of fruitful and friendly relations and further cooperation between Mongolia and the State of Kuwait.
The Mongolian side also expressed interest in developing collaboration in the mining, agriculture, health, education, scientific and other sectors, and to attracting investments from Kuwait in the exploration of mineral resources. Kuwait for its part affirmed its willingness to supply oil to Mongolia and to cooperate in exploiting nuclear energy for peaceful purposes.
In April 2013, the Minister of Foreign Affairs of Mongolia, H.E. Luvsanvandan Bold, paid an official visit to Kuwait. During this visit, he met and held discussions with Kuwait's Deputy Prime Minister and Minister of Foreign Affairs H.E. Sheikh Sabah Al Khaled Al Hamad Al Sabah. On that occasion, the two ministers signed an important MoU on the Waiver of Visa Requirements for Holders of Diplomatic, Special and Official passports of the two countries. "This was a very important step for further development of relationship between Mongolia and Kuwait and our government has approved the agreement. We are now waiting for approval from the government of Kuwait," revealed the ambassador.
Saying that there was still a lot of work to do in order to develop the relations as well as to promote the follow-up on signed or discussed agreements in different areas of bilateral cooperation, the envoy emphasized the need for enhancing economic relations between Mongolia and Kuwait. He pointed out that Mongolia is now the fastest growing economy in Asia. Moreover, the World Bank expects Mongolia to also be one of the world's fastest growing economies, with two digit growth figures, well into 2015 and beyond. The country is also ranked 76th for ease of doing business by the World Bank.
An influx of foreign investment and recent interest by multinational companies is shaping Mongolia's current boom and economic future. Mongolia has expanded political and financial ties with the US, Japan and the European Union, but its main trading partners are neighboring Russia and China. The latter being the biggest market for Mongolian exports. Urging Kuwaiti businesses and investors to participate in the ongoing growth and development in Mongolia, the diplomat noted that as a country rich with natural resources, one of the top priorities of the Government of Mongolia is to develop the infrastructure, oil and mining sector.
Detailing the investment and business potential of Mongolia, Ambassador Enkhbat said, "Kuwaiti entrepreneurs and investors should explore the immense potential of mining, livestock and agriculture industries in Mongolia, all of these provide lucrative returns on investments. The country is also rich in natural resources; in addition to large deposits of copper, coal and gold, we also possess large quantities of uranium and other rare earths that are highly valuable in the scientific, industrial and manufacturing sectors. Oil has also been discovered and we are currently assessing the quantities available; we especially welcome Kuwait's expertise and technical knowledge in the oil industry." Historically, Mongolia's economy has been based on the five sacred animals: sheep, goats, cattle (mainly yak), horses, and camels. From these livestock numerous animal products are harvested, including meat, dairy products, and wool – especially cashmere. Agricultural production takes place in some regions where grains (wheat, barley, oats), animal fodder, potatoes, and other vegetables are grown.
"Our countries are very different in geography, climate, history, religion and other traits, and yet there are also many similarities between two countries and nations. We hope in the near future direct flights and visa-free travel arrangements will be finalized so as to encourage more people to travel to Mongolia and facilitate transport of more goods with the region."
Elaborating on the unique attractions of his country, the envoy said: Mongolia is landlocked country located between Russia to the North and China to the South. At over 1.5 million square kilometers, Mongolia is the 18th largest and the most sparsely populated independent country in the world, with a population of around three million people. The country contains very little arable land, as much of its area is covered by steppes, with mountains to the north and west and the Gobi Desert to the south. Approximately 30 percent of the population are nomadic or semi-nomadic, and 45 percent of the population live in the capital Ulaanbaatar.
Mongolia takes pride in its nomadic roots; as befits this tradition, there are no other major cities in the country. Every year nearly half a million tourists visits Mongolia. Known as 'the land of blue sky', Mongolia usually has about 250 sunny days a year – with the majority of these days between May and September. In the coldest winter months of December-February, some areas of the country drop to as low as -50°C, with Ulaanbaatar – the coldest and windiest capital in the world – often seeing temperatures of -25 to -35°C. In the summer temperature in the Gobi desert, the second biggest desert in the world is 50°C+.
In conclusion, the envoy said, "I look forward to enhancing economic cooperation between Mongolia and the region, and to furthering collaboration in education, scientific and cultural fields through bilateral exchanges in these domains. He added, "I very much appreciate the fact that during my relatively short stay in Kuwait, I have experienced the utmost cooperation from all government officials and also had the opportunity to enjoy the genuine warmth and hospitality of the people of Kuwait."
Staff Report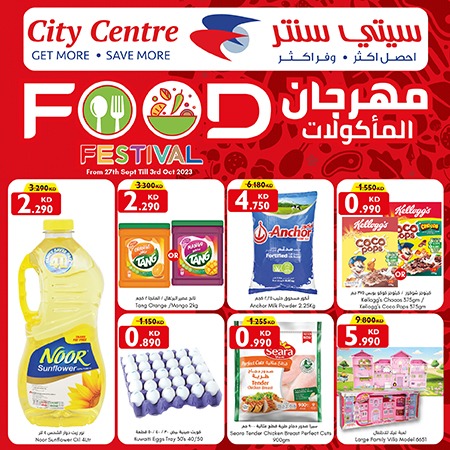 Read Today's News TODAY...

on our

Telegram Channel

click here to join and receive all the latest updates

t.me/thetimeskuwait