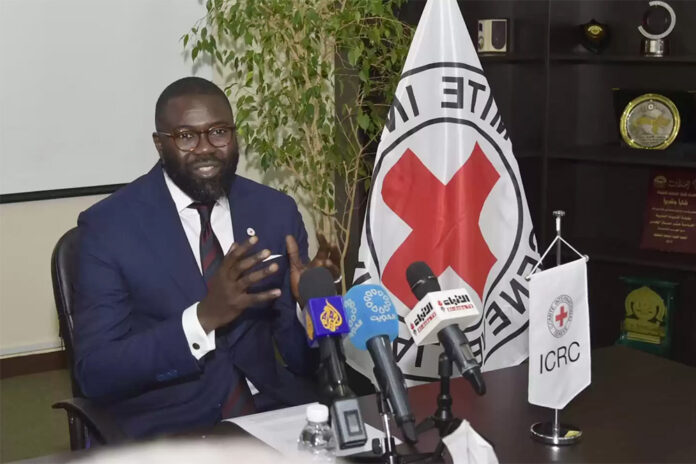 Protecting Lives, Providing Assistance
The International Committee of the Red Cross (ICRC) stands as a beacon of hope and compassion in times of conflict and crisis around the world. Established in 1863, the ICRC has played a pivotal role in safeguarding the lives and dignity of those affected by armed conflicts, violence, and natural disasters. With its unwavering commitment to humanity, neutrality, independence, and impartiality, the ICRC continues to make a profound impact on the lives of millions of people.
---
By Reaven D'Souza
Executive Managing Editor
---
Regional Head of Delegation of the ICRC for Gulf Cooperation Council (GCC) Countries H.E. Mamadou Sow is a soft spoken man of compassion and prudence, and is an excellent representative for the 160-year-old organization helping people and saving lives. In a recent wide ranging exclusive interview with the Executive Managing Editor of The Times Kuwait, he explained the work that ICRC does and its mission in the region.
"We have been in the country for 32 years and have an outstanding relationship with Kuwait that has grown over the years," said Mr. Sow by way of introduction. He added that ICRC has also grown substantially in the past couple of decades because of the growth in humanitarian needs around the world.
"In the last few decades we have seen the Middle East turn into an inferno with the wars in occupied Palestine, Iraq, Syria and Yemen, as well as in Africa, in the Lake Chad region, Mali, South Sudan, Burkina Faso and others," commented Mr. Sow. Expressing gratitude to Kuwait for its support, he pointed out that Kuwait has supported the growth of the ICRC in the last few decades, allowing the organization to respond to many humanitarian needs around the world.
Commenting on the role of ICRC in the region, he explained that Kuwait was the regional office of ICRC, and offices have been opened in Qatar, UAE, Oman and Saudi Arabia, as they saw the GCC as an incredible ecosystem where the leaders were quite interested in humanitarian work. "We partner with entities and institutions who are at the cutting edge of innovation so we are able to respond to the needs outside the GCC. It is also a partnership and policy dialogue not just a fund-raising initiative," he noted.
He further stressed that Kuwait was also at the forefront on the issue of the people missing from Kuwait as a result of the Iraqi occupation in 1990-91. It is a topic of great interest and is being pursued with intensity and consistency but silently, said Mr. Sow. "Kuwait has been a fantastic champion on the missing persons resolution, which has been a landmark resolution and a great example of policy engagement with Kuwait," he added.
"We meet regularly with Kuwaitis, Iraqis, Saudi, British and America on the subject of the missing persons. The file is not closed and as long as there are families who have not found their loved ones we will continue," he emphasized, noting that the families have a right to know. He hoped that in the coming years more progress could be made on this topic
"In addition to that we work on what we call the normative frameworks which includes International humanitarian Law. We think it is important for states in times of peace to have understanding of that body and to teach it in the country, and to disseminate it among armed forces, because in times of peace its forces have to be informed and aware of this obligation.
Commenting on the global reach of the ICRC, Mr. Sow said that they were present in around 100 countries with over 30,000 staff. He pointed out that there were more than 100 conflicts around the world which not only includes conflicts between countries but also inside countries as well. Some of them are in the limelight due to the media and some not mentioned by the media.
"In ICRC we have engineers, lawyers, doctors and even weapon specialists, soldiers, army officers and finance specialists. We also have around 20 million volunteers making us the largest humanitarian network in the world. We have a saying in the Red Cross and Red Crescent that we are everywhere. In times of peace or war we are there."
He noted that in any conflict the ICRC was the first to respond and last to leave. "When war erupts and organizations are extracting their people from the area, we mobilize our people to move in," he pointed out.
ICRC is well respected the world over for its impartiality, said the ICRC representative, noting that from his experience in the region the GCC states value input and professionalism, and our neutrality is an added value.
Emphasizing that the ICRC does not take any sides in a conflict, he said "we are involved in all countries we work in and wherever we are, we try to make a difference." He further clarified that the ICRC was a private organization and did not report to any government, as such they were independent in a way and cared much about maintaining their neutrality and impartiality, and that this was the real foundation of their work.
"We don't take political sides and whenever we encounter violations of international law we directly and bilaterally engage with anybody who can effect change on the ground, and as long as they control a territory and fight a war we believe they should be held accountable to uphold human dignity."
Explaining this point he said "We find them, track them and engage with them and keep the conversation confidential. We put the interest of those affected at the forefront of our work,"
On the role of United Nations High Commissioner of Refugees (UNHCR) he pointed at the fantastic job they were doing and explained that the UNHCR and ICRC were good examples of working around a conflict. "When people are uprooted from their homes and they flee the violence and cross the border, they are under the mandate and protection of the UNHCR. When they are trapped inside the country they are under the mandate of the ICRC," explained Mr. Sow.
Clarifying the role of the ICRC, he added that they supported victims of war not only in terms of essential service but also in the respect of life and dignity. "People have a right to be safe and have a dignified life, and to have peace is a right, regardless of where they are, and that is why we stand firmly with people who are affected regardless of where they are."
He noted that in the last two decades humanitarian needs around the world were growing even though a lot of effort had been put into resolving some of the conflicts. This has led to less fights in Yemen, Syria, Iraq and elsewhere but the plight of the ordinary people have been affected by those wars, he noted.
The needs of ICRC are quite vast and climbing every year and this is a big problem, he pointed out, adding that when they get less support, more people suffer. He was quick to note that they were extremely grateful for the support they received from the GCC
Having joined the ICRC in 2007 after shifting from a training position for politicians, Mr. Sow worked in different countries from visiting prisons in Rwanda to countries like Afghanistan and Iraq.
"The satisfaction of making a difference whether as a frontline worker or behind a desk, is amazingly fulfilling," he points out while stressing that being part of a team machine that is involved in making a difference is a blessing, along with forming work partnerships and working with colleagues.
In the little over a year and half since taking over his assignment in Kuwait Mr. Sow feels extremely grateful, and considers it a blessing in many ways, to be posted in Kuwait. "I enjoy the culture and tradition and feel enriched by it," he said concluding the interview.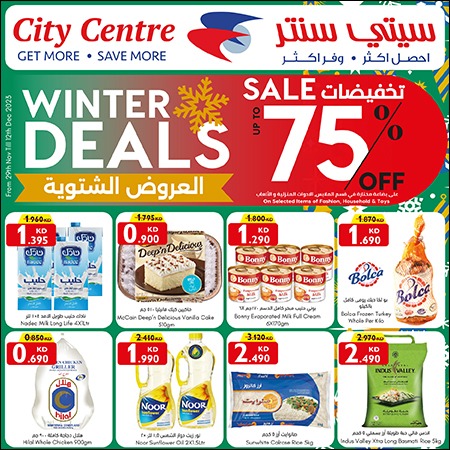 Read Today's News TODAY...

on our

Telegram Channel

click here to join and receive all the latest updates

t.me/thetimeskuwait