QS Quacquarelli Symonds, global higher education analysts, have today released the 2024 QS World University Rankings: Asia. It is the latest edition is the largest to date, featuring 856 institutions from 25 countries.
Evaluating institutions based on global recognition, research prowess, teaching resources and internationalisation, this year's ranking is the largest ever, showcasing 856 institutions from 25 countries and territories, with 148 ranking for the first time.
The results see Peking University crowned the region's best university for a second consecutive year. The University of Hong Kong climbs into second while the National University of Singapore (NUS) comes third. India is now the most represented higher education system, with 148 featured universities, 37 more than last year. It is followed by Mainland China with 133 and Japan with 96. Myanmar, Cambodia, and Nepal feature for the first time.
The analysis reveals a balanced trend in year-over-year performance, with just over half of the ranked universities declining in position, 21 improving, 15 unchanged and 37 new entries. In fact, India take's the lion's share of the new entries, while Mainland China sees only seven new additions to its list of ranked institutions.
"The increasing visibility of Indian universities in the QS rankings reflects the dynamic expansion of India's higher education landscape," notes Ben Sowter, Senior Vice President at QS. "While the significant growth in the number of Indian institutions and their research contributions marks a noteworthy development in the region's educational profile, it also illuminates the path ahead for India to further elevate its standing in the global academic community."
The Indian Institute of Technology Bombay (IIT Bombay) retains its status as the premier institution in the nation. Notably, the top three rankings at the national level remain consistent with the previous edition of the rankings.
In-depth analysis reveals mixed performance across key indicators. While India falls below the regional average in Academic Reputation (11.8 vs 19) and Employer Reputation (9.6 vs 18), it achieves the second-best regional results in the Papers per Faculty metric (36.0 vs 14.8) among the higher education systems with more than 10 universities ranked.
India achieves its best average score for the Staff with PhD indicator (42.3 vs 22), signaling strong research output and a highly qualified faculty body. This performance shows the potential for Indian institutions to leverage their academic rigor and research capabilities to further enhance their global standing.
India's performance in the International Research Network indicator, with a score of 15.4, falls slightly below the regional average of 18.8. This is indicative of a broader pattern evident across all internationalization indicators, where India appears to be striving to balance two ambitious goals: catering to the educational needs of its vast domestic student population and enhancing its appeal to international students. Achieving proficiency in both domains simultaneously presents a significant challenge, particularly at a pace that matches global trends.
India's outbound student mobility marks a significant milestone, exceeding China's for the first time in 15 years with a notable increase in students pursuing education in the US, while concurrently, the country works to enhance its appeal to international students.
Indian universities achieve standout performances across several key indicators. Anna University has achieved regional pre-eminence in research productivity, securing the #1 spot for the Papers per Faculty indicator, a testament to its faculty's scholarly output.
India produces an exceptional amount of research. Seven of Asia's 10 best universities for Papers per Faculty are Indian, including both the region's most productive research institutions, Anna University and Maulana Abul Kalam Azad University of Technology, West Bengal.
This level of research is supported by outstanding faculty expertise. In QS' Staff with PhD indicator, nine of the top 10 universities are Indian, with the Indian Institute of Science taking Asia's top spot Northeastern Hill University has also distinguished itself, ranking 2nd regionally for its Faculty/Student ratio, indicating a commitment to providing students with accessible, high-quality teaching and learning environments.
Furthermore, Shoolini University emerges as a notable contender in research impact, placing among Asia's top 5 for Citations per Paper. This highlights the university's focus on producing high-impact research that resonates within the academic community and beyond.
These remarkable placements illustrate the strength of India's higher education system and its growing influence on the Asian academic stage. Shoolini University of Biotechnology and Management Sciences stands out as India's most significantly improved institution, ascending 38 places to secure the 213th position.
This rise can be attributed to the university's enhanced performance in QS's reputational metrics. Chandigarh University follows as the second most improved Indian university, moving up 36 spots from last year, a success credited to improvements in 8 out of 11 indicators used in the ranking. It has now entered the top 150 regionally, ranking 149th.
IIT Bombay leads nationally in both QS's Academic and Employer Reputation indicators, drawing on the expert opinions of 144,000 academics and employers. Impressively, it ranks within the top 20 Asian institutions for Employer Reputation.
Seven Indian universities feature among the top 10 in the region for the Papers per Faculty indicator, showcasing the strong research output relative to faculty numbers. Furthermore, 22 Indian universities are ranked within the top 50 in Asia for the Staff with a PhD indicator, highlighting the high qualifications of their academic staff.
The Year-over-Year analysis reveals a generally positive trend for Indian universities, with the median rank change demonstrating both stability and an upward momentum among the leading institutions. Detailed statistics and further insights are available on request. The QS Asian University Rankings for the 2024 edition reflect the rising prominence of India's higher education system. With steps being taken towards increased internationalization, research output, and academic recognition, Indian universities are well-positioned for continued growth and achievement in the year ahead.

Asia: Overview
Mainland China is Asia's most influential research hub, reflected in its exceptionally high-impact research. In QS' measure of research impact, Citations per Paper, 24 Chinese universities are in the region's top 50, four times that of the next best location. This research is underpinned by intense levels of international collaboration, in which 15 universities are in the top 50 for International Research Network, twice that of the next top-performing location.
The Special Administrative Regions of Hong Kong and Macau are home to Asia's most international faculties, with four of the top five universities in International Faculty Ratio belonging to the territories. Macau University of Science and Technology tops the table for this indicator.
A similar trend is seen for International Student Ratio, with Macau University of Science and Technology again taking the top spot. However, in this indicator, Malaysia also asserts itself as a regional leader, boasting two universities in the top 5 and four in the top 10 – more than any other location.
Malaysia has an outstanding concentration of top-class universities, with 22% of its institutions among Asia's top 100 and 15% among the top 50. This is a greater proportion than any other location with more than 10 ranked universities.
Japanese universities are among the region's most well- regarded by international employers and academics alike. The University of Tokyo (14th) is Asia's most renowned university according to both Employer and Academic Reputation. Meanwhile, Kyoto University (17th) places second in Asia for Employer Reputation and sixth among academics. Only China has as many universities in the top 5 or top 10 for Employer Reputation.
Kazakhstan dominates the ranking in Central Asia, with 34 ranked universities, more than double that of its closest Central Asian competitor, Uzbekistan, with 14. Kazakhstan is also the only Central Asian country with universities in the top 100. Al-Farabi Kazakh National University places 29th and L.N. Gumilyov Eurasian National University (ENU) comes 71st.
Singapore remains one of Asia's foremost higher education systems. With two universities among the region's top five, it boasts a truly exceptional concentration of academic excellence. For the second consecutive year, the NUS has dropped one position. Singapore University of Technology and Design debuts, placing 128th and increasing Singapore's total featured universities to four.
Two South Korean universities have climbed into the Asian top 10, Yonsei University (8th) and Korea University (9th). Meanwhile, KAIST drops to 13th. With 6% of its universities in the region's top 20, Korea boasts one of the highest concentrations of top-quality universities in Asia. This is the highest concentration among locations with more than 10 ranked universities.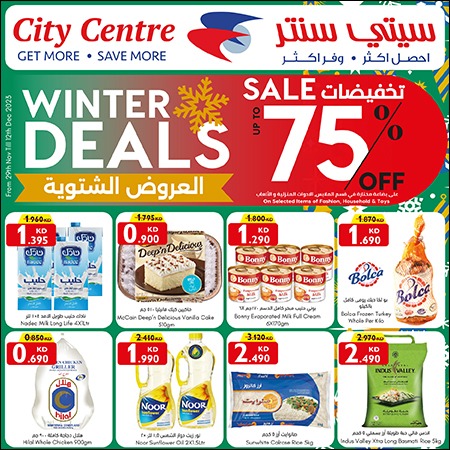 Read Today's News TODAY...

on our

Telegram Channel

click here to join and receive all the latest updates

t.me/thetimeskuwait