Being such a large and diverse country, it is not surprising that Indian cuisine varies considerably as one crosses the borders of its states and territories, and sometimes even between districts within states. Endowed with this multitude of exotic cuisines and dishes that encompass every known flavor, and range from mild to fiery hot, it is no wonder that Indian cuisine enjoys a premier standing among world cuisines.
Each of the 28 states and 8 union territories has its own unique identity in terms of demography, history, tradition and culture, which along with the religious diversity of the country, influences the cuisine of the region, the foods used and cooking methods employed.
The country's vastness in its ethnic diversity, vibrant culture, varying topography and historic significance contribute to the versatility of dishes when moving from north to south or east to west. Along with culinary diversity, festivals and special occasions also feature a variety of mouth watery delicacies.
Renowned for its exotic spices in ancient times, Indian dishes are infused with a majestic blend of spices. Besides lending distinct flavors, and sizzling aromas to the dishes, spices also serve as a characteristic coloring and act as a substitute in place of artificial preservatives.
On this 74th Republic Day, let us celebrate Indian culinary diversity with a few recipes of savory delicacies one should definitely try out.
Chicken Makhani/ Butter Chicken: This flavorful, fragrant curry is a favorite amongst foodies across the globe. A vibrant texture with tender chicken traditionally cooked in a tandoor (clay oven) will spice up your taste buds. Butter Chicken, which originates from Northern India, is a staple in restaurants across the country and is a classic chicken recipe that can never be out of place when serving guests.
Ingredients:
For marinating:
1kg boneless,skinless chicken cut into bite-sized chunks
2 tsp red chili powder
2 tsp ginger-garlic paste
2 tsp salt
2 tsp lemon Juice
1/2 cup curd
1/2 tsp garam masala
1 tsp kasuri methi (dried fenugreek leaves)
2 tsp mustard oil
For gravy:
2 tsp oil,
4 cubes butter or as per taste
3 gram cloves,
1 cinnamon Stick (broken),
1 tsp mace
7 cardamom seeds
4 tomatoes (chopped)
1 tsp garlic
1 tsp ginger
1 tsp ginger-garlic paste
1 1/2 tsp red chili powder
1 tsp kasuri methi
2 tsp honey
1 green chili
2 tsp cardamom powder
1 tbsp cream
Instructions:
Place the chicken pieces in a mixing bowl, add salt, red chili powder, ginger-garlic paste and lemon juice. Mix and refrigerate for 15-20 minutes.
Add curd to the refrigerated mix, followed by more salt, ginger-garlic paste, red chili powder, garam masala, kasuri methi and mustard oil. Mix well and refrigerate again for an hour.
Roast the marinated chicken in an oven for about 30 minutes or sear the chicken in a skillet or pan until it is three-fourth done.
Heat 2 tsp of oil in another pan with 2 cubes of butter. Add cloves, cinnamon stick, mace and cardamom. Saute for a few minutes then add chopped tomatoes, garlic and ginger.
In another pan, heat another two cubes of butter, along with ginger-garlic paste, add the tomato puree made from the mixture.
Add red chili powder, kasuri methi, honey and finally the roasted chicken pieces. Let it simmer, add green chili, cardamom powder and cream. Mix well.
Serve with a teaspoon of cream over the dish
Hyderabadi Biryani:
Hyderabadi biryani, with its distinct mix of spices, meat and rice, and meticulous preparation method that lends it a rich flavor and unique taste, is said to have originated in the kitchens of the Nizams of Hyderabad in the 18th century.
Although several variations of this dish exist across India, the style of cooking inevitably remains essentially the same, with the raw meat, rice and spices cooked together, unlike other biryani recipes.
Ingredients:
1kg meat
1 tbsp salt
1 tbsp ginger-garlic paste
1 tbsp red chili paste
1 tbsp green chili paste
Sauteed brown onions (to taste)
1/2 tbsp cardamom powder
3-4 cinnamon sticks
1 tbsp cumin seeds
4 cloves
A pinch of mace
Mint leaves to taste
2 tbsp lemon juice
250g curd
4 tbsp clarified butter
750 gms semi-cooked rice
1 tsp saffron strand
1/2 cup water
1/2 cup oil
For garnishing:
Eggs, boiled carrots, sliced cucumbers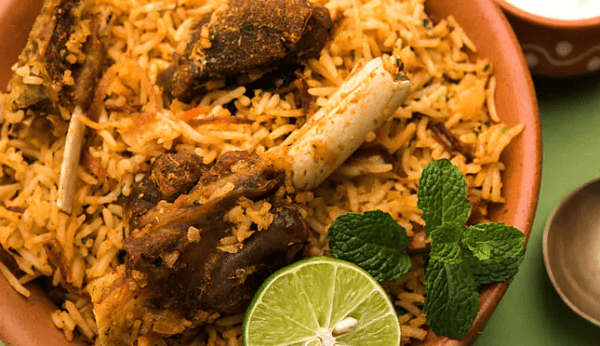 Instructions:
In a pan, add the meat, salt, ginger-garlic paste, red chili powder, green chili paste, sautéed brown onions, cardamom powder, cinnamon, cumin seeds, cloves, mace, mint leaves and lemon juice.
Mix well and then add curd, clarified butter, semi-cooked rice, saffron, water and oil. Mix to bring all ingredients together
Wet flour to form a sticky dough, and paste it along the top edge of the pan, place the lid and seal with dough. Cook for about 25 minutes.
Remove the lid and garnish the rice mixture with boiled eggs, sliced carrots, cucumbers and serve hot.
Aloo gobi (potato-cauliflower)
Renowned as a 'comfort food', and a flavorful and healthy option to boot, Aloo Gobi is as simple to prepare and as rustic as it can get. This combination of soft chewy potatoes and crunchy cauliflower is cooked in numerous styles varying from region to region.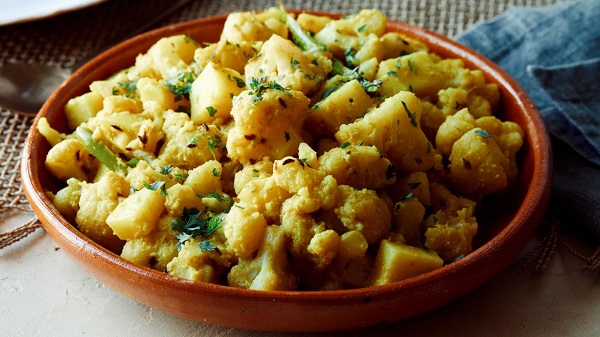 Ingredients
2 tsp ginger-garlic paste
2 tsp grated ginger
1 tsp ground coriander
1/4 tsp turmeric
1 cup water
1 large serrano pepper (split down the middle leaving halves attached)
1 tsp cumin seeds
1 small head cauliflower (cut into small florets)
1 potato (peeled and cut into 1/2-inch cubes)
Salt to taste
2 tsp freshly minced cilantro leaves (for garnish)
Instructions:
To form a wet masala, mix the ginger-garlic paste, coriander, turmeric, and 1/2 cup water in a small bowl and set aside
In a pan, warm the oil over medium-high heat until simmering, but not smoking. Add the serrano pepper, and after a few seconds, the cumin seeds and wait for a few more minutes
Add the wet masala and cook for around 2 minutes,until the paste thickens and oil oozes up from the masala
Add the cauliflower and potatoes, stirring to coat the vegetables with the masala
Add salt, 1/2 cup water, cover and cook over medium heat for 10 to 15 minutes
Stir once carefully, and cook until the cauliflower and potatoes are cooked
Garnish with cilantro and serve hot.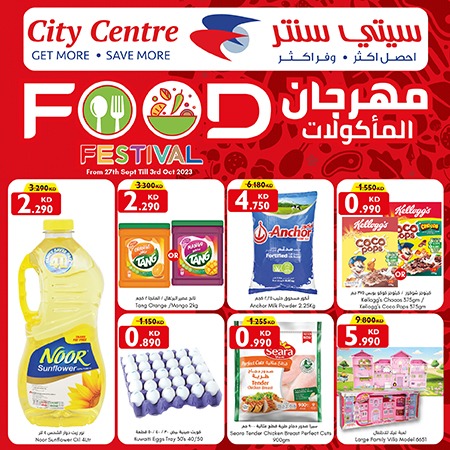 Read Today's News TODAY...

on our

Telegram Channel

click here to join and receive all the latest updates

t.me/thetimeskuwait