By Nourah Amer Al-Oseimi
Exclusive to The Times, Kuwait
---
Do you ever wonder what it would be like to travel for a living? It almost sounds too good to be true. For Fatima Al Mattar, 34, travel is her way of life. Having established the pioneering and leading travel blog in Kuwait, Fatima has differentiated herself from plenty others in the blogosphere.
Fatima's blog, charmingly titled Hello965, includes a broad range of travel-based content. In addition to managing a successful travel and lifestyle blog, Fatima has amassed a notable presence across various social media channels including Instagram, YouTube and Snapchat wherein she showcases her eclectic experiences as a traveler.
I entered Fatima's office space located in the heart of Kuwait City, the décor was minimalist and cozy – as though taken straight out of a Pinterest board. The office was predominantly white with one notable exception – the large map of the world plastered on the center of the wall to my left. It stood out instantly, much like Fatima's presence whenever she entered a room. The map was the only pop of color, serving as a reminder to any observer that planet Earth is her true homeplace.
Known for her signature smile and gentle demeanor, I was very keen on initiating our conversation about her earliest memories of travel. Contrary to what most would expect, Fatima said "I was very much a home person, as I grew older I traveled with my family all the time. I always had in mind different questions, I want to see more, I want to know more. Is it about shopping and food all the time?"
Fatima's curiosity and desire to explore continued to grow when she began traveling with friends after completing her college education. I immediately wondered about any societal challenges she may have faced, as a young Kuwaiti woman traveling with friends. "I was feeling very comfortable and safe with my family and very uncomfortable and unsafe with my friends. I come from a conservative family, there were a lot of question marks. Starting from the airport, I was very afraid of the airport experience with my friends."
Eventually and inevitably, Fatima's concerns began withering away as she realized that there was a lot more for her to discover. "With friends, I was able to explore more, it's a completely different experience."
"At that time blogging was very new to Kuwait, I followed European and international trends. I explored other platforms. It was purely experimental," Fatima explained to me her early days as a blogger and what inspired her to pursue this unique path eight years ago, setting her apart as a forward-thinker and truly ahead of the game.
Fatima took classes on how to turn something you love into a business. "I've always had that entrepreneurial spirit, since I graduated from college, I've always known that I wanted to do something for myself. I knew I didn't want to work for somebody else. I never liked the 9 to 5. I did 11 years of working in different sectors, I did excellent but there's a difference between something you're good at and something you love being good at. There's a passion factor." Fatima's words were simple, but they struck a chord. I found myself pondering how many 9 to 5 employees actually loved what they were doing. Her accomplishments to date exemplify the endless possibilities available to all of us if we combine hard work, passion and discipline with a great concept.
Selfishly, I had to ask a professional traveler on what some of her favorite destinations and recommendations are. Fatima laughed melodiously and cautioned me to never ask a traveler this question. A few places she mentioned include Chile, Maldives, Seychelles, Cuba, Mexico, before she shrugged and exclaimed "everywhere!".
Fatima has affirmed her social media presence as well as her position as a professional travel blogger, I wanted to know what key messages she wanted to deliver on this platform. "Once you know what's out there, it's less scary. I don't want anyone to go through what I went through, which is being afraid."
"You can, as a female traveler, go anywhere you want. Even solo. You have to do your research. Follow your dreams. You hear this all the time, but it's different when you see someone from a similar culture following their dreams."
But at what cost? Following one's dreams surely comes with a price. Despite being known for our extravagant spending and larger-than-life purchasing power overseas, travel is indisputably expensive, even for the wealthiest of us.  Fatima explained that "money doesn't have anything to do with it. I try to follow my dreams in a way that's sustainable. I get someone to pay for me to advertise and promote a destination that I want to see. It's a win/win."
Upon hearing this, I realized that in addition to being a free-spirited adventurer, Fatima is simultaneously a strategic thinker. "I respect everybody out there doing the same thing. However, when someone says it's all by chance, I don't think that's something to be happy about. To each his own, but when I come and say I planned for this and I'm succeeding at it, this is a success story!"
"I worked really hard. I'm following a plan, I want to grow it more. Sustainability is very important. I want to hire people, I want to create opportunities, I want them to experience travel. At that time when I started, I had a goal. Today, I reached that goal. Now I have another goal. It's all about planning, you could definitely fail but that shouldn't stop you."
Fatima's social media presence has been growing organically and steadily over the past couple of years, and with that, the pressure to remain relevant and produce interesting content has also increased. "It's not easy, the influence you have on people is a responsibility. In return, you might have huge differences in opinions and mindsets." She knew the dynamic of her blogging has shifted when she attracted opportunities for sponsored travel.
"Kuwaitis love exploring, it's been there for ages, Kuwaitis are travelers from a long time ago. The curiosity has always been there. Kuwait has huge potential. The minute they start putting younger people in charge to handle tourism, I think there will be a major change in Kuwait." Fatima explained her perception of the future of  travel and tourism in Kuwait. As an avid businesswoman, she wants to attract youth to pursue careers in the travel industry.
Setting her own business as an example, Fatima has actively recruited interns to help in the day-to-day management of her company which includes offering consultation services to travelers. She also owns and manages an online gift shop inspired by a rustic shop she came across in Mexico. The store offers a variety of fun, travel and lifestyle products in keeping with her overall on-the-go aesthetic.
As our conversation came to an end, I asked Fatima if she had any final thoughts she wanted to share. "Travel really changed me. I grew in a good way. I think I'm more accepting of everything around me now. With traveling, you get to meet a lot of cultures and people, you start becoming more willing to give second chances."
"If you are thinking of starting a travel blog, why are you thinking? Why aren't you doing? A unique idea may have been done before but there has been an added value for it. Don't copy someone's personality. Don't be afraid to fail, it's okay, it could go wrong, don't give up, explore." Fatima's advice to aspiring bloggers is truly valuable. She spoke firmly and assuredly about the importance of perseverance and individuality when pursuing any dream.
Today, Fatima's blog has attracted international attention and travelers to Kuwait. She confirmed to me over the course of our conversation that there's a real interest from the global community in Kuwait. Fatima's business is flourishing, but with boosts and deals from international hotel chains and travel industry giants, her horizon continues to expand far beyond any foreseeable destination.
---
For more information on Fatima Al Mattar, check out @hello965 on Instagram, Snapchat and YouTube
For more information on the online gift shop, check out www.happynest.gift
---
Nourah Al-Oseimi is a 25-year-old Kuwaiti who holds a Master's degree in Business Administration. Nourah has worked in different places such as the Central Bank of Kuwait and the United Nations. She serves as a free-lance contributing writer to the Times Kuwait – Newsmagazine. Her column – Essentially Kuwaiti – will feature an in-depth look on exceptional young Kuwaitis and their efforts towards the realization of a New Kuwait.
---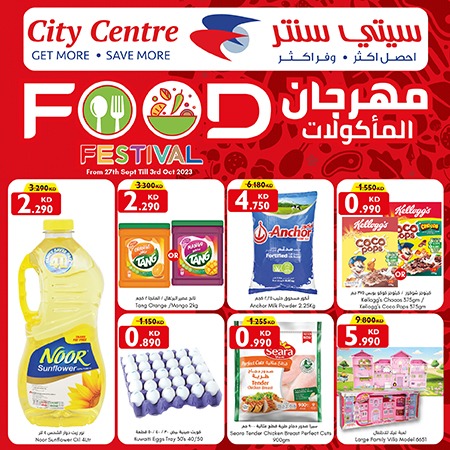 Read Today's News TODAY...

on our

Telegram Channel

click here to join and receive all the latest updates

t.me/thetimeskuwait