When was the last time you rode a bus? If you're an international reader, public transportation may be a staple in your daily life. If you're a local reader, however, your answer may be very different. I can comfortably proclaim that I have never used the bus in Kuwait. With the exception of school field trips, I have never actually used a bus to get from point A to point B. In fact, it never occurred to me to do that. Part of that is largely cultural because in Kuwait, we rely on cars. Car ownership rates are very high and so most people don't really think to use the bus in the first place. Well, most people are not like Jassim Al Awadhi, 30.
I came across Jassim Al Awadhi's work through the initiative "Kuwait Commute" on social media. I was intrigued. Who are they and what are they talking about? Kuwait Commute is a volunteer initiative established by a group of young public policy enthusiasts. The aim is to get people excited about public transportation in Kuwait and to educate them along the way about the economic, environmental and social benefits of a thriving public transportation system.
Jassim, largely considered the front-man of this operation, described to me his moment of awakening which propelled him towards establishing this initiative. "My happiest moment was in April 28, 2007. It was the day I got my license. From there on, it went downhill. I always felt that I would enjoy driving, but in reality and with each passing day, I started to feel discouraged when I think of driving. I always enjoyed the independence aspect of transportation abroad. I was in my office in Fahad Al Salem Street and I had a meeting at the end of the same street. It was during the summer. That day, I was thinking to myself, was it worth leaving my parking space? Going to the meeting and looking for a parking space there? And then go back to my office and find another parking space? Was it worth my time to do that? I decided to do something very strange and to try out the bus. I knew the bus station was there and I just asked each driver if they were going to the end of the street until I found the right bus. It did not drop me next to the meeting spot but it was still better than the previous options. I decided to use the bus more. In 2018, I met a group of students in Kuwait University – College of Architecture and we came up with the initiative – Kuwait Commute."
While I did not relate to Jassim's inclination to ride the bus, I have to admit that the dilemma he experienced when considering his options to get to his meeting is one I'm very familiar with. Especially in and around Kuwait City – an area that I have sworn off entirely during business hours due to the mind-numbingly high traffic congestions and accidents.
"We decided to have an experiment in collaboration with the College of Architecture in Kuwait University in which we posted our first public bus day. We sent out messages and e-mails for people to come to a specific bus stop and take the bus with us, go to Mubarikiya and come back. We were surprised, we had 48 people show up. A lot of parents with their kids, a lot of ladies! It was the demographic that we thought would be least interested but turns out they were most interested."
Ever since its establishment, Kuwait Commute has gained momentum through several events, media appearances and ultimately – being seen around town and actively using their hashtag #WhereTheBusAt on social media.
While I am in favor of any solution that reduces traffic in Kuwait, our public transportation system clearly has several shortcomings. As an active user of buses, I was curious about Jassim's thoughts on areas that needed improvement and if he has experienced any challenges while riding the bus.
Reflecting on the day he had to give a presentation at the American University of Kuwait – "I took the bus from my house to AUK, usually that would take me 25 minutes by car. It took me 2 hours by bus. That was a good experience for me to know the problems that are happening in the system." I was visibly taken aback. So if a bus ride in lieu of a car ride takes more than double the time, why should one use the bus?
"What we aim to do is to develop the system, fix it from within. What we do ask is for people to use the bus and write their experience using the hashtag #MyCommute, it's a good time for us to do this now because Kuwait Municipality is doing the Master Plan which includes a transportation plan – the last major transportation plan that was implemented was in 1978."
"People have to use the bus and to complain. We want people to say that they don't like traffic in Kuwait. We need a proper public transportation infrastructure because the current model does not work. It will add political weight to our initiative if more people complained."
Kuwait Commute has established a strong network of contacts with relevant stakeholders, including senior management of bus service providers, public officials and members of parliament. Through this network, Kuwait Commute exchanges feedback and information to the relevant decision-makers on ways to improve the current public transportation system in Kuwait.
"I aim to have a better future in which I do not need to continue driving or look for parking. My ambitions right now are to learn more and work towards implementing real change in our country. The biggest problem with our roads is over-capacity. The priority is to fix the public transportation system so that it's 100% cost-effective."
On how to get people motivated about using the bus, Jassim advises to "use the bus at least one time, if you like it, talk about it. If you don't like it, post about it so that people know that we want to use the bus but it doesn't serve us."
Kuwait Commute has an upcoming activity in collaboration with Kuwait University at The Avenues as well as an exciting social media challenge for readers to keep up with. For more information on Kuwait Commute, follow them on Instagram and Twitter at @KuwaitCommute.
Nourah Al-Oseimi is a young Kuwaiti who holds a Master's degree in Business Administration. Nourah has worked in different places such as the Central Bank of Kuwait and the United Nations. She serves as a freelance contributing writer to the Times Kuwait – Newsmagazine. Her column – Essentially Kuwaiti – will feature an in-depth look at exceptional young Kuwaitis and their efforts towards the realization of a New Kuwait.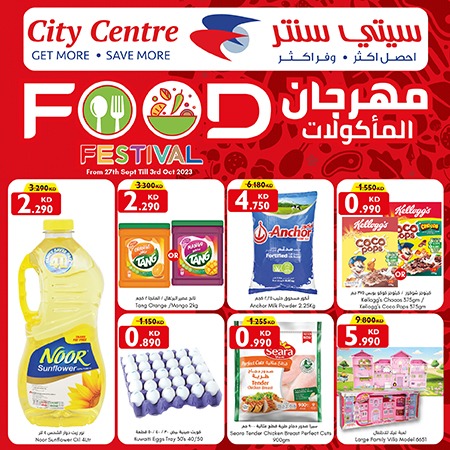 Read Today's News TODAY...

on our

Telegram Channel

click here to join and receive all the latest updates

t.me/thetimeskuwait