By Nourah Al-Oseimi
Exclusive to The Times, Kuwait
---
I have always identified as an introspective individual. During the month of February, in particular, I find myself postulating alternate realities wherein I was born during the invasion, or I was born before the invasion or I was not born at all. The latter could have been a reality. These words would not be here, I would not be here. My father was a soldier and like the many brave soldiers in 1990, he refused to leave his country. He filled my childhood with tales of his bravery, the Kuwaiti soldiers' unwavering loyalty to their nation and the strong sense of brotherhood that bound all Kuwaitis despite status, wealth or background.
I will not spend too much time reflecting on the horrors of the past. My heart goes out to all who lost a family member or a loved one during this dark period in Kuwait's history. The focus of my message can be summarized in one word; 'resilience'. I am forever awed by our undying commitment to better ourselves and our country. I am forever grateful that our strong, proud and authentic patriotism never faltered even in the most difficult of times.
As young Kuwaitis, we face a lot of criticism for how entitled we may seem. There is no denying that so many of us were born into a life of privilege. I am not here to defend our privilege or our affluence, instead, I am here to advocate for the many young, talented individuals who do not rely on their privilege to lead valuable, purpose-driven lives. I turn my attention to the fascinating young men and women I interviewed over the past several years in my 'Essentially Kuwaiti' series and I cannot help but realize how much they embody the Kuwaiti spirit. I think about the thousands of young people that I have not had the pleasure of meeting who continue to do inspiring work on a daily basis.
What does it mean to be Kuwaiti? No words can capture that essence, no words can do it justice. To be Kuwaiti is to be remarkable. To be brave. To be noble. To be, to be, to be. Essentially, being Kuwaiti is exactly that. We get to be what we choose to be. We are immersed in opportunity, potential and drive. We have a constitution that declares us all as equals. This past year has unequivocally demonstrated to us the true Kuwaiti spirit. Standing in the face of a global pandemic, which has continued to throw us off our rhythm with the emergence of new variants and yet our leadership has remained strong and resilient in the capable hands of our beloved Amir, His Highness Sheikh Nawaf Al Ahmad Al Jaber Al Sabah, the epitomal representation of fairness, strength and excellence. Navigating the challenges of this pandemic is no easy feat. Over the past year, we have lost over a thousand citizens and residents to this deadly virus and we are reminded again that life is finite.
As we near the celebration of our National Day and Liberation Day, I urge all Kuwaitis and non-Kuwaitis reading this to reflect on their treatment and outlook towards our country. I urge you to be more considerate and mindful towards one another. Kuwait, like many other nations, faces several socio-political challenges. Kuwait, like many other nations, faces uncertainty as oil revenues dwindle. On the other hand, Kuwait, uniquely, bolsters a strong youthful presence leading a positive movement. Kuwait, uniquely, is the home of many innovators paving the way towards an inspired future for our country. Kuwait, you never cease to amaze me.
Take a moment and ask yourself, are the opportunities extended to you in this country available to you elsewhere? We live in a globalized world, and many of us have the opportunity to leave and explore the vast potential we have outside of Kuwait and yet we choose to stay. I used to fantasize about starting a new life elsewhere until I started to reflect deeply about what that life would look like. Would this life include a safe, nurturing home? Would this life include the comfort of my mother's cooking? Would this life include the dynamic career opportunities that have been offered to me here?
My journey as a young adult in Kuwait has been eclectic, to say the least. Over the past six years I have made more career changes than one can possibly imagine. I attribute this to the fact that I am a millennial and my 20s are for exploration. Over the past six years, I have worked in the private sector, public sector and in international organizations. All of these powerful, reputable institutions are housed under one roof, Kuwait.
Kuwait is a world of opportunities. I am constantly blindsided by the sheer amount of variety that exists here in terms of activities, interests and career opportunities. Some of you may feel differently, some of you may feel that opportunities to advance are only extended to certain individuals. I beg to differ. Kuwait is a nation for those who persevere, work hard and offer real value. I believe that wholeheartedly and that is what makes me proud to be Kuwaiti, knowing that all my efforts and hard work is being poured into this nation that has given me so much — a nation that will never stop giving.
---
Nourah Al-Oseimi is a 28-year-old Kuwaiti who holds a Master's degree in Business Administration. Nourah has worked in different places such as the Central Bank of Kuwait and the United Nations. She serves as a free-lance contributing writer to the Times Kuwait – Newsmagazine. Her column – Essentially Kuwaiti (http://192.163.207.100/~timesku1/news/category/interviews/essentially-kuwaiti/) – features an in-depth look on exceptional young Kuwaitis and their efforts towards the realization of a New Kuwait.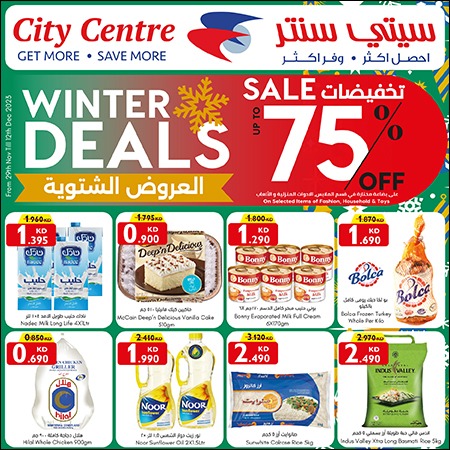 Read Today's News TODAY...

on our

Telegram Channel

click here to join and receive all the latest updates

t.me/thetimeskuwait