By Nourah Al-Oseimi
Exclusive to The Times Kuwait
---
With the easing of COVID-19 travel restrictions worldwide, those of us who can afford it are finally able to plan proper vacations and holidays with ease. The options are vast and there is so much in God's green Earth for us to see.
I have also observed with interest the resurgence of tourism across the MENA region and the GCC more specifically. Riyadh Season in Saudi Arabia, FIFA World Cup in Qatar — an event that sparked an unprecedented love for football in my heart, Dubai… enough said, I guess.
And yet, I could not help but wonder why the tourism sector in Kuwait has not picked up as much as that of our neighbors. I do no claim to understand the specifics or what we could be doing to potentially change and enhance this industry in our beloved hometown. Instead, I opted to speak to someone who understood the ins and outs of this sector like the back of his hand.
I reached out to Nawaf Alrudaini, 47, a seasoned expert with a degree in Commercial Recreation Management from Appalachian State University and 19 years of experience in the tourism industry having formerly worked in some of our country's most renowned tourist attractions — The Scientific Center, Sheikh Jaber Al Ahmad Cultural Center, Sheikh Abdullah Al Salem Cultural Center, and Al-Shaheed Park Museums.
Nawaf recollected the earlier days of his career when he first started at the Scientific Center. "The way it was managed, it was unique. The entire team, from top to bottom, were passionate to begin with, they were knowledgeable. Once you start at the top, and you see how passionate the top people are, it affects you. It was a family environment, we worked as a very close-knit group."
"The cultural centers are beautiful places; the projects are beautiful, and the potential is superb." And to showcase these centers' potential, Nawaf emphasized the importance of excellent marketing and communication skills "I studied tourism, my main focus was the hospitality part and throughout my career I focused as well on marketing and communication." Indeed, the majority of Nawaf's career across these tourist attractions was largely in a marketing/public relations/communications role. So, what is the connection between two and two?
"Very good question, and it took you a while to come up with it." I stare in shock. Nawaf, unfazed, continues. "When these centers initially opened, there were opening ceremonies, there was a lot of hype and buzz when they first launched, but some of that has not been sustained. People forget that you exist over time, so you have to remind them that you are there and give them reasons to visit you again, and that's the role of marketing and communication."
"You need programs and activities, outside the core exhibitions available in the centers, to market and attract new visitors. When I have these opportunities, I take advantage of that and promote them very well."
Nonetheless, I've always felt that these centers are geared towards a certain audience and do not necessarily have mass appeal. Are Kuwaitis interested in a touristic experience that also serves as an educational one?
"There is demand for experiences like that. It was clear when I first started and I believe there's still ongoing demand otherwise the opening of these cultural centers wouldn't have happened."
So, how do we ensure that successful touristic projects are launched and that the success of these projects is sustained?
"The ideal scenario is to have a Tourism Authority to regulate all activities related to this industry in Kuwait. To promote Kuwait overseas and to regulate projects from within. They can also set a clear plan and strategize for the future of Kuwait's tourism sector. They shouldn't implement any projects directly, instead, they can serve as a regulator."
"Winter Wonderland is a great example of that. The land on which that project was developed is owned and regulated by the Touristic Enterprises Company, and it was contracted to a private company to operate, and we see how successful that project is."
Indeed, it is so successful that this writer has not been able to secure tickets for months.
"We also have opportunities to enhance accessibility when we upgrade our transport and travel infrastructure, Kuwait has the opportunity to be a travel hub within this region. A new international airport terminal is currently under construction and this will strengthen our national carrier's position as a link between us and the rest of the world. We can take advantage of this. It starts as people coming in for a layover, which then turns into a short stay and ideally it turns into a long stay."
I pause and reflect on Nawaf's comments… as wonderful as it may be to open up Kuwait to a more global audience, I cannot help but consider the demand for recreational activities for local residents and how we are always looking for fun things to do on our weekends.
"We have incredible cultural attractions that honor our history as a nation, places like Al Mubarakiya and Yom Al Bahar Heritage Village. We have a responsibility to preserve these landmarks with historical significance, and introduce fresh ideas to keep people interested in visiting them."
"The challenge is that sometimes we find one formula that works and we keep recycling it, the key in an industry like tourism, and most industries, is innovation."
Nawaf, the ultimate cruise aficionado, began describing to me how we can tap into some of our underutilized islands as potential ports for international cruise lines.
"Cruises are a great way to drive both domestic and international tourism. And they can be a way to support local businesses because when travelers disembark from the ship, they'll want to explore different places, attractions and restaurants."
I asked Nawaf if that is the reason people travel a lot, are they searching for something new and different?
"People often look to travel abroad during holidays because they're looking for new experiences. Other than malls and cinemas, which they visit every weekend, there are no ongoing recreational activities that families can enjoy locally."
As our conversation was coming to a close, I wanted to know what Nawaf's hopes and expectations are for this particular industry.
"We need more tourism projects as impactful as Winter Wonderland and even bigger in the future. We need to start planning for future years and what we expect from this industry. Do we want to drive domestic tourism or international tourism? I think we should focus our efforts more locally at first and invest in more touristic infrastructure for locals to enjoy. Once we establish Kuwait as a touristic haven for the locals, only then should we start looking to attract tourists from abroad. Kuwait is full of passionate and creative people. We have so much potential."
I sensed how invested Nawaf was in this industry and his unwavering dedication and desire to see it succeed. When our conversation came to an end, I left feeling a renewed sense of hope and excitement for what the future of tourism may look like in Kuwait knowing that strong-willed men and women like him are advocating for positive change.
Disclaimer: The views expressed in this article reflect Nawaf Alrudaini's experiences in previous posts he has held across different organizations. They do not reflect any ongoing or current activities in any of the places mentioned above. Alrudaini expressed his respect and appreciation for these experiences and wished all the centers mentioned above continued success and growth.
Nourah Al-Oseimi is a 30-year-old Kuwaiti who holds a master's degree in business administration. Nourah has worked in different places such as the Central Bank of Kuwait, the United Nations, and the Kuwait Foundation for the Advancement of Sciences. She serves as a free-lance contributing writer to The Times Kuwait Newsmagazine. Her column, Essentially Kuwaiti, features an in-depth look at exceptional Kuwaiti men and women and their efforts towards the realization of a New Kuwait.
---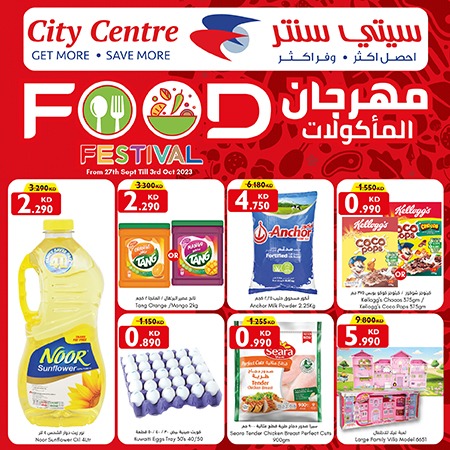 Read Today's News TODAY...

on our

Telegram Channel

click here to join and receive all the latest updates

t.me/thetimeskuwait