By Hermoine Macura-Noble
Special to The Times Kuwait
Surrounded by magnificent beaches with long strips of soft white sand, clear blue sea, and warm weather throughout the year, it is surprising that Zanzibar continues to remain one of Africa's hidden secrets.
Strategically located in the Indian Ocean, its picture-perfect beaches and down-to-earth locals are just the tip of the iceberg: Zanzibar also has a rich culture and history that few know about. The island has over the centuries attracted people from all over, from the Omanis to the Arabs and eventually the Europeans — that brought with it vast amounts of trade opportunities, wealth, and a unique mix of cultures.
Culture and history lovers can easily step back in time and admire the European influences seen in Zanzibar's capital, Stone Town. The vibrant epicenter is bustling with life and is a great place to start your journey. You can easily spend an afternoon getting lost in the busy markets, surrounded by old winding walkways spotted with mosques and even one of the oldest churches in Africa. Stone Town is also a great place to delve into the island's rich history, bargain for some of its famous spices, and try the local street food.
Some of the best beaches can be found on the island's east coast, where waves break over coral reefs and offshore sand bars, and low tide reveals small pools of starfish, small minnows, and anemones. The tides are not so extreme, and you do not see the excess amounts of seaweed and sea urchins that you will find elsewhere. Up north, ocean swimming is much less susceptible to the tides, and smooth beaches and white sand can make for endless days in the sun. Nungwi and Kendwa are two locations worth visiting in the north for their beautiful beaches.
Nungwi is also home to all the huge luxury resorts such as the Rui and Zuri Hotels; however, discerning GCC travelers may also want to consider other hidden luxurious properties such as the five-star Neptune Pwani Beach Resort & Spa, which is situated on the north-east coast of Zanzibar, on the stunning Kiwengwa shoreline. The hotel is meters away from its own private beach, featuring magnificent, manicured gardens dotted with dozens of palm trees and other African flora. Upon entering the property one is filled with peace and tranquility due to the stunning greenery and various native plants that envelop guests at every turn.
Neptune Pwani features 170 African-styled rooms set in traditionally styled bungalows furnished with designer furniture and technology for the global traveler who needs to always stay connected. Besides large deluxe garden rooms with partial ocean views and modern features, there are deluxe seaside rooms and beautiful master suites as well. The hotel will also be launching its private villas and butler service in 2023 for the larger GCC family groups that choose to visit the hotel.
Another highlight of the property is the amazingly fresh seafood and dining options served at the three à la carte restaurants serving Indian, Italian and Thai cuisine, and its calming Earth and Rain Spa. Drawing on the earth's essential element to create balance, the spa focuses on reinventing wellness by creating a holistic experience that includes luxurious head-to-toe treatments such as scrubs and massages as well as regenerating baths, using the award-winning African natural line of Healing Earth Spa products among others.
Matemwe is another town known to be a chilled-out beachside area with a collection of boutique hotels. Unlike Nungwi with its huge resorts, few standalone restaurants, and no vast hotels exist here. It is much more chilled, laid back, and offers beautiful beach views. On the east side, the beaches here have enormous high and low tides. During low tide, the beach extends 500m to where the reef breaks. It is fascinating watching the waves come in and out twice a day and many can be seen enjoying this type of therapy.
Matemwe is also the launching point to visit the famous Mnemba Atoll, a private island off the coast of Zanzibar. This beautiful island is home to a protected marine park and endless scuba diving and snorkeling options. About 30 minutes by boat from the main island, that atoll offers crystal clear waters that are home to sea urchins, starfish, and dozens of fish and dolphins.
Regarding water sports, Paje is the place to visit for kitesurfing lovers. The winds blow east to west here almost the entire year. Nearby towns like Jambiani, Bwejuu, and Michamvi are favorites for locals and tourists alike.
Travelling south will take you to some of the best dolphin-watching areas of Zanzibar. With much less crowds and tourists, it is here that one can quickly get up close and personal with wild dolphins that zip past the coastline. Adventure lovers can quickly dive in and enjoy swimming with troupes of dolphins that call this area home.
Honeymooners and couples looking for a quiet and secluded luxurious property need not look any further than the Co-Emirati owned Kizikula Hotel. Designed with a sustainable tourism outlook, the plastic-free property features modest bungalows amidst a forest of palm trees and luscious greenery. "We mostly get couples and honeymooners visiting our hotel as it is childfree and intimate…. we also have some of the best sunset views in Zanzibar and now that Fly Dubai and Qatar Airways fly directly, we are seeing more and more GCC guests visiting us," explains the Manager at Kizikula, Bashiru Kamote. The boutique hotel is designed to feel like a cozy home with open spaces to see other guests and just enough privacy to be inspired by the surrounding nature. Envisioned by Mumbai–based Case Design, the rooms are hi-tech, modern, and super comfy.
An unwavering commitment to the local flora and fauna and its resources runs through the entire space. Whether it be the gardens teeming with native trees or the pink coral limestone from the neighboring quarries, everything at Kizikula draws from the same materials of the island itself, which can be felt across the entire property, including its enclosed outdoor showers and floor to ceiling windows in each of its nine suites. Guests enjoy a set menu drawn from the hotel's on-site farm. Visitors can spend their days paddle boarding, snorkeling, and swimming with wild dolphins just 15 minutes from the hotel. As the south of the island is not so busy with tourists, the dolphins here seem to be more at ease with coming up close to visitors. Finish the day by taking in the beautiful sunsets easily enjoyed at the hotel's sea-facing pool and bar, as well as awe-inspiring starry nights from the spacious rooftops accessible from various suites.
And while you may choose Zanzibar as a relaxing or romantic getaway, some things are not to be missed. The most famous restaurant in Zanzibar, The Rock, once featured in the New York Times, is just one of those places. Located on Zanzibar's southeast peninsula, the restaurant is on a floating rock island out in the sea and is home to stunning views over the ocean and fresh seafood.
During low tide, the water recedes away from the restaurant exposing the sand, coral, rocks, and seaweed. The water floods the sand during high tide, giving off a beautiful blue and turquoise color. During low tide, you can walk to the restaurant from the beach; however, during high tide, you will need to use the free canoe service to get to and from the restaurant.
Zanzibar is growing in popularity with GCC residents due to its relaxing island vibe and proximity to the Gulf. Now that international flights worldwide connect to Zanzibar Island, it is even easier to get there on short notice.
Emirates and Qatar Airways have direct flights, among other airlines, allowing travelers from Europe and America to visit easily. In addition, Ethiopian Airlines has direct flights from Addis Ababa to Zanzibar, allowing for easy international connections.
Also, from Tanzania, you can quickly reach Zanzibar by air from popular places like Kilimanjaro and Arusha. If you are staying deep in the Serengeti like Seronera, you can also take direct flights to Zanzibar.
Hermoine Macura-Noble
The first Australian English speaking News Anchor in the Middle East. She is also the Author of Faces of the Middle East and Founder of US-based 501c3 charity – The House of Rest which helps to ease the suffering of victims of war. For more from our Contributing Editor, you can follow her on Instagram, here.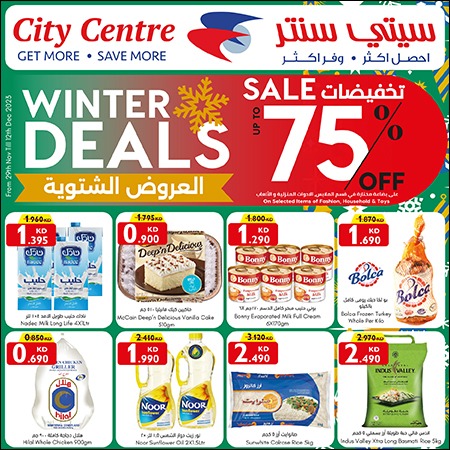 Read Today's News TODAY...

on our

Telegram Channel

click here to join and receive all the latest updates

t.me/thetimeskuwait