Indian attractions, both natural and man-made, have drawn visitors from the four-corners of the world for centuries. The abundance of spectacular ecological, topographic, climatic and geographic variations across the vast land, made even more attractive by the diversity of its people, their cultures, traditions and heritage, have endowed India with a timeless attractiveness that will continue to draw visitors for millennia to come. Here we take a look at the country's rich diversity in wildlife, natural forests and sprawling parklands that make India a land ripe for exploration by tourists looking for adventure, unspoiled natural beauty and eco-friendly tourism.
Bandhavgarh National Park, Madhya Pradesh
A relatively smaller park, it nevertheless has the highest density of tigers in the country, in addition to a vast biodiversity and topography. The 2,000-year-old Bandhavgarh Fort inside the park stands testimony to the times when this used to be hunting grounds for the Rewa maharajas, and makes for an unforgettable backdrop to jungle safaris. Today, this National Park is a haven for animals and birds with over 250 species of birds, 37 species of mammals and 80 species of butterflies. The park also contains many rock paintings and man-made caves. Also not to miss are the White Tigers that reside in their natural habitat within this parkland.
Gir National Park, Gujarat
Your only chance to see the Asiatic lion in the wilderness, not just in India but anywhere in the world, Gir has a special place in India's wildlife experience. Home to the majestic but endangered beast, this is also your chance to spot elusive animals like the panther, jackals, hyenas and porcupines. Known locally as Sasan Gir, spotting one of the lions against the grasslands of Gir is a truly unforgettable moment.

Great Himalayan National Park, Himachal Pradesh
Declared a UNESCO World Heritage Site for its outstanding biodiversity in 2014, this beautiful national park is more a space to enjoy nature than chase after animals. A place of stunning natural beauty, with misty mountains and silvery rivers, the higher reaches of the park (accessed by trekking) are home to the Himalayan brown bear, Himalayan tahr (wild goat), bharal (blue sheep) and other magnificent mountain animals. You can also spot birds like the Himalayan griffon vulture, the huge golden eagle and Himachal's state bird, the western tragopan.
Jhalana Reserve Forest, Rajasthan
The surprise of the season is definitely India's newest wildlife destination: the recently opened Jhalana Reserve Forest. Over 20 leopards have adopted Jhalana as their home over the past decade, leading the government to declare it a protected reserve and then, in May 2017, open the park up for guided jeep safaris. Plenty of birds like the shikra and white-eyed buzzard, and lots of peacocks, add beauty to the lush forest.
Kaziranga National Park, Assam
The only habitat of the endangered one-horned rhino, Kaziranga draws wildlife addicts from across the world for a glimpse of this massive beast. A beautiful park with tall grasslands, Kaziranga safaris are mostly on elephants rather than in vehicles. Because of its unique biodiversity, it was declared a UNESCO World Heritage Site in 1985, and is also home to tigers, bears, panthers and elephants, along with hundreds of exotic birds.
Manas National Park, Assam
The second national park in Assam that is also a UNESCO World Heritage Site, the Manas National Park is less frequented than the popular Kaziranga, which means it offers a more untouched wildlife experience. Its most famous resident is the pygmy hog, apart from other strange and wonderful creatures like the Assam roofed turtle and the golden langur. There is also the chance to spot a tiger.
Panna National Park, Madhya Pradesh
When it comes to wildlife, Madhya Pradesh is blessed with some of the country's best parks boasting the highest chances of a tiger sighting. Another of its gems is the verdant Panna National Park, where you can spot the sloth bear, the sambar, nilgai and, if you are lucky, the tiger and the leopard. The surroundings make for a beautiful spot to enjoy a picnic breakfast and listen to the sounds of birds, such as the blossom-headed parakeet and changeable hawk-eagle.
Ranthambore National Park, Rajasthan
There is a good reason why this is the most popular (and the most crowded) national park in the country: fantastic tiger sightings. Ranthambore is more than just an opportunity to spot wildlife – one of India's prettiest parks, it is dotted with historical monuments and hunting lodges of the maharajas of yore, adding charm to the landscape. Spot scores of strikingly beautiful birds such as cormorants, lapwings and eagles.
Salim Ali Bird Sanctuary, Goa
Not all wildlife experiences are about the big cats. In Goa, this small sanctuary for birds on the island Chorao on Mandovi River is named after India's premier ornithologist, Dr Salim Moizuddin Ali. Make your way into the mangroves at this little wonderland in canoe-like boats over a channel of canals that lead through a paradise for bird lovers. Egrets, kingfishers, cormorants and drongos abound, and look out for rarer species such as the black bittern and the pied avocet.
Silent Valley National Park, Kerala
Located in rainforest territory, Palakkad is as lush and beautiful as they come. Recently named a UNESCO World Heritage Site (2012), it is part of the delicate Nilgiri Biosphere Reserve, revered for its biodiversity. Spot tigers, leopards and elephants, and watch out for snakes and reptiles, as there are well over 400 species here.
Sundarbans National Park, West Bengal
On the southern edge of West Bengal, facing the Bay of Bengal, is this unique part of the country: the world's largest river delta with mangroves and mudflats around a network of creeks and water channels. Declared a UNESCO World Heritage Site to protect its fragile ecosystem, the Sundarbans National Park is the largest reserve for the Royal Bengal tiger, apart from being ideal territory for spotting crocs, reptiles and a large variety of water fauna.
Tadoba Andhari Tiger Reserve, Maharashtra
A beautiful park that is still less known, Tadoba offers a chance to sight the dhole, or wild dog, which is often considered more difficult to spot than the tiger itself. There are also several elegant raptors, including the crested serpent eagle, gray-headed fishing eagle and the honey buzzard.
Vikramshila Gangetic Dolphin Sanctuary, Bihar
Lauded for its conservation efforts, the Vikramshila Sanctuary is in the Bhagalpur district of Bihar covers a 50km stretch of the Ganges. In 2009, the Gangetic dolphins were declared India's National Aquatic Animal, and this is a rare chance to spot them in large numbers.
Jim Corbett National Park, Uttarakhand
The country's oldest national park, Corbett has always been a favorite weekend getaway from Delhi – and a popular destination for family holidays. Jim Corbett's forest is steeped in history and locals will tell you amusing tales about the legendary figure Carpet Sahib. The sightings of elephants, wild boars and tigers are fascinating. Take a safari or sit on the forest's edge, inside your luxury retreat, having a fine meal and enjoying the therapeutic sounds of the jungle.

Kabini Forest Reserve, Karnataka
The biggest attraction at Kabini right now is its resident melanistic leopard, or the black panther that is spotted frequently during wildlife safaris into Nagarhole National Park. On the park's periphery, Kabini Reserve is the ideal place to stay for the region's best hotels and a whole host of wildlife experiences – such as boat safaris on the Kabini River, coracle rides and bird-watching walks.
Periyar National Park, Kerala
For an experience that really differs from the wildlife parks of north and east India, head to the south, where the green is greener than any you have ever seen. Criss-crossed by the Periyar River, this evergreen forest is home to elephants and tigers, and creatures not seen in north India, such as the Malabar giant squirrel and Nilgiri langur. Locally called Thekaddy, this is a lovely hilly tract with nice trekking options — a wonderful way to see birds including the Nilgiri wood pigeon and laughing thrushes.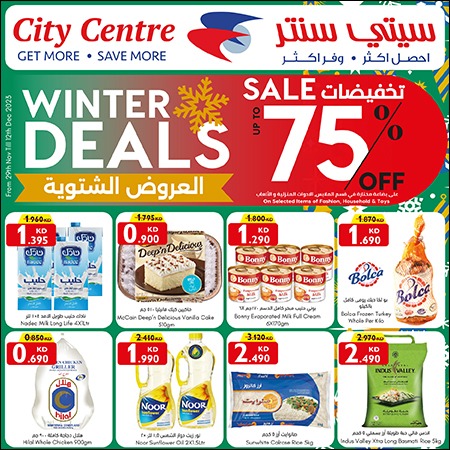 Read Today's News TODAY...

on our

Telegram Channel

click here to join and receive all the latest updates

t.me/thetimeskuwait