For would-be jet-setting travelers frustrated by erratic travel restrictions and repetitive lockdown cycles across the world, the tiny country of Armenia, nestled in the Caucasus Mountains offers an unlikely refuge.
Situated at the edge of Europe, this nation of breathtaking alpine landscapes is home to some three million people boasting a cultural history as rich as it is ancient. Its age-old customs, striking urban architecture and legendary hospitality––cultivated at the crossroads of empires and trade between East and West––remain alluringly mysterious, yet comforting in their familiarity for ever-increasing numbers of explorers venturing out from the Arabian Gulf.
Tracing its existence back to the early Bronze Age, Armenia boasts of being one of the very few remaining nation-states to have survived into the modern-day, despite a long and tragic history. Armenians attribute the founding of their state to the mythical patriarch Hayk––a great grandson of the Biblical Noah––who, according to the legend, freed his people from slavery in Babylon and resettled them in the plains under the shadows of Mount Ararat, where Noah's Ark had made landfall generations earlier. His name, Hayk, formed the basis of "Hayastan" (Land of Hayk) which remains the name of the country in the Armenian language to this day.
Long contested by larger surrounding empires, Armenia's modern identity is deeply rooted in the cultural exchanges left by passing Greeks, Romans, Persians, Byzantines, Arabs and other great civilizations. Perhaps the most interesting legacy of the country's centuries-long exposure to cosmopolitanism can be seen in Armenian culture's strong acceptance of religious diversity.
For the world's most ancient Christian nation, centuries of diplomatic and trade relations with muslim neighbours has fostered a deep sense of respect and understanding between Armenia and the Islamic world. Perhaps the most visible ambassadors of this unique relationship are the prominent business people, cultural icons and professionals that make up the ancient Armenian Diaspora communities sprinkled throughout the Middle-East, from Beirut to Kuwait.
The reciprocal nature of this relationship is also exemplified by the intricately designed Blue Mosque, erected a few mere meters away from the holy Armenian Church of Saint Sarkis in Central Yerevan, has been beautifully restored and remains an active muslim house of worship which is open to visitors of all faiths.
Yerevan, Armenia's ancient capital––said to be older than Rome––also hosts another relic of the country's long history as a stopping point on the Silk Road: its rich culinary culture. Visitors from the Arabian Gulf would find little trouble discerning familiar dishes ranging from kebabs to all sorts of mezzes and other staples of Levantine dining, yet prepared with a local Armenian touch.
Reflecting the city's European urban aesthetic seasoned with a salient eastern vibe, so too is the local cuisine. Impeccably blending with the culinary staples of the West, the continuous cultural rejuvenation brought about by successive waves of repatriation from Armenia's vast and diverse Diaspora has led to a veritable "foodie revolution" in recent years. Only in the streets of Yerevan can diners choose Argentinian empanadas to pair along with the traditional suit of mezze staples in a uniquely refined, yet affordably priced fusion cuisine. Yet the cultural influences of Armenia's middle-eastern Diaspora are hardly possible to miss in the city.
Rehan, a swanky restaurant just below Yerevan's iconic Cascade, is taking the city's food scene by storm with its 'fusion' take on traditional Lebanese cuisine. It's owner refers to it as "bringing Lebanese cuisine and culture to you". Its beautifully designed garden "terrasse" isn't the only one to fill up every evening however. Mayrig, a staple of Western Armenian culinary heritage in Beirut until last year's explosion nearly shuttered its doors, is now arousing appetites in Yerevan for its sour cherry kebab and famous Manté.
On the other hand, the traditional Eastern Armenian restaurant "Vostan by Tsirani" in a hidden corner of Abovyan street designed in accordance to the traditional Armenian patters represents the delicious Eastern Armenian cuisine. Another example of a must-try contextualized Eastern Armenian cuisine is represented by "Sherep" Restaurant located right in the heart of Yerevan City, on the Republic Square. It fully embraces the local culture and cuisine that you'd definitely like to explore.
Yerevan nights only begin at the restaurant, however, and typically last until the sun rises again the next morning. It is not uncommon to witness entire families of elegantly dressed Armenians crowding the capital's neo-classical Opera House to listen to the enchanting compositions of Aram Khachaturian, or Spendiaryan. Later still, the buzzing of trumpets and duduks can be heard emanating from Yerevan's many jazz houses––revered by locals as cultural institutions. As with much of Eastern Europe, Armenia's burgeoning rave scene is enough to entertain until morning.
While the culinary palettes of the capital continue to expand and mature in constant contact with cosmopolitan currents, in the mountains above, village dwellers continue to preserve and pass on the ancient recipes of the Armenian people.
Anna Avagyan, who runs a local gastro tourism agency, says more and more guests from the Gulf countries have been accompanying her to get acquainted with Armenian rural life. "There seems to be a particular interest among these tourists to get acquainted with how fresh produce reaches their table" Avagyan says.
For those not cut out for pulling their own food out of the ground, however, the loud, crowded, and lively markets which dot the entire country are really the place to be not only to taste the freshest apricots (which legend says originated in Armenia) or the sweetest tomatoes around, but also to experience Armenian culture at its most authentic.
There is no wrong time to visit Armenia, each season brings with it unique experiences and a slew of activities. In the winter, tourists and locals alike flock to the country's world-class ski resorts to hit the slopes, or just sit back in rustic cottages to enjoy the snowfall. As the weather warms up mid-April, the hilly countryside comes alive again with hikers, campers, overlanders, mountain bikers and more. The hot summer months lead many to flock to the shores of the alpine Lake Sevan, one of the highest-altitude lakes in the world where kayaking, sailing and other watersports have gained popularity in recent years. The small resort town of Dilijan is the place to be during the autumn months, as the heavily forested "Little Switzerland of Armenia" begins to experience a change in colour.
For Kuwaitis with a well-deserved reputation as some of the world's most prolific travellers, Armenia offers an easily-accessible destination without the hurdles of long layovers, or getting used to annoying jetlags. A Kuwaiti air carrier announcing direct flights to Yerevan in the coming weeks, however, the journey is about to get even simpler. While Kuwait nationals still require visas to enter as part of Armenia's COVID-19 restrictions, the application is online and very easy to get within a few hours of applying.
As one of the few destinations still welcoming tourists right now, Armenia offers all the ingredients for a unique, safe, and memorable experience––and people are noticing.
Armenia Tourism Highlights:
Armenia is the up and coming tourism destination for the Gulf (particularly Kuwait)
Great culture to explore, offers:
Ecotourism Nature (mountains, snow, etc) – Health tourism – Gastro tourism – Digital nomadism.
Advantages:
Close to the Gulf – Same time-zone – Easy availability of visas – Sophistication at an affordable price, and soon Direct flights from Kuwait to Yerevan.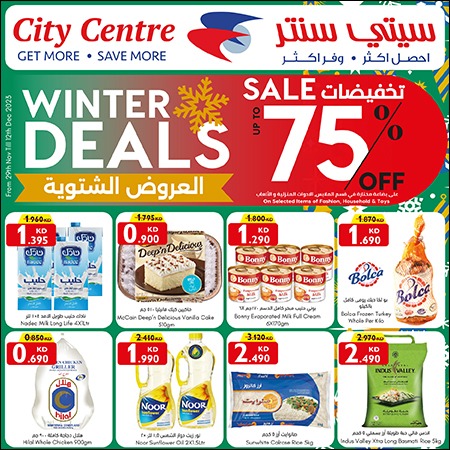 Read Today's News TODAY...

on our

Telegram Channel

click here to join and receive all the latest updates

t.me/thetimeskuwait