By Hermoine Macura-Noble
Special to The Times Kuwait
---
Women's reproductive health has always been a taboo subject across the Gulf, leaving many women to suffer from various conditions in silence. From endometriosis to fibroids, various woman-centric medical conditions remain overlooked or untreated due to the lack of awareness and medical support available to women.
This lack of awareness and access to the right medical treatment can lead to further illness and possibly the death of millions of women across the globe, according to a recent study on the 'Top 10 public health challenges to track in 2023' published in the Public Health Challenges journal. Addressing this challenge involves empowering women to openly discuss and seek medical assistance for their concerns at all stages of their lives, be it minor infections or other more serious issues which can lead to diseases like cancer, if left untreated.
"After giving birth to three children, I soon began to struggle with unexplained vaginal pain and dryness which led to severe anxiety and depression for me as I was no longer comfortable in my body or being intimate with my husband. When I would go to see a gynecologist, they would run tests and do a medical exam and find all my results were clear…they would send me away and say it was all in my head," shares Halima Ahmed.
Aiming to encourage and create a supportive environment for women's well-being, is Medical Director and Functional Gynecologist at King's College Hospital London-Dubai, Dr. Maria Karakoulaki. She has treated hundreds of women across the Middle East who seek her help for conditions they have been suffering with for days, months and for some, almost a lifetime.
Following her passion to deeply comprehend and research the hormonal changes in a woman's life, from childhood to menopause, Dr. Karakoulaki emphatically explains that the days of women suffering in silence are over. "There are many misconceptions women may have when it comes to treatment options… however the truth is there are many non-surgical or surgical procedures that can help to alleviate their problems so they can be pain-free and enjoy their life," she says.
There has been a growing recognition of the unique challenges faced by women, especially after childbirth, which also introduces a range of physical and emotional changes that require particular attention. Conditions such as postpartum vaginal dryness, weakened pelvic floor muscles, and tearing during delivery, are quite common concerns for many married women.
"Whether you have a vaginal delivery or a cesarean section, a woman's body goes through tremendous changes after childbirth. Muscles and supportive tissues in the pelvis get stretched to make space for the baby in the womb. The uterus, bladder, vagina, and rectum are not as supported as they used to be. The pelvic floor muscles are stressed and not that strong anymore. Furthermore, the vaginal wall, which also keeps the organs in the right position will be affected as well. The consequences of these changes can include urinary incontinence and painful intercourse because of the stressed vaginal wall and a loss of sensitivity," explains Dr. Karakoulaki.
Doctors say the hormonal changes during the post delivery period can also lead to severe vaginal dryness (especially during breastfeeding) and mood swings, due to the abrupt drop of estrogen after delivery. Other concerns include the tears after a vaginal delivery which can be the reason for painful intercourse or even stress caused by the aesthetic result after healing. Other concerns include perimenopause (the time close to menopause) and menopause which are phases in a woman's life when dramatic changes are happening.
"Hormonal fluctuations can have a tremendous impact on a woman's life. The vast majority of women struggle with symptoms like brain fog, memory lapses, mood swings, irritability, fatigue, insomnia, low libido and weight gain just to name a few. Hot flushes and night sweats are also common. Women in their late 40's or early 50's are usually mothers of young children, at the peak of their careers or caregivers to their parents… Struggling with these problems daily can be exhausting and devastating for many women," shares Dr. Karakoulaki.
When it comes to menopause, experts say that it is not only about the lack of hormones, but also about the aging process and how the lack of hormones affects aging. Management solutions include not only supplementing the missing hormones but also optimizing the woman's health for the best results.
"The safest and most beneficial hormones are body-identical or bio-identical. They are both hormones with exactly the same chemical structure as the hormones that your body used to produce and there are many benefits using them rather than the synthetic ones. The treatment with the body or bioidentical hormones is individualized as opposed to the synthetic Hormone Replacement Therapy, which is one pill, the same for all. Also, diet, exercise, sleep, stress management and supplements are also equally important which is why lifestyle medicine including vitamin injections, IV drips, personalized supplements and behavioral tools that take care of women's health in a holistic way are also important," explains Dr. Karakoulaki.
For some women like Sally Edwards, unexplained pain is something they have been struggling with for years. "I have struggled with vaginal pain since I was a child, and no doctor has been able to diagnose or address it. Sometimes it flares up just before my periods or when I am sleeping. It comes and goes without any reason and causes me immense stress and anxiety as no doctor has been able to tell me what's wrong."
Known as vaginismus, doctors advise women who suspect they have this condition to seek the guidance of medical professionals, including gynecologists and psychologists. A tailored treatment plan might include various treatments and counseling techniques.
"Vaginismus is a very common condition that affects women of all ages. Among all reproductive dysfunctions, Vaginismus is the one that can be treated in almost all cases. Every day, I see women suffering from vaginismus and I teach doctors all over the world how to treat it. We doctors must do it with great empathy and love, otherwise it's not going to work. My message to all women suffering from vaginismus, is to find a doctor who knows about vaginismus, treat your condition, and enjoy your life. It's possible," says Dr. Karakoulaki.
Experts agree that by breaking the silence, encouraging open dialogues, and providing access to comprehensive medical and emotional support, women can overcome many conditions they may have thought there was no cure for. In a world that champions women's rights and health, it's imperative that we leave no stone unturned in addressing issues that impact the lives of countless women around the globe.
"Please don't give up looking for solutions. Most of the problems women face can be treated and there is always something you can do about it. You just have to address your concerns with the right medical professionals and ask to be heard," concludes Dr. Karakoulaki.
---
By Hermoine Macura-Noble
The first Australian English speaking News Anchor in the Middle East. She is also the Author of Faces of the Middle East and Founder of US-based 501c3 charity – The House of Rest which helps to ease the suffering of victims of war. For more from our Contributing Editor, you can follow her on Instagram, here.
---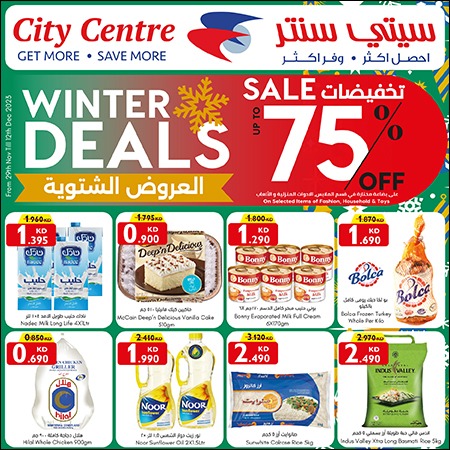 Read Today's News TODAY...

on our

Telegram Channel

click here to join and receive all the latest updates

t.me/thetimeskuwait