Kuwait's football community weighs pros and cons of hosting 16 additional matches of an expanded FIFA World Cup.
For years, Kuwait's football governing body battled to lift the third FIFA ban of its history, sparked in 2015 by government meddling in the running of the local football association.
Deprived of partaking in any international competition for more than 780 days, Kuwait's national teams and clubs were left crumbling before the ban was finally lifted in late 2017.But the damage was done. According to national team player Omar Al Hebaiter, the sanction caused several frustrated, talented players to quit professional football and the sport has struggled ever since.
However, a sense of hope now abounds in Kuwait following recent attempts to expand the 2022 World Cup."We might have the world's most prestigious sporting event at home and raise very high the Kuwaiti flag," Al Hebaiter said joyfully.
FIFA President Gianni Infantino held World Cup talks with Kuwait's Emir Sheikh Sabah Al-Ahmad Al-Sabah on April 14 in a bid to expand the tournament to 48 teams from 32.Sheikh Ahmad Al-Yousef Al-Sabah, president of the Kuwait Football Association, told Al Jazeera that "everybody hopes [for it to happen]… Infantino came two times, think about it".
Infrastructure issues
At Thamir Stadium, a recent match played for the Emir Cup entertained more than 300 heated supporters amid a sand storm pierced by violent lightning hitting the sky.Yet, in the grandstands, Al-Arabi SC fans voiced scepticism over the prospect of co-hosting a World Cup.
"Our pitches are hideous, our stadiums date back to the 1960s, and alcohol consumption or Israel's participation will never be accepted," said supporter Sami Al Saad.Indeed, by FIFA standards, Kuwait counts only two stadiums that could host international matches: the 60,000-seat Jaber Al Ahmad International Stadium and the 26,000-seat Sabah Al Salem Stadium, both of which require upgrades.
At the Kuwait Football Association (KFA), the matter of infrastructure is taken lightly. According to Al-Sabah, Kuwait has already set plans to refurbish stadiums in the coming years.
"When our emir says 'OK', he gives money," asserted former national team manager Fahad Awadh, who retired after the FIFA ban. However, Sylvia Schenk, member of the FIFA Human Rights Advisory Board, raised concerns over human rights as "time pressure is always adding to the risks".
In this respect, FIFA will hold talks with rights groups in the coming weeks. Beyond infrastructure, poor sporting performances stand out as a matter of concern. "Concede 10 goals per game is not my cup of tea," lamented Sa'ad Al Houti, a legendary Kuwaiti football midfielder who played in the 1982 World Cup.
Awadh suggested that Qatar won the 2019 AFC Asian Cup as a result of "20 years of hard work", which "Kuwait is yet to kick off". Indeed, the national team is still ranked the 156th football team in the world, between Mauritius and Tahiti.
FIFA mulls expanded 2022 World Cup
Following a decision to expand World Cups from 32 to 48 teams starting from 2026, FIFA studied the possibility of implementing it four years earlier. "Why shouldn't we try," questioned Infantino in January. Forecast additional revenue of 16 additional matches is estimated at $400m.
Simon Chadwick, professor of sports enterprise at the UK-based University of Salford, told Al Jazeera an extended contest gives Infantino "more to distribute to FIFA's membership – those who, ultimately, elect FIFA presidents".
Since having 48 teams in Qatar appears to be a difficult challenge, Kuwait could become the direct beneficiary of this unexpected turn of events.
Indeed, the country's neutrality in a Saudi-led blockade imposed against Qatar by some of its neighbours since June 2017 privileges the state to co-host the tournament. Oman, the second GCC country that has remained neutral in the crisis, has expressed its unreadiness to host World Cup matches.
Neighbouring Saudi Arabia, Bahrain, and the United Arab Emirates are unlikely to be nominated because of the economic blockade and sanctions they imposed on Qatar.
"We'll see by June whether it is possible or not. [It's] 50/50," Infantino declared. Chadwick said Infantino's frequent visits to the region are a "show of intent rather than clear evidence that a deal is in the offing".
Open to discussions
In Qatar, such an unexpected probable change in planning has been met with dismay. Former Spain midfielder Xavi Hernandez, who plays for Qatar's Al Sadd, claimed that a 48-team World Cup in Qatar " will not be good".
"It will be difficult to change now" as the Gulf country for years has prepared for 32 teams, he said.
The Supreme Committee for Delivery & Legacy – the Qatari entity responsible for overseeing infrastructure projects for the 2022 World Cup – told Al Jazeera it is open to discussing a potential expansion.
"It has always been our mission to ensure that this World Cup belongs to the entire Arab World," a Supreme Committee spokesperson said.
In spite of the land, sea and air blockade, Qatar's preparations to accommodate 32 teams have not slowed down and Lusail Stadium, the venue that will host the opening and final games, is about 90 percent complete.
Amid great uncertainty, many anxious observers await the final decision to be announced during the 69th FIFA Congress, scheduled for June 5 in Paris, France.
At the Kuwait Football Association, Sheikh Ahmad Al-Yousef Al-Sabah smiles slightly, excusing himself for not being allowed to comment.
"Qatar and FIFA's president hold the decision. Let's meet on June 5th," he said.
Source: Al Jazeera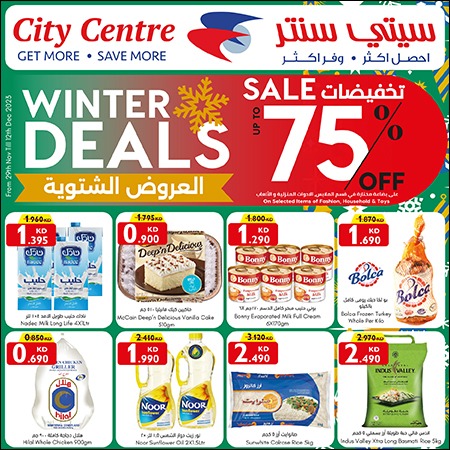 Read Today's News TODAY...

on our

Telegram Channel

click here to join and receive all the latest updates

t.me/thetimeskuwait