Ambassador H.E. Dr. Oleksandr Balanutsa
Over the past week, Ukraine has become the center of global attention. We are in the Gulf, although we are geographically far from Ukraine, the intertwining of interests and the complexity of the ongoing events makes it imperative that we discuss these events, which undoubtedly will affect us in the future.
The direct party in these events is Russia, which has direct and strong relations with the Gulf states. One of the most important of these interests is the multiple partnerships in the fields of energy and OPEC + led by Riyadh and Moscow.
On the other hand, the United States and the Western countries are the largest strategic, military and commercial ally of the Gulf states, and Ukraine itself has distinguished relations with a number of Middle Eastern countries, with which their cooperation constitutes a guarantee of vital and important food security.
In this context, Reconnaissance Research conducted an interview with the Ambassador of Ukraine to the State of Kuwait, His Excellency Dr. Oleksandr Balanutsa:
In light of what Ukraine is currently suffering from, what is your message to readers of this interview?
As the President of Ukraine V. Zelensky said, 'Life will definitely win over death; the world will defeat darkness'. But today, Russia is dangerous, it promotes aggression, exclusion, intolerance, and crimes against humanity. My message is, you can help Ukraine by stopping any type of cooperation with the Russian Federation. We all have the power to stop the bloodshed and war. Let's combine our efforts and end Russia's war on freedom, democratic values and the whole civilized world. For the sake of Ukraine, we are asking everyone for solidarity and support. We call to boycott the Russian state, until it completely withdraws from Ukraine and is held responsible for its crimes. All around the world, countries are supporting Ukraine by:
Suspending Russian participation in international events.
Boycotting events organized by Russian institutions as well as international foundations that are linked or funded by Putin's regime.
Removing representatives affiliated with the Russian state or Russian capital from supervisory and advisory boards of many organizations.
Refusing any donations, funding or sponsorship from Russian organizations, their proxies and affiliates.
Canceling any cooperation with Russians who openly support Putin's regime.
In size and sheer numbers, the Russian military has superiority. So what is Ukraine betting on?
We've heard so many tales about the 'invincible Russian army', but now the myth is dispelled. Around 9000 Russian personnel were killed and hundreds of enemy aircrafts, helicopters, vessels, vehicles were shot down. Russian prisoners of war are begging their relatives in Russia to protest against this military aggression. Some of them already refuse to follow orders to shoot civilians or civilian infrastructure in Ukraine.
Now we are witnessing unprecedented unity of the international community, standing with Ukraine. The pressure and sanctions of the entire civilized world has pushed Russia back to the Stone Age.
The Armed Forces of Ukraine, our brave warriors and volunteers, are paramount heroes, and they know that Ukraine's victory over evil is the only option to end this war.
What is your assessment on Kuwait's reaction towards Ukraine?
On 24 February 2022, I met Dr. Ahmed Nasser Al-Mohammed Al-Sabah, Minister of Foreign Affairs of Kuwait to deliver a message on the tense situation in Ukraine, caused by the foreign military invasion. In his turn, Kuwait's Foreign Minister expressed his rejection of the use of force, threats of force in relations between states, stressed the need to respect the independence and sovereignty of Ukraine, affirmed his full support for all international efforts aimed at de-escalation and settling international disputes by peaceful means.
On the first day of Russian full-scale invasion, Kuwait Ministry of Foreign Affairs published a statement, stressing the importance of adhering to the well-established principles of international law and the Charter of the United Nations that govern relations between states and are based on respecting the sovereignty and territorial integrity of states, the principles of good neighborliness and resolving disputes by peaceful means.
Kuwait is the only Gulf country which has agreed to be a co-sponsor of the Joint statement following a vote on a UN Security Council resolution on Russia's aggression toward Ukraine. Kuwait is among 141 UN Member States who have voted in favor of a Resolution A/RES/ES-11/1, deploring Russia's invasion of Ukraine, demanding a full withdrawal of Russian forces and a reversal of its decision to recognize the self-declared People's Republics of Donetsk and Luhansk.
We thank our Kuwaiti partners for their support and principled position that Kuwait has taken. We cannot stress enough in acknowledging the important role played by the Kuwaiti Foreign Minister, Sheikh Dr. Ahmed Nasser Al-Mohammed Al-Sabah, who under the wise leadership of His Highness the Amir and His Highness the Crown Prince, worked tirelessly to highlight the dangers of inaction during this crisis.
Russia has the right of veto, which makes the United Nations in a very weak position, so on whom does Ukraine depend?
The status of a permanent UNSC member grants Russia the right to veto the Council's decisions — the latest one of which has been to veto a resolution condemning Russia's invasion of Ukraine. But Ukraine believes that Russia's membership in the UN and UNSC is illegitimate.
Speaking at a UN Security Council meeting on 24 February, almost immediately after Russia's invasion of Ukraine, Serhiy Kyslytsia, Ukraine's permanent representative to the UN, raised an important question of how legally Russia has become a member of the UN Security Council instead of the USSR. This issue was largely ignored in the press amid the war that Russia has unleashed.
Anyhow, Russia always abuses its power to veto resolutions. But Russia cannot veto the voice of the international community, the Ukrainian people, their own people protesting this war in the streets. Russia cannot veto the UN Charter. Russia cannot, and will not, veto accountability.
All Ukrainians praise the approval by the UN GA with an unprecedented majority of votes of the resolution with a strong demand to Russia to immediately stop the treacherous attack on Ukraine. We are grateful to every state that voted in favor, choosing the right side of history.
On 3 March 2022, 38 countries from across the world made the largest ever referral to the International Criminal Court for Russia's invasion of Ukraine. It is crystal clear that Putin cannot commit these horrific acts with impunity.
Who is Ukraine betting on? And how much of that relies on the armed resistance if the occupation prolongs?
I'm sure, Ukrainian Armed Forces will never surrender, because they are defending the Motherland. Ukraine is a peaceful country, but everybody coming to our land to kill Ukrainians will be punished. We are already gathering evidence of Russian military crimes in Ukraine, one day we'll meet in the international court to force Russia to justice.
They must learn such words as 'contributions' and 'reparations' since they will have to pay to Ukraine for what they've done. The burden of shame and remorse will be very heavy – all Russians will hold responsibility for the decision of one person.
Our weapons now are rifles, fighter jets and machine guns. The weapons of the West are sanctions. And they are using it very smartly because if Ukraine falls today, tomorrow Putin's appetite will spread much further. Western nations are imposing increasingly severe sanctions on Russia.
Ukraine is now coordinating new sanctions on Russia for its aggression against Ukraine, as well as steps to close any loopholes and leave Russia no chance to bypass current and future sanctions. Tough economic consequences are already deeply felt by every Russian. They are cut off from world logistics chains, international business and finance systems, traveling, sport, culture etc. Yesterday Russians silently obeyed the orders of their political leadership, today it's their last chance to stop this madness and refuse to continue the war, tomorrow justice will prevail.
What will your position be as a citizen of Ukraine if a new pro-Russian government is installed in Ukraine?
We will never let this happen. Putin cannot kill the entire nation. We will fight as long as we live. Glory to Ukraine.
---

Interview was conducted by Reconnaissance Research
---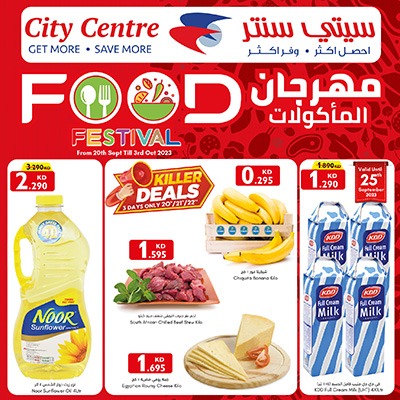 Read Today's News TODAY...

on our

Telegram Channel

click here to join and receive all the latest updates

t.me/thetimeskuwait