Former US president Donald Trump sexually abused magazine writer E. Jean Carroll in the 1990s and then defamed her by branding her a liar, jurors decided on Tuesday and awarded her $5 million in damages.
The former U.S. president, campaigning to retake the White House in 2024, will appeal, said his spokesman Steven Cheung. Trump will not have to pay so long as the case is on appeal.
Carroll, 79, testified during the civil trial that Trump, 76, raped her in a Bergdorf Goodman department store dressing room in Manhattan in either 1995 or 1996, then harmed her reputation by writing in an October 2022 post on his Truth Social platform that her claims were a "complete con job," "a hoax" and "a lie."
Carroll held hands with her lawyers as the verdict was read.
She left the courthouse with her lawyer Roberta Kaplan, smiling and wearing sunglasses, and entered a car without speaking to reporters.
The nine-member jury in Manhattan federal court awarded $5 million in compensatory and punitive damages. Although the finding of sexual abuse was enough to establish Trump's liability for battery, the jury did not find that he raped her.
The jury deliberated for just under three hours before rejecting Trump's denial that he assaulted Carroll. To find him liable, the jury of six men and three women was required to reach a unanimous verdict.
Trump was absent throughout the trial which began on April 25. In a post on his Truth Social platform, Trump called the verdict a "disgrace" and said, "I have absolutely no idea who this woman is."
President from 2017 to 2021, Trump is the front-runner in opinion polls for the Republican presidential nomination and has shown an uncanny ability to weather controversies that might sink other politicians.
It seems unlikely in America's polarized political climate that the civil verdict will have an impact on Trump's core supporters, who view his legal woes as part of a concerted effort by opponents to undermine him.
"The folks that are anti-Trump are going to remain that way, the core pro-Trump voters are not going to change, and the ambivalent ones I just don't think are going to be moved by this type of thing," said Charlie Gerow, a Republican strategist in Pennsylvania.
Any negative impact is likely to be small and limited to suburban women and moderate Republicans, Gerow said.
Trump has cited the Carroll trial in campaign fundraising emails as evidence of what he portrays as a Democratic plot to damage him politically.
His poll numbers improved after he was charged in New York in March with falsifying business records over a hush money payment to a porn star before his victory in the 2016 presidential election.
That indictment, filed in New York state court, made him the first U.S. president past or present to be criminally charged. Trump has pleaded not guilty and said the charges are politically motivated.
Lis Smith, a Democratic strategist, said it remained to be seen whether the verdict in Carroll's case would make Trump "unpalatable" to Republican voters beyond his base, prompting them to coalesce around another candidate.
Jurors were tasked with deciding whether Trump raped, sexually abused or forcibly touched Carroll, any one of which would satisfy her claim of battery. They were separately asked if Trump defamed Carroll.
Because this was a civil case, Trump faces no criminal consequences and, as such, there was never a threat of prison.
Trump's legal team opted not to present a defense, gambling that jurors would find that Carroll had failed to make a persuasive case.
Trump had said Carroll, a former Elle magazine columnist and a registered Democrat, made up the allegations to try to increase sales of her 2019 memoir and to hurt him politically.
The trial featured testimony from two women who said Trump sexually assaulted them decades ago.
Former People magazine reporter Natasha Stoynoff told jurors that Trump cornered her at his Mar-a-Lago club in Florida in 2005 and forcibly kissed her for a "few minutes" until a butler interrupted the alleged assault. Another woman, Jessica Leeds, testified that Trump kissed her, groped her and put his hand up her skirt on a flight in 1979.
Jurors also heard excerpts from a 2005 "Access Hollywood" video in which Trump says women let him "grab 'em by the pussy."
"Historically, that's true, with stars … if you look over the last million years," Trump said in an October 2022 video deposition played in court. He has repeatedly denied allegations of sexual misconduct.
Kaplan, Carroll's lawyer, told jurors during closing arguments on Monday that the 2005 video was proof that Trump had assaulted Carroll and other women.
JURORS ANONYMOUS AT JUDGE'S REQUEST
The federal trial, presided over by U.S. District Judge Lewis Kaplan, who is not related to Carroll's lawyer, began on April 25. Citing the uniqueness of a civil case against a former president, the judge decided that the names, addresses and places of employment of the jurors would be kept secret.
Carroll testified that she bumped into Trump at Bergdorf's while he was shopping for a gift for another woman. Carroll said she agreed to help Trump pick out a gift and the two looked at lingerie before he coaxed her into a dressing room, slammed her head into a wall and raped her. Carroll testified she could not remember the precise date or year the alleged rape occurred.
Carroll faced questions from Trump's legal team attacking the plausibility of her account including why she had never reported the matter to police or screamed during the alleged incident.
Two of Carroll's friends said that she told them about the alleged rape at the time but swore them to secrecy because she feared that Trump would use his fame and wealth to retaliate against her if she came forward.
Carroll told jurors she decided to break her silence in 2017 after rape allegations against Hollywood producer Harvey Weinstein prompted scores of women to come forward with accounts of sexual violence by powerful men. She went public with her account while Trump was still president.
She said Trump's public denials wrecked her career and instigated a campaign of vicious online harassment by his supporters including various threatening messages and social media posts.
While Trump did not testify at the trial, a video clip from the October 2022 deposition showed him mistaking Carroll for one of his former wives in a black-and-white photo among several people at an event.
"It's Marla," Trump said in the deposition, referring to his second wife Marla Maples. Previously Trump had said he could not have raped Carroll because she was "not my type."
Source: Reuters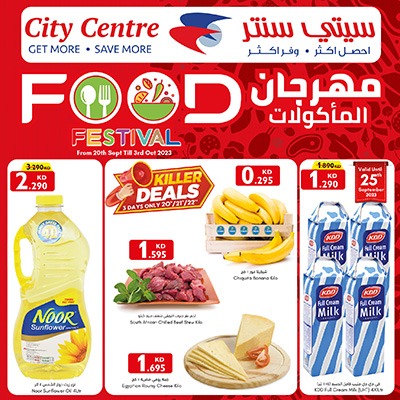 Read Today's News TODAY...

on our

Telegram Channel

click here to join and receive all the latest updates

t.me/thetimeskuwait