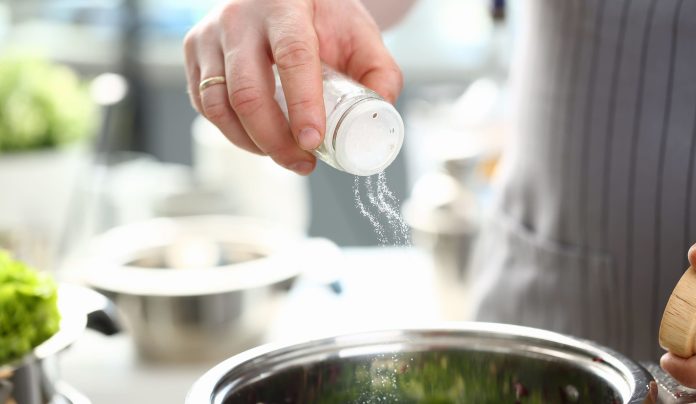 An estimated 1.28 billion adults aged 30-79 years worldwide have hypertension — a  primary risk factor for cardiovascular disease, and which significantly increases risk of brain, kidney and other diseases. According to the World Health Organization (WHO), hypertension is the leading global cause of premature death.
Blood pressure is measured in mmHg by two numbers that are usually written one above the other. The number on top is termed systolic and represents the pressure in blood vessels when the heart contracts or beats. The number written below is known as diastolic and represents the pressure in the vessels when the heart rests between beats.
Hypertension is diagnosed if the measurement, taken over two separate days, shows the systolic blood pressure reading to be 140 mmHg or higher on both days; and/or the diastolic blood pressure readings on both days is 90 mmHg or higher.
Blood pressure lowering drugs are the usual medical treatment for hypertension. It is possible to delay the need for hypertension drugs, or complement the effect of these drugs, by maintaining a healthy lifestyle that includes regular exercise and following a healthy nutritious diet low in saturated fat and salt. While people are known to lower their saturated fat intake, sticking to a low-salt diet has been more difficult.
One of the main reasons for not adhering to lower salt intake is that people do not like the taste of low salt foods. A new study by researchers at the University of Kentucky in the United States shows that it is possible to change taste perceptions in people that allow them to adjust to food with less salt.
Our taste adaptation intervention lowers salt intake and increases enjoyment of a sodium restricted diet in patients with hypertension, said the research team behind the 'Sodium Watchers Program — Hypertension' (SWaP-HTN) for gradual taste adaptation to low salt food.
The study examined the program's short-term effects on sodium intake, blood pressure, preference for salty food, and enjoyment of a sodium restricted diet. A total of 29 adults with hypertension were randomly assigned to the intervention or usual care in a 2:1 ratio. Participants in the usual care group received routine medical and nursing care for hypertension including advice to follow a sodium restricted diet and take prescribed medications. The average age of participants was 63 years and 55 percent were men.
The intervention group received 16 weeks of education and follow-up with a study nurse via video call on a computer tablet. Sessions were held weekly for six weeks, then every two weeks for 10 weeks. The program was individualized to each patient's barriers and weekly goals and included salt added at the table, salt used during cooking, grocery shopping, and eating in restaurants. Participants received an electronic device that detects salt content to enable them to identify and avoid high salt food.
Using the electronic device the participants could test the salt content of restaurant meals and ask the chef to reduce or eliminate salt on their next visit. They also used it at home to lower the salt content in their own cooking. Some people automatically added salt at the table before tasting the food so we asked participants to count the number of 'shakes' of the salt-shaker and to set goals for reducing it.
At baseline and 16 weeks, all participants provided a 24-hour urine sample to assess sodium intake and had their blood pressure measured. In addition, preference for salty food and enjoyment of a salt restricted diet were assessed on a 10-point scale. The researchers then compared changes from baseline to study completion date between the groups.
The study found that the intervention led to a significant reduction in sodium intake and increased enjoyment of a salt restricted diet. Most participants in this group also ended up removing the salt shaker from their table within three weeks. The study also found a trend of decreasing mean systolic blood pressure in the intervention group, from 143.4 to 133.9 mmHg. Though this fall in pressure was appreciable, it was not considered statistically significant because of the small number of participants.
In the intervention group, sodium intake dropped by 1,158 mg per day, which was a 30 percent reduction from baseline, while the control group increased daily intake by 500 mg. Enjoyment of a low salt diet increased in the intervention group, from 4.8 to 6.5 on a 10-point scale, although patients still preferred salty food.
The research study concluded on the note that there was  a strong indication that people can learn to retrain their taste buds to enjoy low sodium food and gradually reduce the amount of salt they eat. The gradual taste adaptation program has the potential to control blood pressure but needs to be tested in a larger trial with longer follow up, before being recommended as a possible intervention to help lower hypertension in patients.
Read Today's News TODAY...

on our

Telegram Channel

click here to join and receive all the latest updates

t.me/thetimeskuwait