BY HERMOINE MACURA-NOBLE
SPECIAL TO THE TIMES KUWAIT
---
As the movement towards supporting and delighting in local fashion designers gains momentum, many women are returning to their roots by selecting the latest collections by regional designers based in and around the Middle East. 
From beautiful flowing pieces to fine jewelry and accessories, shopping online across the UAE, Kuwait and KSA has never been easier. Fashion aficionado and lead designer behind Lebanese fashion label, Paloma Mady Design explains. "Designers from our region are artists inspired by their own cultures….we understand women's needs and are finding original ways to cater for them by using innovative cuts, textiles and colors…Moreover the availability of products at a close proximity is a factor encouraging women to buy local, following the global pandemic."
Redefining the approach to how women express themselves through fashion, these emerging designers collections feature unique fabrics combined with gorgeous accents, all of which are translated onto silhouettes that define the most sought after looks for the transitional season. Here are our top ten designer picks from across the Middle East.
1)BAMBAH
Bambah started its journey as a vintage clothing boutique in the heart of Dubai, until Egyptian founder and designer, Maha Abdul Rasheed, realized the demand for elegant, feminine pieces inspired by the 50's and created her own collection to meet the demand. Structure, big bold prints and femininity are now the essence of Bambah. Stylish silhouettes mark the intersection of conservative fit and modern flair, elevating the fashion quotient of its all-inclusive clientele-base. www.bambah.com 
2) LEEM
This charming collection ushers in the likes of multifunctional coats, tailored blazers, free-flowing dresses and skirts with ambiguous layers, all distinguished by their sleek structure and elegant lines. Organically shaped metal accents and stone studding adorn the shoulders and necklines of maxi dresses whilst light and delicate eyelets can be found accentuated throughout the collection on trousers, skirts and belts. The palette is a sleek arrangement of block colours. Tarnished gold, black, bronze, ivory cream, pewter grey, blush, and brown, all of which flow beautifully throughout the collection in different variations. True to the brand's signature aesthetic, the new collection is defined by a pared-back look and feel, serving as the canvas for interpretations of circles, squares and decorative details.
 3)QASIMI
Presenting the first, exclusive womenswear capsule collection within the Love Local pop-up, the vision of UAE-born founder Khalid Qasimi lives on through the social and cultural undertones of Qasimi's interesting prints, color blocking and Arabic slogans as Khalid's twin sister takes the helm as creative designer behind the brand. The result is minimal designs with a streetwear-inflected twist. The Qasimi collection is set to launch in-store and online by mid-October. www.qasimi.com
4) MADIYAH AL SHARQI
Al Sharqi's collections embody an everyday luxury through bold silhouettes and delicate, opulent fabrics. Epitomized by a whimsical but contemporary aesthetic, this Middle Eastern designer now has a global presence and significant international acclaim since founding the label in 2012. Al Sharqi has earned a loyal modest fashion following globally and continues to expand steadily across the Middle East to meet customer demand. www.madiyahalsharqi.com
5) BOUGUESSA 
Dubai-based fashion designer Faiza Bouguessa offers a minimalist, clean cut approach to ready-to-wear. Founded in 2014, Faiza aims to inspire confidence through her collections for strong, sophisticated women. With a huge local following, her collections are known for flying off the shelves. www.bouguessa.com
 6) SERRB
The spirit of Serrb lies in its selection of exceptional and exquisite fabrics. Embracing the elegance and power of every woman, the Emirati sisters and founders, Budoor, Noor and Sarah Al Khaja bring a tailored touch to an array of abayas, kaftans, capes and dresses. www.serrb.com
7) BAZZA ALZOUMAN 
Kuwaiti designer Bazza Alzouman launched her eponymous eveningwear label in 2014 in Kuwait. Aspiring to bridge the gap between evening ready-to-wear and couture, she adopts advanced construction techniques into the creation of each piece. Her collections have been a hit across the GCC. 
 8) OKHTEIN 
In a fast-paced world where fashion is ever-changing, Egyptian design duo siblings Aya and Mounaz Abdelraouf designed statement handbags utilizing the finest materials to last in any wardrobe. Some of their Summer faves include statement sunglasses, not to be missed. Okhtein – appropriately translating as 'sisters' in Arabic – redefines the idea of luxury. www.mr.okhtein.com
 9) L'AFSHAR
Dubai-based founder Lilian Afshar considers her contemporary designs to be equal parts architecture and art. The Dubai-based handbag brand has gained popularity for its box silhouettes and use of unexpected textures, patterns and materials, making them the perfect way to accessorize modern evening outfits. www.lafshar.com
 10) PALMAIA 
It's no wonder that Lebanese designer, Paloma Mady is often mistaken as a model rather than the creative designer behind her funky and unique brand – Palmaia. Her natural beauty is as disarming as her stunning creations. With an eye for detail, Mady whimsically creates colourful, playful and feminine show stopping collections that have now gained a cult following among the GCC elite who eagerly wait for seasonal collections. From sequined bomber jackets to etheral abayas – the brand offers a young and fresh outlook to stylish designer clothes which are affordable and available online for women who want to express their individuality. Mady is definitely one to watch. www.palmaia.com
---
By Hermoine Macura-Noble
The first Australian English speaking News Anchor in the Middle East. She is also the Author of Faces of the Middle East  and Founder of US-based 501c3 charity – The House of Rest which helps to ease the suffering of victims of war. For more from our Contributing Editor, you can follow her on Instagram, here.
---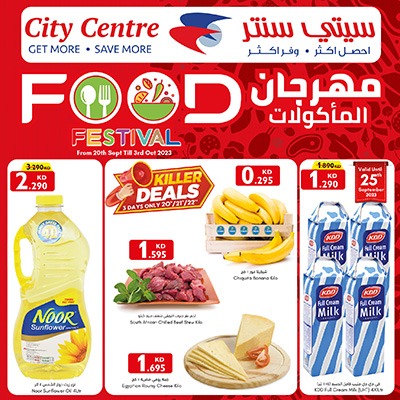 Read Today's News TODAY...

on our

Telegram Channel

click here to join and receive all the latest updates

t.me/thetimeskuwait