Staff Report
---
The Royale Hayat Hospital provided the backdrop for an empowering talk on women's empowerment and gender equality, by two prominent visiting Indian women dignitaries on 27 May. The exclusive gathering at the event included several diplomats, as well as professionals and activists from diverse fields.
The talk by Dr. Fauzia Khan, a member of parliament from India and a leading women's issue activist, and Priyadharshni Rahul, a practicing supreme court lawyer and a young Indian women's leader, set the tone for a very intense and interactive discussion on issues currently faced by women everywhere.
The high-powered attendance saw Ambassadors of Canada, Indonesia and India and the Charge d'Affaires of Guyana, as well as members from diplomatic missions of France, Palestine, India, and the International Red Cross, engaging in the discussion and exchanging very interesting viewpoints on the subject.
Organized by The Times Kuwait and Royale Hayat Hospital, the event, had a very focused group of impressive and determined women meet and interact in sharing impactful ideas, knowledge and experiences on the rights of women to determine their choices and opportunities, as well as to positively influence the direction of social change.
Dr. Fauzia Khan in her address spoke largely on empowerment issues facing women, and how education could be a great enabler in helping women overcome some of the obstacles that hinder their full development. Her brief but motivational message also provided the audience with some very interesting experiences from her illustrious career. Dr. Khan has been a role model for women in India with a political background spanning over two decades; she is a dynamic leader who is committed to promoting gender-equality, education, and social justice.
Adding to the thoughts expressed by Dr. Khan, the next speaker, Mrs. Rahul went beyond just women's empowerment and elaborated on determination and a sense of self-worth that lead to women's success. Pointing to her own career as an example, she urged women to rise above and face challenges head on. Mrs Rahul's advice to the gathering was not to fall for symbolic gestures such as celebrating an annual International Women's Day or others, which do not help to really tackle the root of gender inequality and disempowerment of women.
Mrs Rahul, who is also the Editor of PreSense, an ezine periodic publication, is currently the Chairman of Sansad Ratna Awards Committee, which honors top performing members of the Indian parliament. As the Founder President of Next Gen Political Leaders (NGPL) she brings together young leaders from all political parties in a bid to develop competitive leadership qualities in politics.
Speaking on the occasion, Ambassador of Indonesia, H.E. Lena Maryana, narrated the experience of Indonesian women and their participation in society. She briefed the audience with some of her own contributions to women's empowerment. For her part, the Ambassador of Canada H.E. Aliya Mawani, who is active in promoting women's issues, spoke about gender-equality and participation. She pointed out that a lot still has to be done to achieve a balance between genders, but though things were slow to move forward, they were going in the right direction.
The Charge d'Affaires of Guyana, Neera Dukhi, agreed with the various opinions put forward by speakers during the deliberations, and elaborated on her own experiences on gender issues. In her message on the occasion, Chrystelle Schaegis, the cooperation attache from the French Embassy, spoke on women in diplomacy and how her country was achieving a balance like Canada in women diplomats. She also shared some interesting experiences with the guests.
In her remarks to the gathering, Rima Al Khaldi, vice president of International Women's Group (IWG), and spouse of the Palestinian ambassador, spoke about the effective and liberated role of Palestinian women, and their immense contribution to the Palestinian cause, which was nothing short of heroic.
For her part, Vandana Swaika, spouse of the Indian Ambassador, shared her thoughts and pointed out the sacrifices that women make in their careers and their life, which sometimes impede their own growth as individuals.
Kate Roux, Head of Communications at the International Committee for Red Cross, also expressed her own experiences on women issues and how different countries implemented them. Expressing his opinion on the discussions, Ambassador of India H.E. Dr. Adarsh Swaika felt that a change of mindset in women empowerment was among some of the important and necessary changes that might help in gender equality.
The program was impressively moderated by Nita Bhatkar Chogle, who ably rotated the conversations and allowed all to participate in the lively discussions. The guests were exposed to some very impressive arguments from the speakers with rich exchanges of thoughts, ideas, opinions and experiences. The interesting and interactive session, as well as the views expressed were appreciated for their diverse and profound thoughts, by the guests. The shared personal experiences and frank opinions expressed in a free and constructive atmosphere, made the event all the more effective and meaningful, with the guests remaining engrossed in some of the real life issues on empowerment discussed during the talks.
In concluding remarks, Managing Editor of The Times Kuwait, Reaven D'Souza, hoped that the forum provided an effective platform for sharing of ideas, thoughts and experiences, as well as in creating an impactful exchange. He thanked all the partners, supporters and participants, especially the Royale Hayat Hospital, who joined hands to make the event a truly memorable one.
Guests were treated to an entertaining and mesmerizing after-event performance by renowned illusionist Chirag Jethwaney. His mentalism and illusions had the guests in awe as he unwrapped and unveiled some amazing secrets and tricks to everyone's surprise.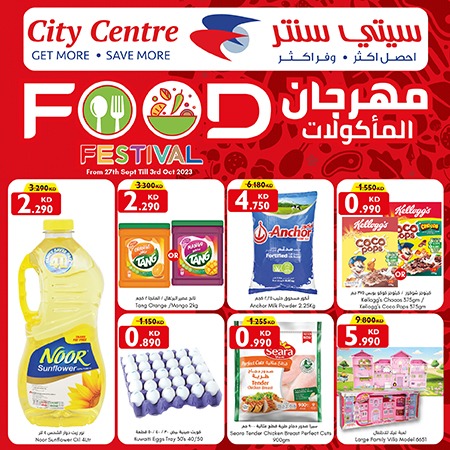 Read Today's News TODAY...

on our

Telegram Channel

click here to join and receive all the latest updates

t.me/thetimeskuwait