Healthy, clear skin with minimal makeup is now the ultimate external expression. It's also the reason consumers are choosing to become more educated about what they are putting on their skin. Checking labels for ingredients and product transparency is the new norm when it comes to skincare which has led us all to search far and wide for 'clean beauty' – a term used to refer to products that use no pesticides and feature ingredients that were grown organically.
Buying the perfect skincare will never be a waste of money which is why it's important to establish a solid skincare foundation including a cleanser moisturizer, and sunscreen. "When your skin looks and feels healthy, you instantly start glowing, and your skin texture will naturally improve in clarity. The better your skin looks, the less makeup you'll need to correct imperfections," explains Makeup Artist & Beauty Entrepreneur, Zareen Shah.
Good skincare takes effort even for celebrities like Rihanna who are known to have naturally amazing skin. Apparently as a teen, she was overwhelmed by all of the skincare options out there and even tried a product that discolored her skin. Ultimately, after years of exposure to so many skincare solutions, Rihanna dreamed of creating a skincare line that was clean, simple, effective and for all people. "Fenty Skin is everything I wish I had back then," she says. "I wanted it to feel approachable, easy, and to take the pressure off choosing a routine, so I created one for everyone."
Ingredients that work with your skin are also important as the scientific breakthroughs that are behind them. Developed by a world-leading expert in stem cell research, Professor Augustinus Bader has spent 30 years unlocking the body's innate processes to self-heal and uncovered how to reawaken cells that go dormant over time due to aging or trauma. Professor Bader's mission started with the intention to help burn victims, particularly children with traumatic injuries.
In 2008, he formulated a groundbreaking wound gel that heals even third-degree burns without surgery or skin grafts. It works by carrying a set of healing signals to the site of the wound or burn, triggering the damaged skin cells and facilitating perfect healing. Augustinus Bader Skincare was born out of this breakthrough. All three creams by the brand contain patented TFC8® (Trigger Factor Complex) technology, which supports the skin's natural processes, leaving all skin types – mature, dry, oily, or sensitive – looking restored and regenerated. TFC8® is comprised of natural amino acids, high-grade vitamins and synthesized molecules naturally found in skin. It guides key nutrients and powerful natural ingredients to the skin cells, creating an optimal environment for the body's innate processes of repair and renewal.
Another favorite ingredient that yields results is Salicylic Acid – which is a must-have skincare ingredient to tackle blemish-prone skin.  UK based indie beauty and skincare brand, NIP+FAB features masks, serums and cleaners, that claim to unclog pores, increase cell renewal and to keep skin glowing throughout the day. Powered by blemish-fighting salicylic acid, sebum-reducing lotus flower and the hydration hero, hyaluronic acid, this range offers a natural and effective exfoliation that lifts away dirt and locks in hydration. "It's very easy for skin to get congested in the heat…. Your exfoliation processes should include a mixture of physical exfoliation such as scrubs and chemical exfoliation as well," adds Shah.
NIP+FAB also features Day Pads which are infused with salicylic acid, Egyptian & Asian Lotus flowers and Aloe Vera to reduce redness, calm skin & provide hydration. The Night Pads are formulated with potent Salicylic acid and a protective skin complex to support the healing process and speed up skin recovery time.
Allowing your skin to breathe means also opting for tinted sunscreens, tinted moisturizers or tinted foundations and using your concealer only where you need to such as your under-eye area, pigmentation spots or areas that require more uniformity. "I call this technique pin-point concealing…You target only the areas that need coverage. The heat, sweat, humidity, all of these can aggravate your skin and even trigger acne. Keep it simple for yourself and avoid caking your skin with an overload of products during the warmer months," explains Shah.
And last but not least, the digital age means more high-tech beauty tools. The skincare industry is becoming more tech driven, with demand surging for tech powered beauty products that are effective and personalized. Skin tech devices that deliver fresh and individualized skincare have become extremely popular. Among the latest creations is Romy Paris's at-home skincare personalization devices as well as Led therapy treatments, which work wonders on acne prone skin.
---
By Hermoine Macura-Noble
The first Australian English speaking News Anchor in the Middle East. She is also the Author of Faces of the Middle East  and Founder of US-based 501c3 charity – The House of Rest which helps to ease the suffering of victims of war. For more from our Contributing Editor, you can follow her on Instagram, here.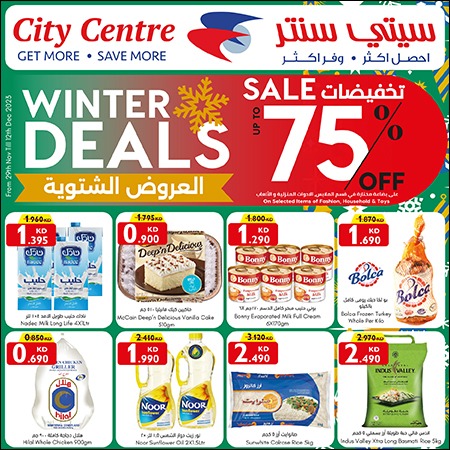 Read Today's News TODAY...

on our

Telegram Channel

click here to join and receive all the latest updates

t.me/thetimeskuwait