THE TIMES KUWAIT REPORT
---
One can never go wrong when visiting Sharm El Sheikh, the beautiful coastal city located on the southern tip of Sinai Peninsula in Egypt. Known for its crystal-clear waters, sandy beaches, and incredible diving opportunities, the amazing beauty is evident as soon as one lands in this city, just two hours by air from Kuwait.
With the addition of Sharm El Sheikh to its increasing number of destinations served by direct flights, Jazeera Airways now provides travelers with an opportunity to visit, experience and enjoy this truly world class holiday destination of relaxation, calm and hospitality. Jazeera's route expansion is part of its policy to serve Kuwait residents with more direct travel destinations, cutting transit time and making the whole experience comfortable, convenient and memorable.
So then Sharm is but an obvious choice for the travel obsessed Kuwaiti resident, who is constantly looking to explore and enjoy new destinations that appeal to their adventurous spirit of travel. Our stay at the Rixos Resort in Sharm, one of the lavish gems, was truly a memorable and unforgettable vacation experience of luxury and comfort that took relaxation to the next level of tranquility.
Managing Director of Rixos Hotels Egypt, Erkan Yildirim, told the visiting media delegation "We aim to spread Rixos global luxury concept as a destination by driving more tourists to explore and enjoy the majestic country of Egypt."
Rixos Hotels Egypt leaves no stone unturned with Rixos Premium Seagate, which provides a memorable escapade for the whole family. Making the visit even more exciting is the Rixy Kids Club for the little ones to socialize and engage in, or the Rixos Aquapark boasting a 34,000 meter-square water haven of prolific slides and endless activities.
The beautiful resort has something for everyone and literally for all age groups and experiences. Adrenaline junkies can take advantage of the Exclusive Sports Club featuring a variety of activities to join and sports to try out. With well-equipped amenities and facilities to utilize, there is no time to slack around and miss a fun-filled staycation.
Either way one can escape the stress of life and take the load off at the award-winning Anjana Spa. The spa offers the ultimate relaxation and rejuvenation from a menu of massages, treatments, and pampering therapies that allow you to leave the property with utmost satisfaction.
The adjoining Rixos Sharm El Sheikh which also serves as Adults Only +18, across the elegantly appointed rooms, one can indulge their time with the breathtaking views of the sea or the overlooking sceneries of the entire property with the garden or pool vista.
A special place to party and endless entertainment await the grown-up guests at Rixos Sharm El Sheikh with the signature of festivities from blowouts at the fine sands of the beach, wet bashes at the pool, monotone fete on the sunset party, a bright celebration of colors, and the lively beats at the DJ party.
There is also a wide range of diverse gastronomic experiences available throughout the day. The restaurants spread all over the Rixos property serve some mouth watering cuisines that are world class and offer a variety far exceeding the expectations of guests.
Golf Villas Sharm El Sheikh By Rixos offers an exclusive All-Inclusive experience. The villa has its own gated entrance, private garden and swimming pool, a tranquil terrace, and a host of perks available only to guests of Golf Villas Sharm El Sheikh By Rixos. A stay at Golf Villas offers more than perfect accommodation, where delicious food, premium service, a luxurious buffet restaurant, and one-of-a-kind privileges at Rixos Hotels Sharm El Sheikh await your best vacation experience.
The serene, calm and crystal clear waters of Sharm has made it well known around the world for its amazing diving opportunities. The city is home to some of the best diving spots in the Red Sea, and visitors can explore a variety of underwater wonders such as coral reefs, colorful fish, and shipwrecks. One should not miss the incredible beauty of the underwater in Sharm that one needs to see and enjoy as the experience will remain embedded in one's memory long after the visit.
Among the main attractions in Sharm El Sheikh are its coral reefs. They are home to a diverse array of marine life, including hundreds of species of fish, turtles, dolphins, and even sharks. Divers and snorkelers flock to Sharm El Sheikh to explore the vibrant underwater world. The city also has many reputable diving schools and centers, making it the perfect spot for both experienced and novice divers.
Aside from diving, Sharm El Sheikh also offers many other activities and attractions. You could take a camel ride through the desert, go on a quad biking adventure, or even take a hot air balloon ride.
For those interested in history and culture, Sharm El Sheikh also has some interesting sites to visit. The city is home to the Sinai Desert, which is believed to be the site where Moses received the Ten Commandments. There are also several monasteries and churches in the vicinity.
Whether a short get-away or a relaxed vacation, Sharm offers an ultimate retreat that can make people fall in love with this destination and want to visit the place more than once.
---
Jazeera Airways' expanding network and increasing convenience
---
Jazeera Airways has expanded its flight network to include Egypt as one of its key destinations. With the launch of its inaugural flight to Sphinx International Airport recently, Jazeera Airways now serves a total of seven destinations in the country. This extensive coverage enables the airline to connect travelers to various regions in Egypt, spanning the north, south, east, and west.
By offering flights to Cairo International Airport, Sphinx International Airport, Sohag, Assiut, Luxor, Burj Al Arab in Alexandria, and Sharm El Sheikh, Jazeera Airways is rising to meet the growing demand for air travel within Egypt. The airline will operate four flights per week to Sphinx Airport, catering to passengers heading to Greater Cairo. Additionally, it will serve the governorates of Fayoum, Beni Suef, and the northern parts of Upper Egypt.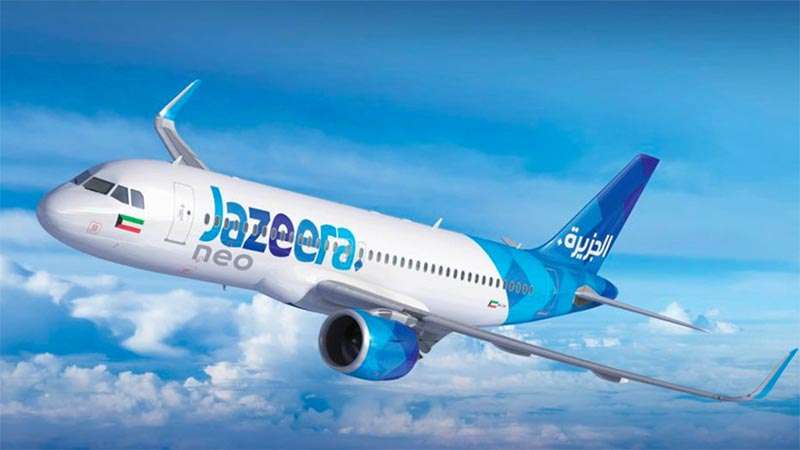 The strategic location of Sphinx International Airport, only one hour away from downtown Cairo and two hours away from Cairo International Airport, allows Jazeera Airways to efficiently serve these areas. This development signifies a departure from Cairo Airport's previous sole responsibility for serving these regions. By increasing its flights and expanding its destinations, Jazeera Airways aims to provide convenient travel options for passengers seeking to explore different parts of Egypt.
Through its commitment to connectivity and customer satisfaction, Jazeera Airways continues to enhance its flight offerings and extend its reach to meet the diverse travel needs of its passengers. Three weekly connecting flights to Sharm El-Sheikh gives passengers an opportunity to visit this charming destination throughout the year with superb connectivity and convenience.
Jazeera Airways operates its flights from the T5 terminal at Kuwait International Airport, offering passengers a seamless and hassle-free travel experience. The airline is committed to providing a range of services that streamline the travel process and ensure passenger convenience. With a focus on customer satisfaction, Jazeera Airways aims to make every journey smooth and enjoyable for its passengers.
---
BTB Tours, making the difference in travel experience
---
Crafting the best holiday experience is never easy and choosing the right tour package company is always a bit difficult from the many options available. With BTB Tours, a team of passionate travel enthusiasts, the challenge of meeting client expectations never fails. Their personal touch, market knowledge and most of all staff dedication is always a winner.
Working with local guides and experts BTB has offices in seven countries while working with tour operators in more than 30 countries. BTB offers tailor made holiday experiences setting higher quality standards and constantly innovating to ensure development of the tourism industry.
Arranging unique experiences with the highest standards of personalized service for high-net-worth travelers, BTB services stand out for constantly and consistently delivering to clients satisfaction year after year. "We deliver the best results with the highest levels of satisfaction.The dedication we provide comes from our hearts," says Salih Gozcu, the founder of BTB.
---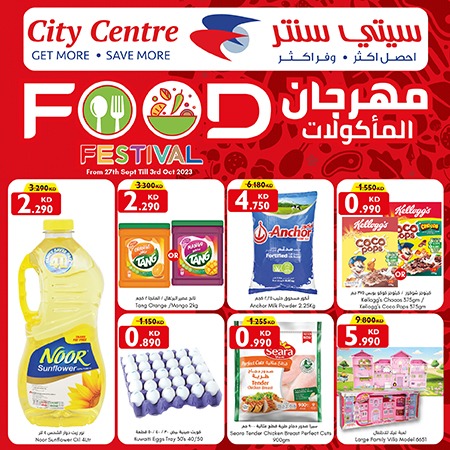 Read Today's News TODAY...

on our

Telegram Channel

click here to join and receive all the latest updates

t.me/thetimeskuwait