Retired Indian Ambassador T P Sreenivasan
Gone are the days when only Ambassadors or senior diplomats could initiate dialogues between two nations or swing an agreement, thanks to modern-day communication system which has made the world a global village. Now the heads of states do not rely only on a via medium but can speak easily to each other on critical issues directly, said noted diplomat and former ambassador of India T P Sreenivasan. Even the high-level visits between countries are many a time planned at the top level and diplomats role is minimal.
Ambassador Sreenivasan on a tour to Kuwait spoke to The Times in an exclusive and candid chat about the changing world of diplomacy and specifically the new role of Indian diplomats.
"This sea change in the world of diplomacy came in the backdrop of the communication and transportation revolution witnessed in recent decades Information is now already available at the head office making ambassadors merely follow instructions unlike earlier when they could play the diplomatic cards,' Ambassador Sreenivasan said.
As such, it has changed and limited the role of diplomats considerably from plenipotentiary to the one of representation he pointed out. However, he added that diplomats role has changed and they have to communicate information and messages including their interpretation of policy.
"At different levels diplomats have different roles to play, and apart from political and cultural work Indian diplomats today have to undergo a commercial posting before becoming ambassador's, unlike in the past. Commerce has now begun to play an important role in diplomacy and ambassadors are expected to promote exports, technology cooperation, promote investments and also look into the welfare affairs of Indians as well."
What Ambassador Sreenivasan articulated was evident as oil diplomacy an important segment that was shifted to the Petroleum Ministry from Indian mission during Minister Mani Shankar Aiyyar tenure when Talmiz Ahmad former Indian Ambassador to Saudi was given the charge. A former Permanent Representative of India to the United Nations, Ambassador Sreenivasan has served in the Indian Foreign Service for 37 years.
His did postings as Deputy Chief of Mission in the Embassy of India, Washington, (1997- 2000) High Commissioner of India to Kenya in Nairobi, (1995-1997) Ambassador and Deputy Permanent Representative of India to the United Nations, New York. (1992-1995) and Ambassador to Fiji and 8 other South Pacific Island States (1986-1989). He has also served in New Delhi, Tokyo, Thimphu, New York and Yangon. He rose to the highest level in the Indian Foreign Service in 2001 and retired in 2004. Speaking with a tinge of nostalgia, Ambassador Sreenivasan recalled that foreign policy towards Indians living abroad dramatically changed during the time of Rajiv Gandhi, former prime minister of India. Gandhi looked for support from Indians living abroad and wanted to engage with them.
"It was absolutely a new dimension and since then looking after Indian problems has become an integral part in the life of an Indian diplomat. This is a new sentiment in Indian diplomacy about caring for Indian's settled or working abroad", he explained. Ministry of Overseas Indian, Pravasi Bharatiya Divas, regular exchanges between MEA and the leading Indians settled abroad is a cumulative result of the policy that Rajiv Gandhi initiated.
Ambassador Sreenivasan has nearly 20 years of experience in multilateral diplomacy and has represented India at a number of international conferences organised by the United Nations, the Commonwealth and the Nonaligned Movement. He has chaired several UN Committees and Conferences.
On the Middle East issue, Ambassador Sreenivasan said things have dramatically changed and three factors earlier used to determine the basic recipe for peace and stability of the region– United States, oil and authoritarianism. But the Arab Spring has upset this and US president Obama's contributed to allow it happen and warned that there would be a price for it eventually. One important development could not be undermined as once the US becomes surplus in oil, it policy will see revolutionary change from cultivating oil-producing countries to oil-importing ones like India and many others, he said.
Once this happens, India will have to be prepared to the expected change that will follow "We have to accept the 4.5 million Indians working abroad will return back to India one day as they will not get citizenship of these countries. The longer it takes maybe alright, but the contingency plan for their eventual return and rehabilitation must be on the table" On India border issues he said China poses a big threat to India as they have now much larger presence in the entire Asian region than they had in the past.
As such India should make it strong and should have a credible deterrent, he advocated. Currently, Ambassador Sreenivasan is the Vice-Chairman and Executive Head of Kerala State Higher Education Council, which advises the Kerala Government on matters relating to the Universities and other institutions of higher learning in Kerala.
Sreenivasan is also the Director General of the Kerala International Centre in Thiruvananthapuram, Kerala, a think thank. He is the Executive Director of the International Atomic Energy Agency (IAEA) 2020 Project. He is an also an Advisor to Asianet, the largest Malayalam television channel and produces a weekly program on Foreign Affairs called "Videsha Vicharam". As a freelance writer, he contributes to Asia Wall Street.
By Reaven D'Souza
Managing Editor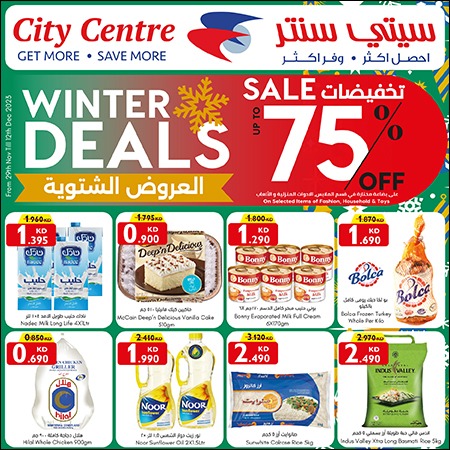 Read Today's News TODAY...

on our

Telegram Channel

click here to join and receive all the latest updates

t.me/thetimeskuwait