By Reaven D'Souza
Managing Editor
Ambassador of Spain H.E. Miguel Moro Aguilar held an Iftar reception on 17 April at his residence for local media as part of traditional Ramadan celebrations.
He praised the Ramadan traditions in Kuwait that point to the warmth and camaraderie that exists among all communities living in the country, and the wonderful spirit of meeting and greeting people in their diwaniyas and receptions.
Speaking about Spain's bilateral relations with Kuwait, Ambassador Aguilar said fruitful political consultations were held in Madrid last June 2022 at the level of Vice minister of Foreign affairs where many issues were discussed, including ways to increase the volume of their bilateral exchange, cooperation in the realms of defense, culture and in the promotion of the Spanish language, science and sports.
Elaborating on the discussions, the ambassador said many issues of international and regional dimension were also discussed, and pointed out that there was indeed a large space of understanding and for collaboration between both countries. He pointed out that the first bilateral Joint Economic and Trade Committee took place in Madrid on 14 and 15 of November 2022, which was a hallmark in their bilateral relations.
Additionally, he emphasized the value of the EU-Kuwait relations. Spain, as one of the largest EU countries, was fully committed to the strengthening of these relations and from next July, they will hold the six-month Presidency of the Council, when they will try to give an impulse to the EU-GCC and EU-Kuwait relations.
On economic and trade relations between Kuwait and Spain, he pointed out that they have intensified with a sustained increase in Spanish exports (from €149 million in 2009 to €394 million euros in 2022). The Spanish imports from Kuwait have also increased 145 percent to €133 million in 2022, mainly oil products.
There is a trade balance in favor of Spain, with a diversity of Spanish exports compared to imports concentrated in oil, plastics and chemical products and the high relative weight of clothing items. The main products exported from Spain were mechanical machinery, non-knitwear (14%), knitwear (9%), fuels (7%) and ceramics (5%).
He also mentioned that the Spanish Business Council was created last year, which he hoped would definitely help to give their economic relations more vitality and visibility. "We already enjoy a strategic partnership, which is bound to grow exponentially in the next few years, if we all make the right decisions and take the adequate steps," Ambassador Aguilar noted.
Regarding cultural exchanges, the ambassador expressed his sincere hope that these exchanges would improve and enhance the links as Spanish culture was well-known all over the world and Kuwaities, due to their special bond with Spain, really like every aspect of Spanish culture.
He pointed at flamenco being very popular in Kuwait, as well as Spanish cuisine and
Spanish sports like football and tennis. "Both Real Madrid and Barcelona have academies in Kuwait and even Rafa Nadal inaugurated his fabulous academy here," he noted.
"In this spirit, we are working hard to bring Spanish artists to Kuwait. As a result of these endeavors, a Spanish duo playing guitar and violin will perform a concert here in Kuwait on 14 May, with the much appreciated collaboration of the National Council for Culture Arts and Letters."
Expanding on tourism to Spain, he revealed that Kuwait Airways flew officially to Madrid last September the first direct flight between both capitals in almost 40 years, as well as signed an agreement with the Spanish Air Europa for a code sharing agreement, a real hallmark in our relations and a wonderful bridge for both countries to improve our links in all fields.
Ambassador Aguilar concluded by saying that there were around 600 Spaniards living in Kuwait and he was proud to say that they were a well-integrated community present in almost every sector, education, business, sports, engineering. "They are a very valuable part of these people to people relationship between Spain and Kuwait, and I want to thank them for their contributions," he pointed out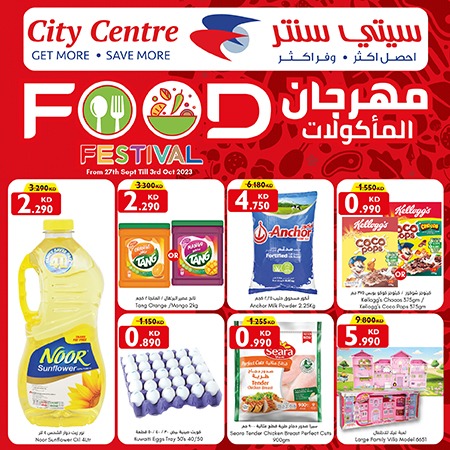 Read Today's News TODAY...

on our

Telegram Channel

click here to join and receive all the latest updates

t.me/thetimeskuwait