Social entrepreneur, philanthropist, author, film producer and columnist, Sheikha Intisar Salem Al-Ali is a multitalented and influential figure in Kuwait and regional society. An active humanitarian, the charitable and social enterprises established by her provide support to various causes, including child protection, women's empowerment and human rights, and extends its assistance in the fields of education, environment and health, among others.
She is the founder of several social and not-for-profit organizations, including Bareeq, Ebbarra, Intisars, Prismologie, and Alnowair, as well as the Intisar Foundation, a charitable organisation that operates in line with United Nations' Sustainable Development Goals (SDGs).
In a recent interview with The Times Kuwait, Sheikha Intisar, who is often seen as a catalyst for change in the country and among women in the region, spoke on a wide range of issues of topical interest.
"Empowering women to fulfill their aspirations is one of my responsibilities," says Sheikha Intisar Al Salem at the beginning of the interview. I was inspired by His Highness the late Amir Sheikh Sabah Al-Ahmad, Leader of Humanitarian Action, that leadership is a duty to help others and advance them. And, I believe that while personal victory is destiny, positivity should be our guide in life, and pursuing peace among people and nations is a goal worth achieving."
Attaining the right balance between entrepreneurship, psychology, and philanthropy and implementing this approach has the power to change the world, said Sheikha Intisar, who is known for her various social entrepreneurial ventures.
Asked what it means to be among the pioneering women in the Gulf region and how women can be influential in their community, Sheikha Intisar replied. "I am proud that I turned out to be a strong woman, and this transformation came after years of working on myself with the encouragement of those around me, including my family.
"I believe that reaching this position where I am able to influence others is a matter of honor and pride for me. I also believe that this is a huge responsibility bestowed on me to inspire women around the Arab world to achieve their ambitions. This is my duty and my mission in addition to empowering women to become ambassadors for peace in our Arab world."
Sheikha Intisar also noted that her Nuer initiative and the Bareeq program for education are the only two non-governmental initiatives in Kuwait that have presented their work in a session at the United Nations to celebrate World Education Day in 2019.
She explained that since its launch in 2013, the number of followers of the Nowair initiative have now reached over 1.2 million.
This initiative includes nine national programs that use the principles of positive psychology to guide the processes of positive interpretation at the human level and personal and organizational relationships, indicating that the Bareeq program helps teachers empower students through the benefits of positive thinking.
The non-governmental Intisar Charitable Foundation that she established focuses on providing support to Arab women affected by wars with humanitarian and psychological care. Asked what changes this work has brought in her, Sheikha Intisar said:
"The idea of establishing the Intisar Foundation came in cooperation with the International Committee of the Red Cross and the Arab children affected by the war. Praise be to God that He inspired me to work to empower women to face the psychological effects of wars. Our goal is to help over one million women to achieve peace in the Arab world and to settle them in their surroundings and societies.
"I have learned many things from these Arab women. I believe they are stronger than me because they face difficulties every day and I have a much easier life. In addition to the fact that they can create and find ways to deal with these difficulties. They can also help stop the violence.
"We are at present working with a group of businesswomen who were affected by the Beirut Port explosion in Lebanon, to empower them through non-conventional psychotherapies, including drama therapy.
" We are studying the impact of drama therapy to bring about psychological empowerment of these women, as well as to understand how this empowerment affects their economic capabilities as businesswomen. I think that this project is very beautiful and it remains close to my heart because with the spread of peace women will be an effective element in influencing international economies."
She affirmed that her victory over the psychological trauma caused by the brutal Iraqi invasion of Kuwait in 1990 fueled her conviction to empower Arab women through the initiative. The Intisar Charitable Foundation aims to reach one million Arab women affected by the brutality of wars through the use of drama therapy.
Responding with a chuckle to the question on how it makes her feel to become a source of inspiration for many in Kuwait and the Gulf region, Sheikha Intisar said, "I learn from others and I am inspired by strength from them. To be the source of inspiration for some is a great honor for me.
"I believe that women can create their history and influence society, by aiming to become better and striving to overcome intellectual, psychological, and family obstacles and to work with love and not with clamor.
"In my opinion, when we accept our reality, we can change it; when we endeavor with acceptance then change is possible. Some people may disagree with me, but if I accept what exists, it also means accepting that there is room for change. My advice to every woman is to look for her strengths and try to overcome their weaknesses."
"For more than ten years I have also received encouragement from all my followers on social media and receive beautiful messages and comments that touch my heart. I extend my thanks to everyone who has ever sent me a message, comment, or admiration, they are among the beauties of my life and they are the ones who inspire me to change."
Can you tell us what is the difference between happiness and positivity?
"I like this question, Positivity is a way of life, happiness is a temporary feeling.
A positive person is a person who can positively change things and make them more harmonious. As for the happy person, it is the person who feels happy or content at some point and does not work on influencing or changing things.
Positivity is a way of life and it helps in thinking and dealing with difficulties and problems.
How can we be happy, especially with the world struggling with the ongoing pandemic?
"The first thing to be happy about is to have a feeling of gratitude; the world is indeed living in an exceptional state due to COVID-19 crisis, but let us look for things to be grateful for in our lives.
The best way to reach happiness is to be grateful for the things that are around us. You can begin by listing three things that you are grateful for in the morning or write them down at night, said Sheikha Intisar in a parting advice.
– STAFF REPORT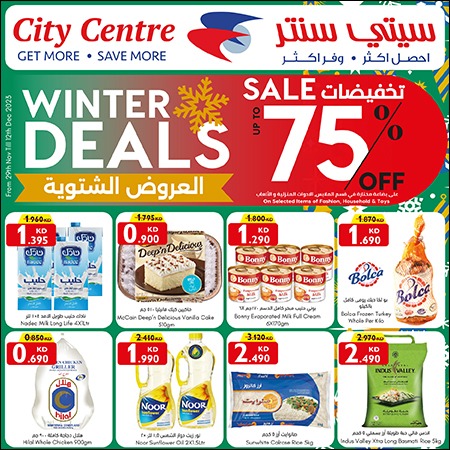 Read Today's News TODAY...

on our

Telegram Channel

click here to join and receive all the latest updates

t.me/thetimeskuwait