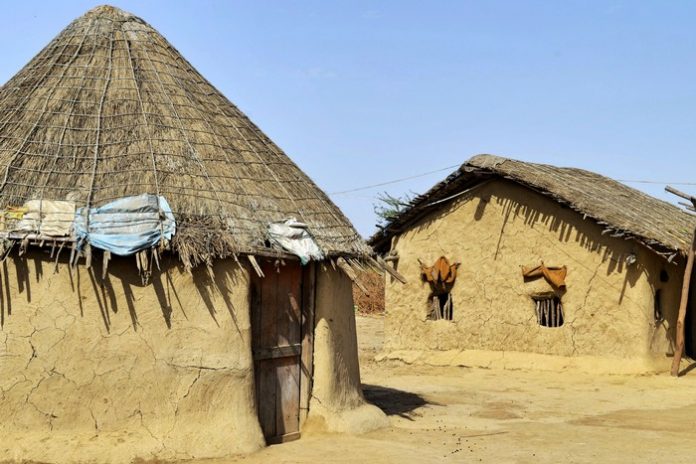 India still lives in its villages with nearly 70 percent of the population living in more than 675,000 villages spread across the country.
Village or rural tourism is a growing trend among many urban people in India and abroad. In response to this trend, many villages in India have begun offering short-stays and allowing guests to help out in farming the land, tending to cattle and other activities that are a routine part of village life.
By opting for village tourism, you not only provide an opportunity for the villagers to earn hard-cash from your visit, but you also get to experience a rural setting that provides a window on how the majority of Indians live and go about their daily lives.
So, in the course of plowing fields and learning survival techniques in these largely unspoilt places, you not only give back to the community but also come out of your comfort zone and experience things you would not normally think of.
Here are some of the states where you can experience rural India at its best.
Chhattisgarh: With the winsome treasure of dense deciduous forest, misty waterfalls, elating jungle trails, villages in the state of Chhattisgarh offer a feast for the senses. Inhabited mainly by tribes, this plush state has some unique cultural and food habits to share with the world.
Be it the tangy ant chutney with actual red ants or hammocks slung over overgrown gardens, the driving force of this beauty is indeed supremely magnetic. The people living here too acknowledge the fact that what they have is extremely valuable. And that is the reason they protect it in every way they can. In fact, they do not even plow the ground as according to them this too can hurt Mother Nature.
Rural trips in Chhattisgarh will bring you close to many such tribal traditions and customs, and allow you to interact with the local people. Some of the tribes such as the Gond and Baiga, can be easily spotted from their clothing, which takes on every hue of the rainbow, and the tattoos on their feet. As much as they are capable of enticing people with their way of living, their craftsmanship hits another zenith of finesse.
The experience attached with rural tours of this state always changes as tour operators take you to different villages on each trip so as to cause minimal disturbance to the life of the locals. Do not worry about missing out on any trip, as an amazing homestay and uniquely bizarre platter of food  still remains a constant.
Uttarakhand: Abundance of nature at every step and unlimited hideaways allow one to immerse themselves in the wilderness in Uttarakhand. With its wildly beautiful hamlets and  vibrantly colorful culture, the state is the perfect destination to fall in love with nature. Intricate art can be seen right at the doorsteps of your homestay in the form of Aipan, a traditional art form associated with fortune and fertility. The mural is drawn on the floor using white rice flour paste over a background made of red clay called geru. Step out for a walk and you get to assay the local dialects oozing with the rhythms of folk music while listening to soul-fulfilling folktales.
From villages like Jeolikot, Sankri, Khirsu, Kuflon, Malari and Sitlakhet, overlooking either snow-clad mountains, emerald hills or sparkling rivers, to Mana, the last inhabited village on the Indo-China border and famous for its sheep wool, and on to Kalap, a trekker's paradise that basks in the glory of pine, deodar and wild lavender forests, the blissfulness of Uttarakhand has to be experienced to be appreciated.
Punjab: Less than two hours drive from the bustle of Amritsar city and rush at the Golden Temple, you get to enjoy rural bliss among extensive farms that form the bread-basket of India. Entrepreneurial farmers have added another source of income by designing cottages in the midst of verdant fields. Made entirely of mud by local craftsmen, a stay in the cottages allows you to experience rural life at its best, but with all modern conveniences.
Guests can get involved in various farming activities, including milking cows, farming fields, going on long tractor rides, or cycling along rural paths , visiting Sikh temples and experience religious ceremonies. Or take a walk along village roads and get to meet the villagers behind all this farming extravagance, or simply relax with a glass of sweet yogurt and enjoy the serenity around you.
Himachal Pradesh:  The state government has taken a unique approach to rural tourism by launching a scheme known as 'Har Gaon Ki Kahani', the story of every village. The scheme is helping attract tourists to lesser known and remote destinations for the last couple of years. As part of the scheme, villages from all over the state are requested to send in, fascinating tales, folklore and anecdotes related to their villages.
If the story from a village is interesting and has some historical facts, the tourism department then allots funds to that village to develop basic amenities and tourism infrastructure. The stories are also published in the tourist brochures of the state to lure tourists.This novel scheme aims at developing villages of historic importance as tourism villages by providing basic amenities and  providing tourists a peep into rustic life of the hill State.
Also in the state is the Spiti Valley, which is a lesser-known alternative to Leh and Ladakh. Visits to Buddhist monasteries, yak safaris, treks to villages, village homestays, and cultural performances are some of the possible activities available in the place.
Rajasthan: Go live among the gleaming golden sands and join men with long twirled mustaches and women in long veiled ghagras as they dance to the tunes of Kavelias and Mirasis, or take long camel rides across the Thar Desert.
With a cultural life that is quite diverse, exquisite tribal arts and crafts, local customs, and of course an entire different dimension to foods on offer, there is never a dull moment to life in rural Rajasthan. Everything boils down to the very friendly rural people and their sense of hospitality. Meet the Meena, a tribe originally from Chittorgarh, now a large city and municipality of the state.People of this tribe are particularly famous for their craftship in designing a unique jewelry style called Kundan Meena.
If your interest is to learn a new skill, then meet the Bishnoi tribe at their village of Bishnoi to learn a thing or two about block painting and pottery. Or, if star-gazing and bird-watching are your muse, then head for a unique homestay experience to a Khuri village.  Also, villages like Bijaipur offe horse rides and treks to pamper the adventure buff in you.
Gujarat: You must have known this state as an A-lister in industrialization but ignoring the potential of its rural tourism would be wrong move , as it will acquaint you with some of the must-visit villages and towns in India.
The villages in the state showcase a large range of topography, covering beaches, salt marshes, and alluviums and allow you to watch expert artisans in action, as well as experience and get an insight into village life. Get to stay in mud huts, or tents at the Hodka's village resort, owned and operated by the Village Tourism Committee of the people of Hodka village, or sleep out on the traditional woven bed, the charpoy under a star-studded sky.
One of the top names on this list is Vathua village nestled at the confluence of seven rivers. It is here that you can get familiar with the gypsy culture and festivals like Vautha Mela. In the historical village Tera in Bhuj surround yourself with splendid architecture while learning the art of Bandhani or block print your boring attires, or try out the mirror work and Jat embroidery.
Maharashtra: The jewel of rural tourism in Maharashtra has to Purushwadi, an obscure village that is lit by the light of a million fireflies. Being an outlying village, this little paradise is all decked up in rural motifs for you to enjoy and learn some survival skills. Learn how to make fire, forage for food and build a basic shelter, while indulging in the perks of plucking mangoes right from the trees.
Shifting from one zion to another, remote beaches and palm trees are the staple at Gorai village. This beautiful sanctuary is all about farmers working hard on lands, bullock carts taking courses and a domeless Gompa. Or head to Wavanda village to learn the revered tribal art form of the region from a local artisan who will teach both the basics and details. Make your own canvases from branches, earth, and red bricks, and paint out your emotions in ivory with a bamboo stick.
Meghalaya: Meghalaya is a dream drawn in golden motifs on the rustic chapter of India. Here, the jungle trails are chained to the rhythms of tribal music with dances and culture guiding the way of living.
The state is famous for its natural caves as it is for its ecotourism, which makes complete sense seeing how the state is a repository of vast stretch of forests, water bodies, and wildlife. Mainly inhabited by the Khashi, Garo, and Jaintia tribes, they follow age-old customs, including a matrilineal system where inheritance is traced through the women of the family.
In Sasatgre village nestled at the foot of Nokrek peak you get to stay in airy households where you could stretch your hands out and pluck oranges right off the bushes. In Lalong, a small village housing a handful of families belonging to Jaintia tribes, you can lap up the perks of high terrain-rural life, while enjoying various adventure activities such as forest trails, spelunking, and rock climbing.
Sikkim: Green, clean and all organic, Sikkim is an epitome of beauty that needs no conformance or validation. A rural trip here will take you to the dense forest where nutty trails will guide your way and crushing twigs will mark your arrival. This once mountain kingdom strings a plethora of different customs, together making a heritage that's appreciated by travelers from around the globe.
Despite being tucked in lush meadows and bejeweled with the humble lifestyle of its people, your visit to Sikkim will be anything but boring. Meet the  Lepchas, Bhutias, and Nepalese who inhabit this land and flood it with a torrent of festivals and a vivid platter of narratives, myth, and folklore.
Sikkim will also bring you closer to villages like Lachung and Lachen with their abundance of natural charm such as glacial rivers, sparkling waterfalls and lofty mountains. A rural trip here will never be complete without a visit to Kaluk, where the existence Gurung Monastery and sights of Kanchenjunga can charm every cell in your body.
Odisha: Village tours here bring you closer to the tattoo-faced tribal community of brave Bondas with their bizarre rituals and many unique traditions.
The atmosphere, culture, and infrastructure of the villages pack more than just natural fresh air, green fields, village temple and ponds, it is also replete with unique age-old customs and traditions that have made its way into the roots of this community.
Drench in excitement while participating in the festivals and events of the village like a local as the people here are not just friendly, they invite you to their homes and make guests feel like royalty.  The region is a mix and match of vivid topography that helps you transition swiftly from seas to mountains and forests. It is this amazing range of terrain that takes you to villages like Puri that impresses tourists with its archeology as well as its quaint charms.
Small shrines, traditional bazaars, and cave jaunts at sunset and sunrise here are worth a lifetime. Get to experience Nuapatna, a village of traditional weavers, where the unique Mahima sadhus offer the holy prayer for the sake of universal peace, pay a visit to rural Odisha's  international star Pipli, famous for its unique appliqué art.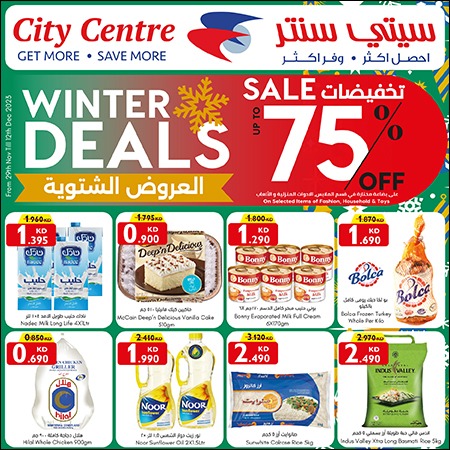 Read Today's News TODAY...

on our

Telegram Channel

click here to join and receive all the latest updates

t.me/thetimeskuwait