People always on the lookout for greener pastures may miss out on the acres of greenery right under their feet. 
The journey of Ravi Varrier illustrates how success can be earned by staying the course, and advancing through hard work, perseverance and by seizing opportunities.
He started his career in Kuwait at the lowest rung of the ladder four decades ago and worked his way up to become the CEO at Al Rashed International Shipping Company. After dropping out of college, Varrier worked in the textile mills of Bombay in the 70s. Those were uncertain times, marked by a series of strikes and hardship.
He then took up a job at Bombay University and went to evening classes at the end of his workday. As most Indians at the time who saw the Gulf as the Promised Land, he made his way to Kuwait at the age of nineteen with help from his aunt.
Varrier arrived on Kuwait's shores on 6 June, 1977 and joined the Al Rashed Group a week later as a junior staff member earning a salary of KD45. There was no meteoric rise in his career graph, rather, it was sustained determination that saw him rise up the ranks.
"I took life seriously from the start. When God gives you a platform it is up to you to decide whether you want to build on it or not. I never focused on money," he shared.
After putting in three to four years in Customer Service, he was taken under the wing of then General Manager, Ghassan Zein. "I became the blue-eyed boy", he remarked, describing the mentorship that changed his life. "He was my guru, I began to learn a lot about the industry. I was a proactive worker and would do things before he came to the office.
So, he gave me more responsibilities and trusted me to handle the office when he was away on vacation. I worked closely with him until he retired in 1987." Varrier was promoted to Shipping Manager in 1989 but his career advances were halted with the Iraqi invasion of Kuwait.
On his return to Bombay, he recalls, "I remember looking at the edifice of the Taj Hotel and wondering if I would be able to stay there. After about 20 years, I stayed at the Taj for ten days. I was moved as I looked down from the rooftop of the hotel. I saw a lot of Ravis looking up at the Taj. Everybody has a dream and it can become a reality if you are determined."
Back home in Kerala, Varrier went through a difficult phase, "All young people should know that when you have everything, people will surround you, and when you have nothing, they will desert you. You need to save your money because you can't always count on family and friends to help you out." He had not given up hope of a return to Kuwait and would steadfastly listen to the BBC for latest reports.
In 1991, he was brought back to Kuwait as General Manager of the company. "I never pursued this position but it was entrusted to me by the Al Rashed family whom I hold very dear and consider my own," he shared. Varrier was the 200th person to enter Kuwait after its liberation, he got to work with limited resources and a team of two.
Their first job was to provide logistical support to a team of firefighters involved in putting out the oil well fires. During this period, he lived in the office, cleaned it himself and with one working fax line, and started to establish contact. "At 2 am in the night, we'd go for a meal to a small restaurant down the road and sometimes to Wimpy's.
But Wimpy's had long queues and would only accept dollars. The days were cloudy with the smoke from the oil wells. After a while, we started contacting the staff from different divisions and bringing them back to Kuwait," he recalled.
Helming the business since then has involved a lot of calculated risks but never a gamble. He has looked for gaps in the market and supplied those needs. The mid-level company with 35 employees grew to a workforce of 250, valued at KD30 million today with bases in Iraq, Qatar, and Saudi Arabia.
His mantra for success over 40 years has been to never follow his competitors' policies. "We start our lives with competition and we encounter it everywhere. Competition is good, but it should be healthy.
You shouldn't harm others. I know the strengths of my company, and work to bolster them; I also know the weaknesses of my company, and work to fill in those gaps. That is my success story."
He stresses that teamwork is paramount to an organization, "Superman is fiction. In the real world, we work best in teams. Even the wars we fight use joint forces and coalitions."
Now in his early sixties, Varrier still boasts the vitality and drive of a young man, putting in 48 hours at a stretch even today. Professional growth, he advises, should not be based on money but driven by passion. "Money is a rotating system, it goes from one place to another. Don't chase the money. If you do your job well, the money will chase you.
We have to create our own value with what we do daily. That fosters individual growth." He confessed to being tough in the workplace, "Nobody remembers who came in second", he exclaimed. "When it comes to work, I never compromise.
Everybody must strive to add value. Your education is just the basic that you bring to the table. It is a guideline from which you have to change yourself. Your degree or certificate has no value if you are not creating value in a company or in society. I have seen so many people working here for decades but not creating value."
But his demanding demeanor and 'perform or perish' stance is complemented by true kindness and a genuine desire to see people do better. Success comes with focus and young professionals should concentrate on their careers and not get caught in the trappings of consumerism, chasing after the newest iPhone and pursuing a vacuous lifestyle.
"Young Indians must get exposure through the international platform that Kuwait provides. You must create your own mark, do not copy others but develop your own signature. You have to have your own ambitions and vision for the future." He maintains a low profile but supports the Indian community, disapproving of its fragmented identities.
He stresses that Indians must cement their place in Kuwaiti society by uniting together to create value, "We tend to be Keralites, Mumbaikars, Goans or Punjabis first, and Indians second. This attitude has to change; we have to realize that all of us are Indians first, and that we make up a small part of a big, diverse culture that we present to the world.
We have so many associations and clubs while there should be just one." He advised fellow Indians to align their aspirations with their income and needs, and not just to compete with others.
"This is what we are most guilty of. We build palatial houses beyond our means and exceeding our needs to garner the praise or envy of our peers while it brings unnecessary stress and turmoil."
Unassuming and modest, Ravi thanks the Al Rashed Family for the trust they had bestowed on his capability. He is also thankful to Kuwait, his loyal staff members of different nationalities, and the corporate entities for their contribution to his success.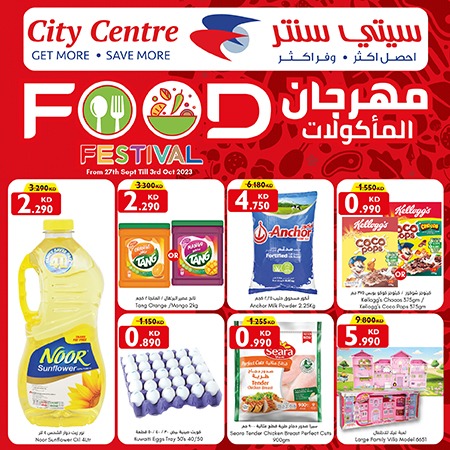 Read Today's News TODAY...

on our

Telegram Channel

click here to join and receive all the latest updates

t.me/thetimeskuwait