If the mark of a great man is humility, then Kuldeep Singh Lamba possesses a greatness few of his peers can hope to rival. As the Managing Director of the Al Mailem Group, he is among the most prosperous Indians in Kuwait today, but despite his business success he is a man who exudes grace and simplicity over grandiose excess.
What makes Lamba so likeable is the rare combination of genuine modesty and great ambition. He ascribes his triumphs to virtues of honesty and hard work, and to the benevolence of the Almighty.
For those struggling on the bottom rung in the ladder of life, Lamba's story is a source of immense inspiration; attesting not only to the material successes and accomplishments that are the reward of persistence and toil, but more importantly, for demonstrating how adversity truly builds character.
Lamba was born in what is today Pakistan, before India could gain independence from the British. He was just six months old when he lost his mother and was legally adopted by his maternal uncle and aunt who had no children of their own.
When India gained independence from the British, his family was displaced in the partition. Leaving behind their home and properties in Jhelum, Lamba and his mother made their way to refugee camps set up in Khalsa College in Amritsar and then to Ambala where they lived in uncertainty for a period of six months. Fortunately, his father was also able to make the perilous journey to India on his own and they were reunited.
The family then moved to Lucknow where his father was able to find a job with the Indian Railways and restart his life again. But those were hard times and Lamba started working at the age of 15 to support his family, completing his high school certification by attending night school.
As soon as he turned 18, he made his way to Kuwait to join his uncles and grandfather who were living and running a business here. After working extremely hard and putting in 15 hours a day for two and half years, Lamba made the bold move to venture out on his own, to the displeasure of his family. But no opposition could steer him away, he was resolute to do something of his own and in 1960, he joined hands with the Al Mailem family and started a small tyre shop. He was still a salaried employee for a few years until a competitor's offer in 1965 compelled Al Mailems to make Lamba a partner in the business in a bid to persuade him to stay on.
Since then, the company has grown in leaps and bounds. Crucial deals in the early 70s and the agency acquisitions of Continental, Hankook, Toyo, and Goodyear were instrumental in the company's early success and gave them a competitive advantage. Now, the company is the leading name in the automotive industry offering a wide ambit of products and services through numerous retail outlets and service centres. It is still evolving today and in the process of becoming a shareholding company in the market.
But no matter how far he has come in life, Lamba has not forgotten where he came from. "Anybody who has become rich today often do not want to remember where they came from. I am proud to tell people what I was. But some people once they achieve success alter their stories. They will act as if they were born multi-millionaires."
A framed picture of the Shamiya Gate overlooking a mosque and a cluster of small buildings along a city corner hangs on the wall of his office. He points to his small shop where it all began and describes how difficult things were in the early years. "I started this company with very little money. Neither party was rich then. I still remember the red Indian Rupee notes that were used in those days and how we used to travel to Kuwait by sea, it would take us eight or nine days depending on the tides. We have seen a very hard life here."
He stressed that expatriates have played a crucial role in building this country. "People like us were working here when there was no refrigerator or air conditioning. We used clay-pots to cool our water. We never had any comforts then, but we still worked hard. So it is sad today when we are blamed for many of the country's problems."
The business environment in Kuwait has changed tremendously in the last six decades, he shared, "Back then, people were very innocent in Kuwait. They were very honest and a man's word carried a lot of weight. There was nothing put to paper in writing. In fact, when I first started, I had no contract. This is unimaginable today. People used to have respect for each other and values, honor and ethics. But life has changed a lot and our values have gone down not only in Kuwait and India but all over the world. Even when everything is done properly in writing today, people will sometimes deny signatures or find loopholes to get out of their obligations."
Lamba is often asked about the secret to his company's growth, "There is no magic formula. You have to be very honest and hardworking. If you possess these two qualities, the time will come that God will definitely bless you. But if you are looking to make quick money at the expense of your character and others, then you lose your own credibility and you lose everything."
"If there is a secret to business, it is that you live with your commitment. Do not get overconfident or overestimate your knowledge. There is always someone who is smarter than you. If you want to gain respect, you have to respect others," he added.
The Iraqi invasion of Kuwait brought a big setback in the company's progress. "We lost everything, we lost millions." He recounted how Iraqi soldiers went to his house to demand the keys of all the properties and warehouses. Lamba left Kuwait on 24 August, 1990, taking 167 of his employees with him. With local financial systems in a flux, he maxed out his credit card to buy 38 of his employees their tickets home.
When he set out to rebuild the company after Kuwait's liberation, he was granted a loan of US$15 million, guaranteed by long standing banking partners. "All our material had been looted but fortunately our buildings were not burned. We needed funds to buy the products and restart our operations. We were given a loan in a time of great uncertainty because of our reputation in the market and the trust others had in us."
Lamba is highly respected within the Indian community. He was among the founders of the Indian Community School of Kuwait and served on its Board for decades. Education has been his priority from the early days where he would pick up and drop school children in his small car, to when he established a school in Meerut that has a strength of 5300 students today. The K.L. International School, run by his nephew, has become a landmark in the state of Uttar Pradesh. Despite his very busy schedule, he remarkably carves out time to travel and attend school functions. "If I am proud in life for something, it is this school," he said.
He shared that the Indian community in Kuwait is made up of good people and good families and most community leaders will go out of their way to help compatriots. He does however frown upon the tendency of some to engage in backbiting that has been 'historically present in India'.
Lamba credits the shaping of his moral core to his maternal grandmother who was a godly woman who taught him good values through stories and instruction. "Whatever I am today, it is all her blessings. I can never forget all the teachings I got from her."
At 79, Lamba is robust and has lost none of his vitality, "I am a God-fearing man and I pray a lot every morning. I do a few exercises at home and play golf to keep fit, and I don't eat too heavily now."
Lamba shares that after all of his endeavors and achievements, it is his hope that his sunset years are peaceful and that he is never a burden to his family on account of sickness. "I think that I have seen and experienced enough in life, both good and bad. I have seen the loss of my mother when I was baby, the partition of India, and a lot of bloodshed. I have also seen a lot of money and I've been blessed to see my children and grandchildren thrive. What more could I ask for?"
While most accomplished men are preoccupied with the notion of what legacy they would leave behind, Lamba does not regard with any importance the idea of being remembered. "People should look to God and remember him only, not me. We are just passing through. Life goes on and memories fade."
Copyright @The Times Kuwait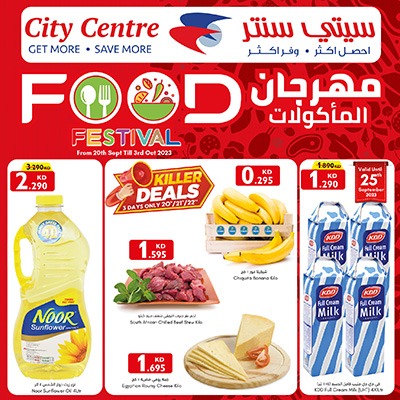 Read Today's News TODAY...

on our

Telegram Channel

click here to join and receive all the latest updates

t.me/thetimeskuwait