Special to The Times Kuwait
---
Talent, passion and tenacity can take on and overcome most of life's hardships and obstacles on the path to success. Jagdeep Sahani, Managing Director of Al Othman and Al Bisher Trading Company, has played a revolutionary role in the retail industry as an importer and distributor of the finest globally sourced brands in food, housewares and disposables in Kuwait, and has been ranked among the Top 100 Indian Business Leaders in the Arab World by Forbes Middle East. While his life demonstrates that success is not accidental and demands great sacrifice and perseverance, it also shows that every mountain top is within reach for those passionate about the climb.
Jagdeep Sahani grew up in Bombay and his career in sales got an early start at the age of sixteen, as he helped his father in the running of a small business selling domestic appliances. While he was pursuing his Bachelor of Commerce degree at Bombay University, Sahani would ask his friends to mark him proxy attendance while he escaped to the corners of the country, eager to sell his goods. "I've always had a passion for sales, I love it. If I could sell one product, I felt that I was more successful than receiving the best grades and degrees from school or college. It gave me real satisfaction that I was capable of doing something. My humorous nature allowed me to get friendly with people in a matter of minutes and most dealers in India took a liking to me and would patronize me. That is how I became a good salesman at an early age."
Sahani completed his degree and discovered that his father's business was in the financial doldrums. He took charge of operations and made every effort to turn things around. But after two years, the family was still heavily in debt with their apartment mortgaged and no apparent way out of the crisis. While he had had no intentions of working abroad, circumstances had conspired for this to be the only remedy.
Sahani made his way to Kuwait in 1973 as his maternal grandfather ran a business here. In order to purchase a return Kuwait Airways air ticket, he had to sell off his father's desk, chair, air conditioner, some cabinets and stationery. As soon as he landed, he sent the ticket back so that his family could refund the return passage and use the money to survive for a month until he found a job. He went to several interviews and was selected everywhere as he was educated and fluent in English. But a regular job in the banking or aviation sector did not appeal to him.
"In me, there was a real passion. I was interested in business and trading, not sitting behind a desk for eight hours and doing a regular job." Sahani did the accounts at his grandfather's business and took up a part time job to pursue his drive for sales. These were challenging times when he went door to door, carrying 20 kgs of cleaning products, travelling by bus, and with the added challenge of language as a barrier. "I was thrown into the ocean, and I could either sink or swim. I was the eldest in my house and it was my moral commitment to support my parents and my two younger siblings in their education. My sales commission was 10 percent, and this would give me some extra money. At that time my salary was KD50 of which KD35 I would send back home and survive the whole month on KD15."
His turning point came at a shop in Hawally where the owner told him that he was a very good salesman but pushing the wrong product. He added their premium English food products to his range, sold them successfully and adjusted his strategy.
Sahani was a master in the art of making an impression. He recognised early that a car was symbol of success and with the help of a friend working in the bank, got a loan to buy a brand new Volkswagen. He drove the car to his next interview and drove back with a new job in sales. Sahani was so exemplary a salesman that in the early 70s, he was bringing in between KD45,000 to KD50,000 in sales and the company found it hard to cope with his orders.
While his commissions grew, they were not fair. He faced discrimination for being an Indian despite his high performance. Still, he persisted for the sake of his family and brought them all to Kuwait.
Sahani then made another bold move, resigning from a good sales job to partner with Al Othman and Al Bisher in 1976. Since then, there has been no turning back. The company first ventured into food and received a good response as Sahani had already made inroads into the market. They became one of the largest importers of cheese, winning a government contract to supply portioned cheese for 250,000 school meals a day.
A Kuwait University tender and a contract to feed a thousand Koreans working on a new ship-building yard, were early game changers along with another from the Touristic Enterprises Company to supply for the newly opened Kuwait Towers kitchen. "We were a small company, with little money in our pockets but dynamic. We fulfilled all our commitments and made ourselves very popular."
Sahani had an astute eye for new products and introduced a host of them successfully in the market, ranging from frozen foods to hygiene and disposables, and later housewares. Today the company employs 180 people and operates a huge warehouse, but Sahani shares, "The profit which we make is not as much as the goodwill that we enjoy." Over the years, Sahani has cultivated a good relationship and reputation with those who do business with him. "They trust in us and our products and services because they know that Sahani will always bring quality at a fair price and deliver good service."
The company has seen its fair share of setbacks over the years but has always bounced back. "We suffered losses during the Iraq- Iran war and during the invasion of Kuwait, we got looted and all our warehouses were emptied. Flooding and technical failures have also led to a few large losses but we never lost hope during these times. We continued to innovate and grab new opportunities. The company made the best of an open market after Kuwait's liberation in 1991 to acquire major brands."
Sahani still possesses the same drive to acquire new agencies and remain innovative in the market "If we don't continue to be innovative, how will others copy us? We must always look forward, get new products in, challenge the market, work to make it popular and get it into every house."
He shared that seeing his products on store shelves and homes is most important to him. "Whenever I go visit someone in their home, I feel very happy to find a product of mine, be it pasta or dinner plates. I am proud that every Kuwaiti house has our goods."
Today, the market is saturated and slow with many players and low consumer spending. A company that does not modernize its marketing strategies, cannot survive in today's modern market, Sahani shared. Businessmen need to constantly feel the pulse of the market and follow its pace.
Sahani shared that people now expect him to relax and take it easy on account of his age and with his son playing a more active role in the company as its General Manager. He added, "I work because it is my passion, it is in my blood. I enjoy my work, I don't do it for profit."
He pointed out that there are two stages of life. In the first stage, you make money to fulfil your needs and in the second stage, you work for passion. "Sadly, many live aimlessly in the second stage; they take a backseat in their own life giving the excuse that most of it is now over. This is human nature but I don't ascribe to this way of thinking, I want to live fully every day and enjoy myself."
Everybody wants to succeed, but few are willing to make the necessary sacrifice to do so. Sahani recalls how in his early years in Kuwait, he had the same meal every day for three years which consisted of falafel sandwiches and Pepsi.
Those who have an appetite for success will never despise the taste of hardship. Sahani advises those who are young and hungry for success to not take things for granted, "Be alert and don't be satisfied with what you get. You have to be optimistic and always be on the lookout for the next opportunity or you will remain where you are and never progress. To be stuck in a routine of work is to live aimlessly."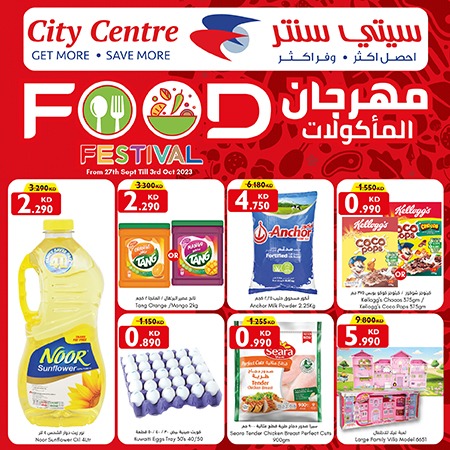 Read Today's News TODAY...

on our

Telegram Channel

click here to join and receive all the latest updates

t.me/thetimeskuwait