For over four decades Rajpal Tyagi has witnessed the remarkable architectural transformation of Kuwait, from a compact sparsely populated city of narrow winding roads to its modern reconfiguration with a skyline lined by an exuberant set of landmarks and high-rises, and an ever evolving urban sprawl. He started his career in architecture in Kuwait in the late 1970s just as the country embraced an ethos of modernity, moving away from its vernacular vocabulary to define a new modern State.  Today, when he looks upon the city in the glory of its metallic sheen, he counts it a blessing to have played a part in its dynamic growth.
Tyagi helms International Interiors as its Managing Director and Partner. He studied architecture at the University of Roorkee, in Northern India, which is today known as Indian Institute of Technology-Roorkee. Always one to pick the road less traveled, he pursued architecture to set himself apart from the bevy of students pursuing degrees in civil, electrical, and mechanical engineering. "Architecture wasn't a very reputed field in India until the Architect's Act was passed in 1972 by the efforts of the late well known Indian Parliamentarian Piloo Mody who was an architect himself. It brought in new rules and regulations and thrust the profession into the limelight," he shared.
"I always wanted to do something different from what everyone else was doing and architecture gave me the opportunity to create something of my own. In this field, you get to exercise your creativity every day and receive a lot of personal satisfaction whether you've designed something as small as a kitchen or a bedroom, or a macro project like a mall or a multi-storeyed complex," he continued.
Tyagi came to Kuwait in 1978 in search of prosperity and thrived in his career as an architect at three local companies. "Everybody dreams of going abroad and making it big, but without God's blessings nothing is possible. I believe in destiny and that my life is fully controlled and blessed by the Almighty."
During his career he not only witnessed the continuing boom in construction but also the devastation of the Iraqi Invasion in 1990. After coming back to a liberated Kuwait as an architect, he was at the forefront of rebuilding a nation. "The company I was working for back then wanted me to join them as soon as possible. I was back in Kuwait by May 1991 and we played a significant role in the development and reconstruction of Kuwait."
He believes that Kuwait as we see it today was envisioned in the aftermath of the invasion, and is shaped by the country's desire to adhere to local traditions while allowing space for its growing global aspirations. There were also big changes in construction technology not only in terms of construction materials but also in the methods used that fashioned the new city.
Revealing his favorite buildings in Kuwait, he said, "From the pre-invasion era, the Kuwait Fund building in Sharq is one of my favorites. It is not a very tall structure but architecturally it's very valuable for its proportions and overall aesthetics. Today, the Avenues mall is a significant architectural structure in Kuwait."
Tyagi always had a passion for interior design and construction and took the leap to start his own business in the 1990s. Since then his projects have included over 200 bank branches, over 350 restaurants, more than a 100 offices, and similar numbers in retail outlets. He lists the offices of HSBC Bank, Schlumberger, Emirates, and The French and German Embassies, as some of signature projects, along with Bulgari, Van Cleef & Arpels in luxury stores.
But most remarkable of it all is the role he played in the interior design of the most iconic building of the country, the Kuwait Towers. "I am very proud of the fact that I, along with my company and colleagues, were involved in the interior design of the Kuwait Towers on three separate occasions. We were first involved in the interior design before the invasion, then just after the invasion, and in its most recent redesign two years ago. We are very happy with the results. It is a very unique structure that is instantly recognizable as a symbol of Kuwait. So it was a real pleasure to be associated with this project."
He describes the challenges of working on the landmark, "From the outside, you can't really tell what it holds. It has restaurants, a coffee shop, a viewing tower, a lounge and a cinema. It is a very challenging design because the shape of the building is a sphere. All your circulation and space planning revolves around a circle which is not the easiest shape to handle as it looks the same from all angles. Also, its volume keeps changing, approaching it from a 3m height is very different from approaching it from a 6m height. Another challenge was to incorporate safety elements such as emergency exits that were not installed previously."
Tyagi has a simple secret for success, "Client satisfaction is my aim and motto. Every client comes in with certain expectations, if we understand those and fulfill them, he goes back happy and satisfied. Our strength is that most of our clients have given us repeated projects." He draws attention to the long standing business relationship with the Mughal Mahal group of restaurants, "Mughal Mahal are pioneers in the restaurant industry. I have to acknowledge and express my gratitude to them for giving me my first break when I started my own firm. Since then, we have designed and built ten restaurants for them in Kuwait and one in Beirut, Lebanon."
Tyagi believes in leading from the front in all aspects of his life and is actively involved in the community, including in spiritual groups and gatherings, the Indian Veteran Cricket Club, and the Indian Business Council, among others.  "I believe that if you can contribute to society in any way, you must."Over the years he has promoted India in many different ways, from taking Kuwaiti families to India to showcase the country's rich culture and hospitality, to facilitating medical treatments for Kuwaitis in Indian hospitals with the help of the Indian Embassy, or introducing delegations of leading Indian companies to key players in Kuwait.
Dispelling the myth of a passed golden age of opportunity, Tyagi shares that chances and breaks are still available in the Kuwaiti market for enterprising entrepreneurs today. "The mantra for entrepreneurial success is that you should be able to deliver whatever you take on.  It is difficult to get a new project or business but it is even more difficult to deliver. If somebody can deliver a project there is a lot of opportunity even today."
Tyagi appreciates many aspects of his life here in Kuwait but draws attention to the gift of time, "In Kuwait, most people get some time for themselves. I have time for hobbies and leisure in Kuwait even though I put in 10 hours of work a day. In most other large cities in the world, the commute eats up a large chunk of time, lengthening the work day and leaving little time for family, hobbies and passions."
He advises young architects to diligently learn the trade and offer more than the expected requirement to employers in order to carve a special corner or niche for themselves, "What I see is that today's generation work according to the clock while they should be working by the target or the deadline."
His greatest pride, and what Tyagi treasures the most, are the accomplishments of his daughters. He beams with pride when saying, "I am very family-oriented, we have two daughters and I'm very proud that we were able to provide them good education. One of my daughter's has completed her Electrical Engineering degree from IIT Delhi and has an MBA from the London Business School. She is currently working in Singapore. The other daughter has studied in the US for her Undergraduate and Graduate degrees in Computer Science and works as a independent consultant in New York."
He also acknowledges the support and sacrifice of his wife, "When you are active in society, it consumes a lot of your time, and since time is limited, some of it gets taken from the family. They have sacrificed and supported me, they are my backbone and my inspiration, and without their support I could not have achieved whatever I have achieved in Kuwait, however big or small."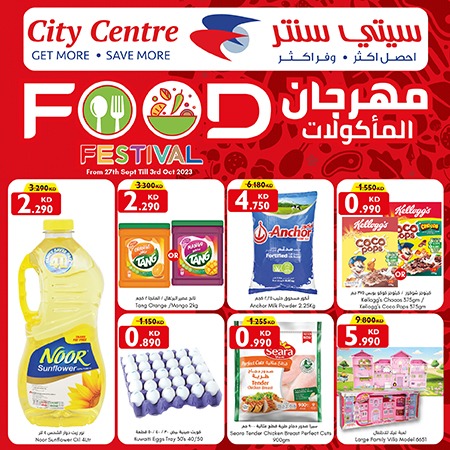 Read Today's News TODAY...

on our

Telegram Channel

click here to join and receive all the latest updates

t.me/thetimeskuwait