Her Excellency Lena Maryana
Ambassador to Kuwait of the Republic of Indonesia
---
On 22 December 2022, the new Ambassador of Indonesia to Kuwait H.E. Lena Maryana presented her credentials to His Highness the Crown Prince of Kuwait Sheikh Mishal Al-Ahmad Al-Jaber Al-Sabah. Ambassador Maryana, the first female envoy from Asia to Kuwait, recently held a brief interview with The Times Kuwait (TTK). During the meeting, Ambassador Maryana shared relevant information on Indonesia's foreign policies and its vital role globally, in the region, and in the Association of Southeast Asian Nations (ASEAN).
TTK: What would be your main advocates during your tenure to further better the relationship with your country and Kuwait?
Ambassador Maryana: Indonesia's foreign policy priorities are to improve economic diplomacy, protection of diplomacy, sovereignty and nationality and enhance Indonesia's vital role in the region and globally.
TTK: What are your top priorities in terms of promoting Indonesia in Kuwait?
Ambassador Maryana: Economic diplomacy will focus on the enhancement of domestic and traditional markets, promotion of trade, and integrated investment along with outbound investment encouragement
The main key for protection diplomacy improvement is the presence of the state in protecting its citizens abroad. To follow up the country's success in revolutionizing the mindset about protection and innovation, MOFA set three objectives: 'one single data' for Indonesian citizens abroad to facilitate protection; reconstruction of migration governance for safe, orderly and regular migration; and building focus on preventive actions for crises through education and community empowerment.
TTK: How is Indonesia's relation with ASEAN?
Ambassador Maryana: Indonesia's contribution and leadership in the region and the world will be carried out in various forums. In 2022 Indonesia will hold the presidency of the G 20. Further, in 2023 Indonesia will be the Chair of ASEAN. Indonesia's priorities in international fora are to put forward regional and global cooperation for the promotion and protection of human rights; and building the capacity of developing countries in respecting, promoting and protecting human rights through international cooperation.
TTK: How important is Indonesia to the ASEAN and the country's contribution to ASEAN?
Ambassador Maryana: Association of (ASEAN is a regional organization that is located in Southeast Asia. ASEAN was established on 8 August 1967 with five states as its founding members: Indonesia, Thailand, Singapore, Malaysia and Philippines and now ASEAN has 10 member states. The goal of ASEAN's founding fathers is to improve the lives of its people that is reflected in Southeast Asia's economic and cultural development, social progress and regional peace and security. ASEAN, is arguably the most durable and successful regional grouping in the developing world.
TTK: Indonesia is currently chair to ASEAN, what are expected in terms of diplomatic missions, policies and especially activities?
Ambassador Maryana: ASEAN Community Kuwait (ASEAN) was formed on 31 December 2015, based on three pillars, which are ASEAN Socio–Cultural Community, ASEAN Political–Security Community and ASEAN Economic Community. Currently, Indonesia is the chairman of the ACK and will hold the chairmanship for six months. In this short period of time, we hope that Indonesia, supported by all ASEAN representatives, will be able to carry out several activities which highlight our togetherness as a big family of ASEAN.
TTK: How many Indonesians do we have in Kuwait now and their current job statuses?
Ambassador Maryana: The number of Indonesians in Kuwait is approximately 6,000. This number is still dominated by domestic workers. We are grateful that the government of Indonesia has stopped sending domestic workers to the MENA region. The second largest profession for Indonesians in Kuwait is as nurses. Currently we are still in the process of sending health workers from Indonesia to work in Kuwait. Other Indonesians work as professionals in the oil sector and hospitality sectors.
TTK: How large was the impact of COVID-19 on Indonesians employed in Kuwait?
Ambassador Maryana: The pandemic had a negative effect on many countries, including Kuwait. In 2020 when the pandemic broke out violently, many Indonesian workers returned to their homeland. However, currently workers (some are new workers) from Indonesia have started coming back to Kuwait. Regarding the number of Indonesians exposed to COVID-19, since the beginning of the pandemic until today, there have been 348 people affected by COVID, some of whom were exposed more than once. The latest conditions are: 5 persons are undergoing self-quarantine, 329 have recovered and 14 have succumbed to the virus.
TTK: Will Indonesia open new job sections for its nationals in Kuwait?
Ambassador Maryana: We hope that soon there will be more Indonesians coming and working in Kuwait as professional workers, or at least as semi-skilled workers.
Ambassador Maryana was born in Jakarta, and is married with three children. She was a lecturer from 1989-1991 at the Faculty of Tarbiyah, lAIN Syarif Hidayatullah, Jakarta. In 1991 – 1996 She was a Senior Management Administrator, The World Bank Projects, Directorate-General of Regional Development, Ministry of Home Affairs of the Republic of Indonesia. In 1996-2001, Resource Assistant,
The World Bank Projects, Directorate-General of Regional Development, Ministry of Home Affairs of the Republic of Indonesia. In 1997-1999: Representative/Member, People's Consultative Assembly of the Republic of Indonesia. In 2001 – 2004 Advisor to the Minister, Ministry of Cooperatives and Small and Medium Enterprises of the Republic of Indonesia and from 2006 till 2018 Representative / Member of Parliament, Commission I, House Representatives of the Republic of Indonesia. Ambassador Maryana is a political appointee ambassador to Kuwait.
– RICKY LAXA
STAFF WRITER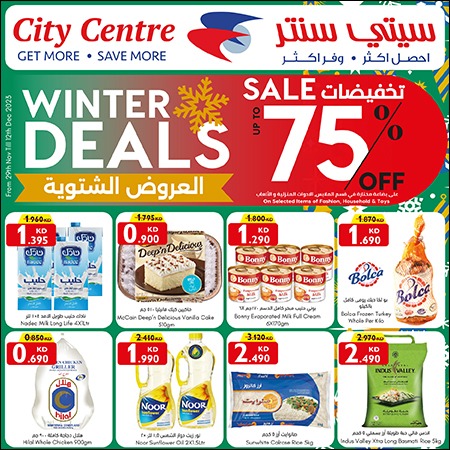 Read Today's News TODAY...

on our

Telegram Channel

click here to join and receive all the latest updates

t.me/thetimeskuwait