By Hermoine Macura-Noble
Special to The Times Kuwait
---
Hormonal health is a vital aspect of well-being for all people. In women, hormones play a crucial role in regulating various bodily functions that affect everything from mood and metabolism to reproductive health. Acting as the body's chemical messengers, hormones coordinate different functions in the body that are essential for health and life.
Naturopathic doctor, Dr. Astrid Boeckelmann, ND explains. "Hormones are chemical messengers produced by the body's endocrine glands, which travel through the bloodstream to different organs and tissues, regulating various bodily functions such as metabolism and reproduction. The hormones most thought of are male and female reproductive hormones, thyroid hormones, adrenal hormones and hormones like insulin that manage the glucose balance in the body, but there are many more."
For women, there are several key hormones, each with its specific functions. The most well-known one is estrogen, the primary female sex hormone, which plays a crucial role in menstrual cycles, bone health, and in regulating mood. Progesterone, which helps prepare the body for pregnancy and is essential for a healthy menstrual cycle. Testosterone, which is often associated with men, is also found in women and contributes to energy, libido, and muscle strength. There are also thyroid hormones which influence metabolism and energy levels; and cortisol which is the stress hormone.
Hormonal imbalances occur when there is too much or too little hormone available overall, or at the wrong time. For example, changes in the monthly rhythm of female hormones can cause the menstrual cycle to be too short, too long, too early, or too late. Hormonal imbalances can be caused by a variety of factors, including medical conditions, lifestyle habits, and endocrine gland malfunctions, all of which affects the endogenous production of hormones. The endocrine system is also highly sensitive to exogenous hormones and hormone-like chemicals found in the environment.
"Many modern-day lifestyle choices change the normal hormone profile. For instance, unlimited access to carbohydrate-rich foods has caused a boom in insulin resistance and diabetes; high-stress jobs predispose us to adrenal insufficiency Hormones, which are used in food production as pesticides, or in the meat and poultry industry, can enter the body through the diet," explains Dr. Boeckelmann.
In addition, environmental toxins can act as hormone mimickers or hormone blockers and thereby disrupt normal cell- and organ-function. Endocrine-disrupting toxins are found in everyday products, including cosmetics, food and beverage packaging, plastic toys, carpet, and pesticides. Some of the main factors affecting hormonal health for women in the Gulf Cooperation Council (GCC) states include:
Stress: Chronic stress can disrupt hormonal balance. Women in the GCC can benefit from practicing relaxation techniques such as meditation or breathing exercises.
Lack of Exercise: Regular physical activity supports hormonal health by maintaining a healthy weight and promoting the release of endorphins.

Sleep: Quality sleep is vital for hormonal regulation. Aim for 7-9 hours of restful sleep each night.

Environmental Toxins: Exposure to environmental toxins, including chemicals in personal care products, can disrupt hormonal balance. Choose natural, chemical-free products when possible.
Common hormonal Issues include Polycystic Ovary Syndrome, a common hormonal disorder that affects many women in the GCC. It can lead to irregular periods, weight gain, and fertility issues and thyroid issues, such as hypothyroidism or hyperthyroidism, which can affect metabolism and energy levels. Menopause also affects women's hormones in general as well.
"It's not only about the lack of hormones, it is also about aging, and how the lack of hormones affect aging. To manage menopause, you have to supplement missing hormones but you also have to optimize the woman's health. Compared to the synthetic hormones available in the market, the safest exogenous hormones are the bioidentical hormones that have the exact chemical structure as the endogenous hormones that your body used to produce. Treatment should also be individualized, as opposed to 'one-size-fits-all' synthetic hormone replacement therapy," said Aesthetic and Functional Gynaecologist & Menopause Expert at King's College Hospital London-Dubai, Dr. Maria Karakoulaki.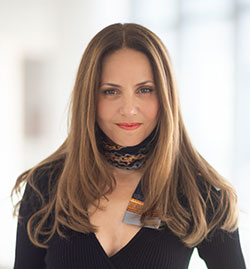 Experts agree that maintaining hormonal health includes getting regular check-ups done with healthcare providers to monitor hormonal health and address any issues promptly. Ensuring you have a balanced diet that focuses on a diet rich in essential nutrients,and engaging in regular physical activity, such as walking or swimming and, of course, stress reduction also helps in maintaining hormonal health.
"At the basis of any successful treatment is a comprehensive diagnosis, including an in-depth investigation of the root causes, triggers and contributing factors that cause the condition in the first place. At the initial stages of many endocrine conditions, balance can be accomplished by lifestyle and diet adjustments and/or nutrient supplementation. In advanced conditions, hormone replacement, medical hormone blockage and even removal of the endocrine gland have to be considered," concludes Dr. Boeckelmann.
---
By Hermoine Macura-Noble
The first Australian English speaking News Anchor in the Middle East. She is also the Author of Faces of the Middle East and Founder of US-based 501c3 charity – The House of Rest which helps to ease the suffering of victims of war. For more from our Contributing Editor, you can follow her on Instagram, here.
---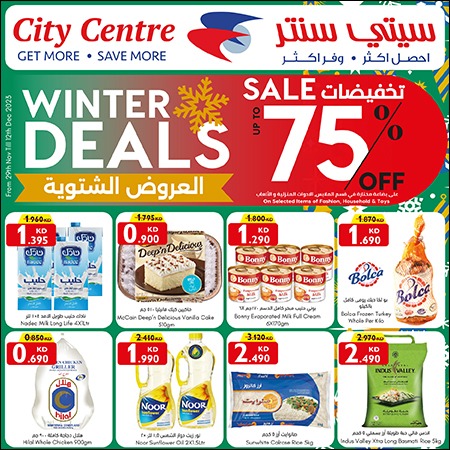 Read Today's News TODAY...

on our

Telegram Channel

click here to join and receive all the latest updates

t.me/thetimeskuwait