Pakistan's catastrophic floods last year not only reminded us of the perils of climate change, they also exposed the fact that tens of millions of children are being systematically betrayed.
The torrential monsoon rains destroyed as many as 27,000 schools and brought students' education to a halt. Worse, despite diligent efforts by United Nations agencies and NGOs, millions of children remain out of school to this day. And with millions of young Pakistanis already excluded from access to education before last year's disaster, the Indian subcontinent now has the largest out-of-school population in the world.
The link between climate change, forced displacement, and education has never been more glaring. Climate change is increasingly displacing populations on a massive scale, with devastating knock-on effects in the form of school closures and other interruptions to education.
Even though developing countries have contributed very little to climate change, it is their children who will suffer the most from it. Almost half of the world's children live in the 33 countries classified as being at 'extremely high risk' of being severely affected by climate change. Entire generations face the threat of being uprooted by floods, droughts, or wildfires, all of which will result in a loss of learning and potentially a loss in their lifetime prospects.
In 2021, around 95 percent of all internal displacement occurred in countries on the front line of climate change. In Somalia, for example, drought and famine-like conditions have forced some 2.9 million people from their homes, triggering conflicts over access to food, water, and livelihoods, and adding to the critical need for psychosocial and mental health support. Nor is Somalia alone. Millions more are being affected in similar ways elsewhere.
Official figures tell us that prior to the recent floods in Pakistan, weather-related events were already affecting ten million children around the world each year. But some estimates have painted an even bleaker picture, putting the number at nearly 40 million per year.
Children displaced because of climate change thus represent a growing share of the 222 million crisis-hit boys and girls who require educational support. These children are increasingly missing out on quality education and thus are left without basic literacy or numeracy skills, let alone the additional qualifications they will need to enter the workforce.
The rapidly worsening education crisis challenges us to develop more innovative strategies for ensuring that all children are in school and learning. We will need to devise better, more imaginative ways to deliver education to people on the move. For example, curricula and other materials should be tailored more for a mix of online and in-person delivery, and school buildings should be used more efficiently by introducing double shifts. We also should encourage more safe-school initiatives like those pioneered in Nigeria after the kidnapping of hundreds of schoolgirls.
Once they are proven effective, these creative solutions will then need to be replicated and scaled up to support refugees and displaced children everywhere.
To that end, we also will need to mobilize sufficient financing for vehicles like 'Education Cannot Wait' (ECW), the UN's global fund designed specifically to address the link between climate change, forced displacement, and education. ECW has successfully rolled out education programs in dozens of crisis-affected countries in recent years, and it remains fully committed to addressing the obstacles that have prevented humanitarian and development actors from delivering quality education in humanitarian crises.
ECW's replenishment summit on 16–17 February thus provides a timely opportunity not just to help children displaced by climate change and conflict, but also to emphasize that progress on the global education agenda is central to achieving the Sustainable Development Goals. SDG4 calls on the international community to ensure, by 2030, that 'all girls and boys complete free, equitable, and quality primary and secondary education'.
To help reach the 222 million young people whose learning has been affected by conflicts and disasters, ECW aims to raise $1.5 billion for the 2023-26 period — a mere rounding error compared to what governments spend on arms and fossil-fuel subsidies.
To have any hope of achieving SDG4, progress toward returning internally displaced and refugee children to school is essential. With millions of children's futures hanging in the balance, we must ensure access to education in emergencies and support a global fund that works.
---
By Gordon Brown
Former PM of the United Kingdom, is Chair of Education Cannot Wait's High-Level Steering Group.
---
Copyright: Project Syndicate, 2022.
www.project-syndicate.org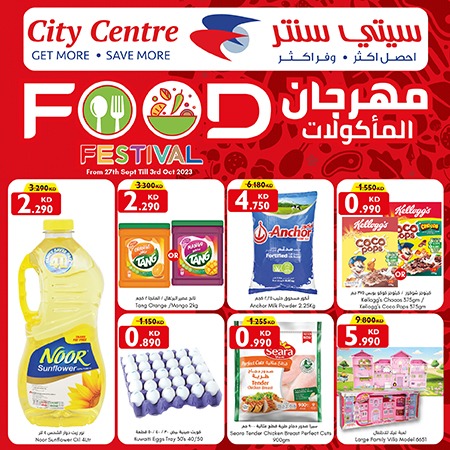 Read Today's News TODAY...

on our

Telegram Channel

click here to join and receive all the latest updates

t.me/thetimeskuwait