On this auspicious occasion of the Republic Day of India, I have the pleasure to convey my warm greetings and felicitations to all Indian nationals, persons of Indian origin, and friends of India in the friendly State of Kuwait. I avail this opportunity to express my sincere gratitude to His Highness Sheikh Nawaf Al-Ahmad Al-Jaber Al-Sabah, Amir of the State of Kuwait, and His Highness Sheikh Mishaal Al-Ahmad Al-Jaber Al-Sabah, Crown Prince of the State of Kuwait for their commitment to further strengthen the close and friendly bilateral relations between India and Kuwait.
Republic day is a very important occasion in the history of our country, as it was on this day, 26 January 1950, that India became a Republic by adopting a visionary constitution and emerged as the largest democracy of the world. The Constitution, which is based on our civilizational values and ethos, is an eternal source of guidance and inspiration for over 1.3 billion people of India. It is not just a basic law of the land, it also serves as a scripture for social and economic transformation of our nation. After seven decades, India not only continues to be a thriving democratic country but also the fastest growing major economy in the world.
This year's Republic Day is of special significance as it comes during the 75th anniversary of India's independence, which is being celebrated in India and abroad as Azadi Ka Amrit Mahotsav. For every Indian, it is an occasion to remember and pay respects to our freedom fighters who sacrificed their lives to give us a free India and to the many who contributed in building a New India. It is also an occasion to pay our homage to the thousands of members of our armed forces who made the supreme sacrifice for protecting our freedom and securing our borders.
Today, as we celebrate the 73rd Republic Day, we feel proud of India's many achievements. Our achievements in the fields of science, technology, space, nuclear energy, sports and culture have all been impressive. India today is a land of billion opportunities. While we are fighting the COVID-19 pandemic, our collective resolve has ensured that our economy has forged ahead in these challenging times. India's IT sector has rose up to the occasion by delivering digital solutions across the globe. India's unicorn club continues to grow and today our country is home to the third largest number of unicorns in the world. India's start-up space is buzzing with unprecedented enthusiasm and activity on the back of creativity, imagination and technology breakthroughs.
We must also be proud of the fact that despite the pandemic challenges, India remained a trusted partner in the global supply chains. India is in the process of further integrating its economy with the international economy by entering into free trade agreements with partner countries. Innovation, new technology, renewed and reinvigorated spirit of entrepreneurship of Indians have all been important factors in India retaining its status as the primary destination for global capital.
There has never been a better time to invest in India than now, as modernization of India's physical and digital infrastructure got an unprecedented momentum. India is moving ahead with the spirit of 'Make in India, Make for the World' as its youth is fully geared up to take the economy to newer heights. Today, we are on the right track to build an Aatmanirbhar Bharat (Self-Reliant India), which envisages a merger of the local with the global. No wonder that India is rightfully being considered the key driver of a post COVID-19 global growth recovery.
Despite the many challenges of COVID-19 pandemic, India's management of not only the pandemic but also the macro-economic situation and the overall governance have been remarkable. A year from the date of launch of the world's largest vaccine campaign, we successfully administered 160 crore (1.6 billion) COVID vaccine doses, an unparalleled global feat. In this crucial hour of crisis for humanity, India stood true to its civilizational ethos of Vasudhaiva Kutumbakam (World is one family). It was guided by the vision 'One Earth, One Health' in saving crores of lives by providing necessary medicines and vaccines to many countries and rightfully justified its credentials as the 'Pharmacy of the World'. It continues to lead the global fight against COVID-19; its supply of medicines and vaccines and highly talented human resources forms the core of the global recovery efforts.
Today, India has emerged as a nation that inspires the world and is a leading country in the comity of nations contributing immensely to world peace, stability and prosperity. The vision of creating an environment of peace and security to ensure a better world for the entire humanity has always been the guiding spirit of India's foreign policy. India is currently in the United Nations Security Council as a non-permanent member. India places an undeterred faith and belief in multilateral approach and has always taken the lead on issues of global importance such as fight against cross-border terrorism, climate change, energy security, food security, and the reform of multilateral institutions, including the UN Security Council.
At the bilateral level, this year we are celebrating the 60th anniversary of establishment of diplomatic relations between India and Kuwait. Our geographic proximity, historical trade links, cultural affinities, people to people connect and growing cooperation in key areas of mutual interest continue to strengthen and broaden our partnership. Our high-level visits and exchanges continue to impart further momentum to a relationship which is firmly on an upward trajectory. Our bilateral trade and investment ties continue to remain strong despite the adverse impact of the pandemic and its associated precautionary restrictions.
Our bilateral ties are time tested, built over strong foundations by our peoples over centuries based on mutual trust and respect. Over time, nurtured by vibrant people to people connect and civilizational affinities, the partnership has blossomed into a long-standing dynamic partnership. I am confident that in the coming years this relationship will continue to prosper and evolve into a new age, New India-New Kuwait partnership connecting the visions of the leadership of our two countries for mutual development and progress of our peoples.
The Indian Community in Kuwait has always played a commendable role in building our bilateral relations. During the last two years we have seen how this vibrant community came together and worked closely with the Embassy in addressing the many challenges associated with the COVID 19 pandemic that we faced. I thank our doctors, nurses and other medical professionals who are our frontline warriors in the fight against the pandemic. I also thank our scientists, our engineers and other professionals and our teachers who are among the unsung heroes in the fight against the pandemic. I salute our children who continue to face the many challenges of their school days with extraordinary resilience and understanding.
I also thank the Indian Community Support Group and the many associations and groups, who individually and collectively, joined hands with the Embassy and have been important pillars in our collective struggle to help hundreds of thousands of our brothers and sisters in need. The fight against the pandemic is far from over. In coming weeks and months, we will continue to work together to ensure the welfare of the Indian community in Kuwait and to help them face the challenges of the new variant.
Once again, on this joyous and proud occasion of the 73rd Republic Day of India, I wish every Indian in Kuwait and all friends of India in Kuwait good health and happiness.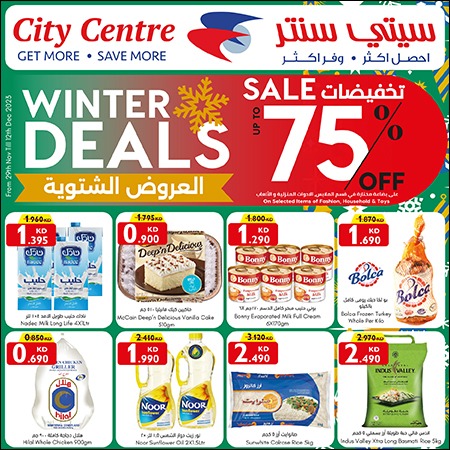 Read Today's News TODAY...

on our

Telegram Channel

click here to join and receive all the latest updates

t.me/thetimeskuwait