By Noura Khan
Special to The Times Kuwait
There are many reasons why people travel; some do so for shopping, others for exploring culture, nature or history, and many people travel to relax and take a break from routine daily life. But how many of us would insist on traveling to a country because you heard its name mentioned in many common proverbs since childhood? Well, this was the reason for my first ever visit to Malta.
Malta is an archipelago lying to the center of the Mediterranean Sea, between Sicily in Italy and the North African continent. It is a country known for its historic sites and for its successive occupation by, among others, the Romans, Moors, Knights of Saint John, French and British. Numerous fortresses in various architectural styles attest to this changing of hands in Malta, while remains of megalithic temples point to the country's ancient history.
[[ And Many students in GCC countries are sent to study various medical specialties in Malta every year and There is many Kuwaiti students studying in Malta
Malta features a number of tourist attractions that include elements of the island's rich history and culture, as well as water activities associated with the Mediterranean. In addition, medical tourism has become popular in it.]]
For a long time I wanted to visit Malta, but no one in my family supported me in this desire. Every year, when travel plans were being fixed, I would be the lone voice suggesting Malta as an option for travel, the majority would say, "Let's go visit again the Champs-Elysées cafes in Paris and then complete the rest of our vacation in London between Oxford Street and the Agarwood."
As I mentioned earlier, proverbs about Malta were the main reason for my inclination to visit that country. One of those proverbs was, 'After the ruin of Malta', which conveys the meaning of expressing something about an event after it has occurred.
I did not understand the reason for this famous proverb until after I visited Malta. I am a person who is very interested in heritage, folklore, stories and history, and it is part of the reason why I enjoy traveling. And the tour guide who accompanied me on my tour around Malta told me that the story of the destruction of Malta began when the French army led by Napoleon Bonaparte occupied the island of Malta in 1798.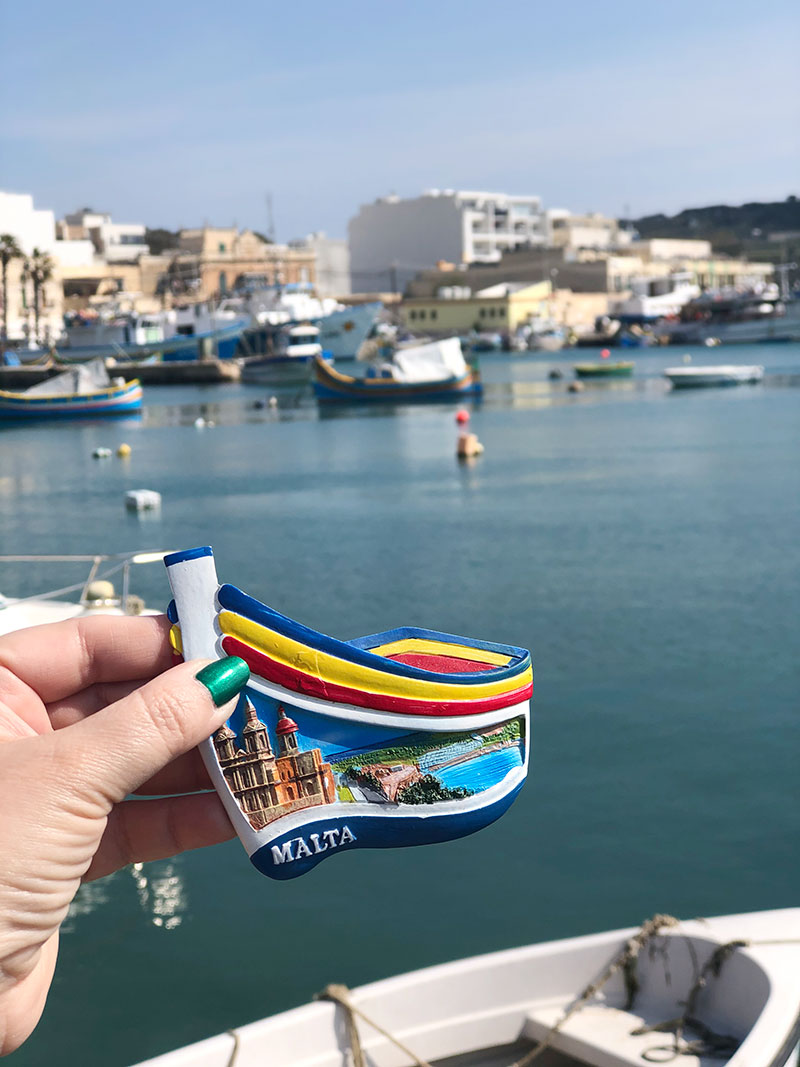 The French army destroyed everything in the city and forced the inhabitants to flee to the island of Sicily. Inhabitants of Malta returned to their homes only after the British under Sir Alexander Ball liberated it in 1800, but only after it was ruined by Napoleon; and hence the saying, 'After the ruin of Malta'.
Another proverb I used to hear growing up was, 'Like calling for prayers in Malta'. When I asked my guide about this, he explained that once there was a Moroccan Muslim man who came to Malta, and when the time for prayer came, he began the call for prayer, but no one paid any heed to his call. The proverb is used to describe a situation where no one pays any attention to what you say.
Proverbs aside, I started my visit to Malta from the capital Valletta, which is also the largest city and the cultural center of Malta. When you are in Malta, especially in Valletta, you will feel that time has stopped moving in this place. The city has managed to maintain many of its old buildings and infrastructure remarkably well even to this day. And, this is one reason why the city has been included in the list of UNESCO World Heritage Sites since 1980.
In Valletta you will find many palaces, museums, castles and forts, most of which are within walking distance of each other. The city also includes a large port developed from one of the natural ancient harbors in Valletta. Today, the port is a popular European marina where many luxury cruise ships, private boats and luxury yachts dock. A cruise from this port is an excellent way to see the city's stunning skyline and distinctive neighborhoods, and is understandably one of the most booked tourist attractions in Malta.
Even though English is the language in Malta, the locals have their own official language called Maltese. There are many Arabic words in Maltese that you can understand clearly, and the Italian language is also widespread on the island, and is spoken by more than half the population.
If you are a fan of staying up late and love the night life, all you have to do is head to St. Julian's, which is about 9 km from Valletta. The town is famous for its bustling nightlife, and this is the main reason why it receives thousands of tourists from all over the globe daily.
Also, when in Malta, you must visit a village called Marsaxlokk, which is a small, traditional fishing village in the south-eastern region of Malta that is famous for its picturesque views, its Mediterranean atmosphere, and its harbor dotted with colorful boats. And, since it is largely a fishing village, tourists can expect to relish on delicious fresh seafood. Fresh fish is also available for purchase on Sundays early in the morning. Visitors can also join the locals in fun-filled fishing trips.
Popeyes Village is another famous place that must be visited in Malta. Popeyes is the ideal destination in Malta for tourists, especially for those visiting the country with their children. This is because this beautiful city is a major filming location used by Paramount Pictures and Walt Disney Productions for many popular children's comedies, especially EC Segar. Who among us does not like to go to the beautiful village of Babai and wander around it.
The city also includes many entertaining activities for children as well as adults, such as water trampolines, boat rides, and play pools. This is helped by the city's wonderful location off Mellieha Bay, which gives it stunning coastal beaches.
Another beautiful Maltese town worth visiting is the Blue Grotto. The reason for its name is due to the fact that it is a series of wonderful sea caves scattered along the southern coast of the island. This provides tourists with an amazing journey along the scenic coastline. As well as scenes of blue sea water that sparkles under the bright sun, then enters through the caves and sheds light on marine life. Because of the unusual chemical composition of the waters of the region, the caves here are very famous for the many different minerals that give the sea its bright blue color. In addition to the famous colorful traditional fishing boats known as luzzus, other boats are also available for tours.
I thought that visiting Malta for a week would be enough to explore this country especially because it is not considered one of the favorite tourist destinations for Gulf nationals, but I was shocked at the many beautiful places and regions that I could not visit during my week in Malta.
I visited Malta in February, and during this month there is a large annual carnival, the Malta Carnival that takes place along the streets of Malta. The Malta Carnival was amazingly wonderful and I do not know why it is not as popular as say the Venice Festival, among Arab tourists.
I loved Malta and I am thinking of visiting again soon. And, if you are thinking of an unusual and uncrowded destination to visit on your next trip abroad, do not hesitate to include beautiful Malta.
---
Noura Khan, a travel influencer and content creator, is a Kuwaiti national, holds a degree in law from Kuwait University and has worked as a journalist prior to taking up a position in the government. In 2018 she started blogging on travel and has visited more than 57 countries since. She has more than 54K followers and her blog post @nourajtraveller is well appreciated for content and travel information. Noura writes exclusively for The Times Kuwait on her travel visits.
---
Read Today's News TODAY...

on our

Telegram Channel

click here to join and receive all the latest updates

t.me/thetimeskuwait