Kuwait Prime Minister His Highness Sheikh Jaber Mubarak Al-Hamad Al-Sabah's visit to Jordan, due Monday at invitation of Prime Minister Omar Razzaz, reaffirmed deep-rooted multi-faceted relations. The visit coincide with the joint committee meeting, which would co-chaired by the foreign ministers and is expected to result in a number of economic, trade and investment agreements.
His Highness the Prime Minister is also expected to inaugurate Kuwait Embassy new building in Amman. Relations between Kuwait and Jordan, established in 1961, have progressed in many domains and the two countries are committed to 57 cooperation agreements covering many areas.
The two countries have been coordinating positions over many regional issues, including the Palestinian question where Kuwait and Jordan are staunch supporters of the Palestinian right of freedom and to establish their independent state on the 4 June, 1967 borders with East Jerusalem as its capital.
Kuwait and Jordan rejected, at the Arab Summit in Saudi Arabia and the Organization of Islamic Cooperation's Summit in Istanbul, Turkey, the US decision to move its embassy from Tel Aviv to occupied Jerusalem. Kuwait, through its 2018-19 non-permanent membership in UN Security Council (UNSC) as a representative of the Arab Group, was a solid supporter of the Palestinian cause.
Kuwait believes in the vital role of Jordan in achieving peace and stability in the Middle East, and supported Amman's protection of Al-Quds. Kuwait parliament played a leading role in supporting the Palestinian cause. Kuwait parliament speaker Marzouq Al-Ghanim and president of Jordan's House of Nobles Faisal Al-Fayez affirmed, during a meeting in Kuwait last month, the importance of coordination to address challenges facing the region.
As for trade ties, Kuwait-Jordan trade exchange registered US$ 270 million in November, 2018, according to the ministry of industry and trade. Jordan imports plastic, non-organic chemical materials, steel, copper, fuel and oil. Kuwait imports livestock, vegetables, nuts, eggs, dairy products and some house appliances.
The two countries signed many cooperation agreements, including air services in 1975, prevention of dual taxation on income of corporates and airlines in 1985, economic and trade and technical deal in 1986, encouraging and protecting investment in 2001, land transport in 2002 and establishment of a joint committee in 2002.
Kuwait and Jordan also signed tourism agreement in 2007, sea transport deal in 2009, the development of industrial exports and organization of exhibitions agreement in 2010 and a protocol to attract foreign direct investment in 2011, among many others. The number of Kuwaitis registered at Amman Chamber of Commerce is 82.
They are investing US$330 million in information technology and communications, services and consultations, construction and banking. Kuwait is the top Arab and foreign investor in Jordan with US$ 18 billion, distributed on tourism, industry, banks, telecommunication, real estate and transport. Among Kuwaiti investments in Jordan is Al-Abdali Mall of Kuwait Projects Company, KIPCO, Jordan-Kuwait Bank and Noor company. Kuwait is also investing US$ 1.418 billion in Amman's stock market, the third largest foreign investor, while Kuwaitis own 126 real estates in 2017, the fourth largest amongst non-Jordanians. Kuwait Fund for Arab Economic Development (KFAED) contributed to 26 economic and social development projects with a value of US$ 580 million between 1962-2017.
KFAED is also responsible for the disbursement of US$ 1.250 billion, which is Kuwait's share in financing strategic and development project, part of a GCC financial package to Jordan, in sectors of agriculture, energy, minerals, roads, education, health, water and transport. Kuwait built LNG Port that will address energy crisis, establish wind power farm in Ma'an as well as other infrastructure projects in different governorates that contributed to creation of thousands of jobs. Kuwait also offered a US$ billion for Jordan, part of US$ 2.5 billion economic package by Saudi Arabia and the United Arab Emirates (UAE), in forms of donations and loans. Kuwait deposited US$ 500 million at Jordan Central Bank and the rest was in forms of loans for five years.
Total Kuwaiti deposits at Jordan's Central Bank is US$ 1.3 billion. The Syrian crisis forced millions of people to flee to neighboring countries, including Jordan which is hosting around 1.3 million Syrian refugees. Kuwait rushed to help the Syrians and KFAED offered US$58 million grants in 2014-16 to support the Jordanian government's response plan. Kuwait government and private institutions offered relentless support for the Syrian refugees, either directly or via the government of Amman.
Kuwait built two villages named after His Highness the Amir Sheikh Sabah Al-Ahmad in Zaatari refugee camp, each houses more than 80,000 Syrian refugees. A village consists of 1,000 housing units, a mosque, two schools and a medical center.
On the other hand, Kuwait and Jordan enjoy good military cooperation. The two countries renewed military cooperation agreement during a meeting of the joint higher committee last March.
Military cooperation began in 1974 when Kuwait opened an attache in Jordan, paving way for the training of more than 8,000 Kuwaiti servicemen in Jordanian institutions up to date. Hundreds of Kuwaitis register at Jordanian educational institutions, while over 4,200 men and women study at Jordanian universities. Kuwait Health Office in Amman is also following up cases of Kuwaiti patients in the country.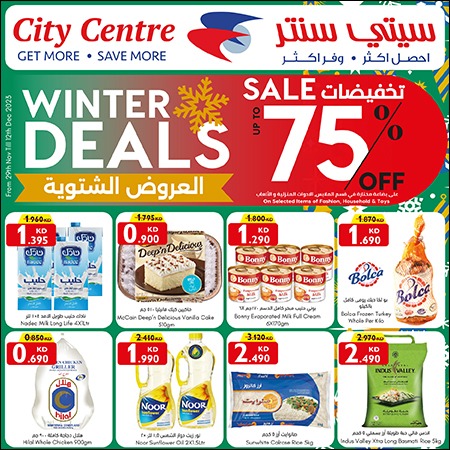 Read Today's News TODAY...

on our

Telegram Channel

click here to join and receive all the latest updates

t.me/thetimeskuwait