Japan Ambassador H.E. Morino Yasunari
---
THE TIMES KUWAIT REPORT
---
Addressing a media gathering at his residence last week, the Ambassador of Japan H.E. Yasunari Yasunari described bilateral relations between Japan and Kuwait as deeply historic. The ambassador was speaking following a celebration organized by the Japanese Embassy to mark the 60th anniversary of diplomatic ties with Kuwait.
Ambassador Yasunari added, "Kuwait is considered the third-largest source of oil for us, so Japan appreciates Kuwait's efforts in ensuring energy security. Japan is also interested in cooperating with Kuwait in developing its infrastructure, including transitioning to new energy sources. I am confident that there is potential on both sides to achieve this, and there is an intention to increase cooperation between the two countries."
Pointing out that Japanese companies actively contribute to improving the quality of life for the Kuwaiti people, the Japanese envoy noted that Japanese companies have been involved for decades in providing stable supplies of electricity and water to the country. He also highlighted a Japanese company's involvement in Kuwait's pioneering clean fuel project. Additionally, he expressed hope that Japanese firms would participate in developing Kuwait's infrastructure through projects related to efficient transportation systems, waste management, and recycling technologies.
Regarding technology development, Ambassador Yasunari emphasized the potential for Japan and Kuwait to collaborate in this area. "Japan has advanced technologies in various fields and is rapidly undergoing digital transformation. Both Japan and Kuwait have set carbon neutrality goals — 2050 for Japan and 2060 for Kuwait — which underscores the importance of joint efforts between the two countries to reduce carbon footprints while ensuring stable oil supplies to meet global demand.
Turning to security cooperation, the ambassador said, "Ensuring maritime security, including in the Strait of Hormuz, is vital, not only for Japan but for the world as a whole. Japan seeks to contribute to peace by cooperating with regional nations and promoting an understanding of international law. For instance, Japan has dispatched naval vessels and patrol aircraft from the Japan Maritime Self-Defense Force to counter piracy off the coasts of Somalia and in the Gulf of Aden."
Regarding tourism, the Japanese envoy stated that the embassy issues between 300 and 400 visas per month and that these numbers were growing. Stating that visas for Kuwaitis are normally issued within three days, the ambassador added, "There has been an increase in the number of tourists from Kuwait to Japan, especially after the COVID-19 pandemic, with more Kuwaitis showing an interest in Japanese places, history and culture."
Ambassador Yasunari concluded by highlighting Japan's commitment to deepening its relationship with Arab countries through the pillars of cooperation for prosperity, efforts towards peace, and fostering dialogue and practice for the maintenance and enhancement of the international order.
The strong commitment to the region was also reiterated by the Japanese Foreign Minister Hayashi Yoshimasa while addressing the Third Japan-Arab Political Dialogue that was held at the League of Arab States headquarters in Cairo, Egypt on 5 September.
The political dialogue, which was hosted by the Secretary-General of the League of Arab States, Ahmed Aboul Gheit, and co-chaired by the Foreign Minister of Egypt, Sameh Shoukry, was attended by foreign ministers of 12 and five ministerial level representatives from the 21 member states and one organization of the League of Arab States.
In his keynote address as co-chair of the Political Dialogue, Mr. Yoshimasa stressed that with the situation in the Middle East evolving dynamically, Japan sought to build relations and partner with Arab nations to tackle together the challenges faced by the region and the international community.
He called for future cooperation between Japan and the Arab states across a range of fields under three broad pillars of 'Collaboration toward prosperity', 'Initiative toward consolidation of peace', and 'Efforts to maintain and strengthen the free, open international order'.
The Japanese foreign minister stated: "Today, the international community is at a historic turning point. Russia's aggression against Ukraine is shaking the very foundation of the international order from which all of us have benefitted. We are also witnessing growing tensions in East Asia.
"Any attempt to unilaterally change the status quo by force is unacceptable anywhere in the world. I do not need to preach how horrible it would be to live in the world ruled by force, to my colleagues here, who represent the Arab World that has gone through numerous disturbances of war. It is time to unite to uphold the free and open international order based on the rule of law."
Turning to the current situation in the Middle East, Minister Yoshimasa added that "although we still witness prolonged conflicts in many places, there is a beacon of hope. A new momentum for cooperation is emerging in various places in the region, such as normalization of Saudi-Iran relations, and improvement of relations between Israel and some Arab states.
These developments could bring about more active regional interaction and eventually, stabilization. As the international community is wavering and the situation in the Middle East is evolving so dynamically, our way of cooperation would also have to change. Energy security continues to be an essential element in Japan's policy toward the region. But our relationship should not stop there.
Rather, in this tumultuous period, we should become closer 'partners' that tackle challenges together. Starting today, Japan would like to deepen our relationship with the Arab World at multiple levels by intensively working on the following three pillars." Elaborating on these pillars of partnership, Japan's top diplomat said that the first is 'collaboration toward prosperity', which is "an effort to strengthen our economic relationship from a long-term perspective in a wide range of areas, through undertakings such as business promotion, development of human resources, and addressing new challenges including climate change.
"With the total population of more than 460 million and the GDP of about 3.5 trillion dollars, the Arab World has a potential of becoming a gigantic market. It is also endowed with tourist attractions. Japan, on the other hand, has a mature market, high-quality technology and human resources, globally competent firms and spirited start-ups. Together, we can create wonderful synergies."
Disclosing that his country was preparing for the Japan-Arab Economic Forum in Japan next year, Mr. Yoshimasa indicated that the Forum would serve as a "wonderful opportunity to encourage Japanese companies to understand the appeal of investment toward the Arab World. We will also strengthen cooperation in the field of culture, sports, education and science."
Turning to collaboration with the region to help mitigate climate change and enhance prosperity, the Japanese foreign minister said his country was keen to assist the Middle-East transform from a region known for its natural resources to an area that becomes a global supply hub for clean energy and critical minerals. He added, "JJapan will help transform the traditional 'oil producer-consumer' relationship and together tackle new challenges such as climate change.
On the second pillar of, 'Initiative toward consolidation of peace', the foreign minister said, "Faced with lingering conflicts, the Middle East needs 'consolidation' of peace, not ephemeral tranquility.Without solving the Palestinian question, peace will not come to the region in the true sense. Japan's position to support a 'two-state solution' is unwavering. For decades, Japan has been supporting the confidence-building and economic self-reliance of Palestine, which serve as the foundation of the peace process."
In this regard he urged Arab states to support the Jericho Agro-Industrial Park (JAIP), a successful initiative launched by Japan, which was now seeking to expand and attract new tenants, as well as tap new markets. He also noted that Japan has been providing long-term assistance for countries such as Syria, Libya, Yemen, Iraq and Sudan where the situation remains volatile. "Japan will stay engaged with the conviction that it is dialogue, not military might, that brings lasting political stability. Japan will also deepen dialogues and cooperation under the regional cooperative frameworks such as the Arab League, GCC, and OIC," said Mr. Yoshimasa.
Elaborating on the third pillar of 'Efforts through dialogue and practice toward maintaining and strengthening the free and open international order based on the rule of law,' the Japanese top envoy said: "I admit this name is a little lengthy, but each element of it holds significance.
The concept of 'Free and Open Indo-Pacific (FOIP)' is to foster the Indo-Pacific region into a free and open 'international public goods' that values freedom and the rule of law, free from force or coercion. It focuses on the region where countless people from the Arab World had steered ships and prospered for hundreds of years. As you can see, the concept of FOIP is undergirded by universal principles such as freedom, openness, and the rule of law.
"The FOIP is not aimed at forming a bloc. However, it is also a sad reality that such obvious principles are not necessarily observed. Especially, there would be a devastating impact if those principles are trampled in the Middle East, a focal point of maritime traffic as represented by the Suez Canal where about 20,000 vessels navigate annually, as well as the Bab el-Mandeb Strait and the Strait of Hormuz, the main artery for global energy transportation.
"Japan, both by word and by deed, will strive to spread understanding of FOIP in the region and consequently, to be able to work with the Arab World toward maintaining and strengthening the free and open international order based on the rule of law. In fact, regional cooperation is already in progress, such as assistance for safe navigation in the Suez Canal and development of Port of Aden.
As another contribution to navigational safety in the region, we have been deploying naval vessels and patrol aircrafts of the Japan Self-Defense
Forces for counter-piracy operations off the coast of Somalia and in the Gulf of Aden. In the future, Japan will put our cooperation into practice in wider areas, such as triangular cooperation for East Africa." He concluded his address by stating, "To this day, Japan has provided need-based, long-term support for the Arab World to tackle their challenges. In doing so, we never imposed particular values. This is how we have built trusting relationships.
As the situation is changing dynamically in the Middle East and the world, now is the time for us to push our relationship forward based on the trust we have built. I very much look forward to discussing with Excellencies how we can cooperate moving forward."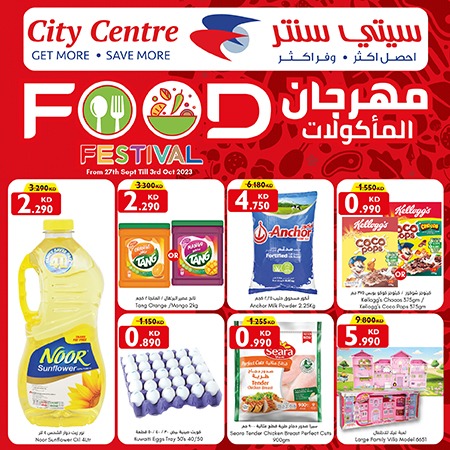 Read Today's News TODAY...

on our

Telegram Channel

click here to join and receive all the latest updates

t.me/thetimeskuwait