August is a month of festivities for Indonesia. Indonesians all over the world joyfully celebrate the country's Independence Day every August 17. This year's 75th Independence Day commemoration is very exceptional, as we are marking it very modestly – in a "new normal" way.
Today, we face a great challenge of combating and adapting to the COVID-19 pandemic. We must be able to cope with its socioeconomic impacts, including a global recession, rising unemployment, and ensuring food and energy security. No single country can overcome these challenges alone. Closer cooperation among countries is therefore a must.
We welcome Kuwait's swift financial assistance to the World Health Organization and other international organizations. In collaboration with other countries, Indonesia is also developing COVID-19 vaccines that are expected to be available by the end of this year.
Nurturing Bilateral Relations
It is truly an honor for me to serve in Kuwait, a small country with a big heart. I admire the leadership of His Highness the Amir of Kuwait Sheikh Sabah Al-Ahmad Al-Jaber Al-Sabah and his pivotal global humanitarian role as recognized by the United Nations, which feted him as a Humanitarian Leader, and by the World Bank.
These humanitarian assistance have also been rendered to Indonesia during our 52 years of cordial relations. It has also extended beyond the bilateral realm. We lend each other unrelenting support in global forums including during our tenure as non-permanent members of the UN Security Council last year.
Our relations have entered a new phase as we held the first Joint Foreign Ministerial Committee meeting in September 2019, during which H.E. Retno L. P. Marsudi and H.E. Sheikh Sabah Al-Khaled Al-Hamad Al-Sabah signed various agreements on cooperation in the fields of oil and gas, higher education and visa exemption for diplomatic and special passport holders, as well as diplomatic training.
Afterwards, we worked to achieve progress until the pandemic temporarily halted these efforts. However, amid "work from home" measures, we continue to cooperate in the fields of trade, investment, legislative and judiciary. I welcome the establishment of an Indonesia-Kuwait parliamentarians friendship group. I also look forward to witnessing closer cooperation between our supreme courts.
Optimizing Economic Potentials
Being an active member of the Group of 20 (G20)¸ Indonesian President Joko Widodo introduced his Vision of Indonesia 2045. He envisioned Indonesia to become the world's fifth largest economy, a century after our independence. We are committed to achieving the goal and have been undertaking various reforms, including finalizing an Omnibus Law to ensure ease of doing business and protection of foreign investment.
Recently, the World Bank upgraded Indonesia from the "lower middle-income country" to "upper middle-income country" category. This recognition complements McKinsey & Company's projection that Indonesia is on course to become the world's seventh-largest economy in 2030 after being ranked 16th in 2012.
The enhanced economic cooperation between Indonesia and Kuwait will contribute to this purpose. I note an increase of 7.36% in our exports to Kuwait in the last four years as our total trade reached 504 million USD in 2019. This figure, however, does not fully reflect our economic potentials.
I warmly welcomed the convening of the Indonesia-Kuwait Business Forum by the Kuwait Chamber of Commerce and Industry in September 2019 and the establishment of the Indonesia-Kuwait Business Council. I was also pleased to lead a Kuwaiti business delegation to the Indonesia Trade Expo and Employment Business Meeting in October 2019, that brought about very positive results. Regretfully, this year's events must be rescheduled to 2021.
I am confident to offer the participation of competitive and experienced Indonesian state-owned and private companies in the execution of various development projects in the context of the New Kuwait 2035 vision. Similarly, I welcome continued Kuwait's investment in Indonesia and praise the recently-signed gas exploration contract between KUFPEC and Indonesia.
Strengthening People-to-People Contact
Knowing that Kuwaitis are keen travelers, I cannot wait to welcome them back to Indonesia. We are proud that Toba Caldera in North Sumatra Province was recently designated as a UNESCO Global Geopark. It adds to our tourist destinations beyond the already-famous Bali Island as part of our "Ten New Bali" project.
We will certainly never compromise the health of our foreign tourists. Thus, we developed a "new normal" tourism protocol incorporating cleanliness, health and safety. To this end, I warmly welcome Kuwait Airways' plan to resume its direct flight service to Jakarta.
Today, Kuwait is home to approximately 6,000 Indonesians. I hope to see an increase of our skilled and professional workers to meet Kuwaiti companies' demands including through the annual Indonesian Labor Market program.
Finally, I humbly convey our best wishes for the continuous good health of His Highness Sheikh Sabah Al-Ahmad Al-Jaber Al-Sabah. May Allah the Almighty always protect the State and the people of Kuwait. I fervently hope that this diamond jubilee of Indonesia's Independence Day will be a fulfilling one for all of us. Merdeka.
Message by H.E. Tri Tharyat
Ambassador of the Republic of Indonesia to the State of Kuwait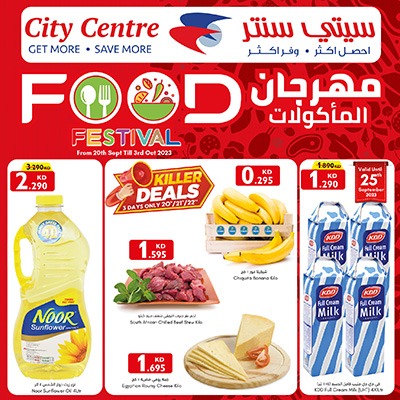 Read Today's News TODAY...

on our

Telegram Channel

click here to join and receive all the latest updates

t.me/thetimeskuwait