After years of anxiety about democratic backsliding, the next few months will tell us a lot about the state of popular government around the world. In October, Argentina will elect a new president to succeed Alberto Fernández, while in New Zealand, the Labour-led coalition faces a challenge from the National Party-led bloc. And in November, the Netherlands will hold a snap general election to replace Mark Rutte, the country's longest-serving prime minister, whose government collapsed in July.
The United Kingdom is also expected to hold a general election at some point in 2024, while Indonesia is gearing up for a February presidential election to determine the successor to Joko Widodo, popularly known as Jokowi, as he completes his second and final term. Mexico is set to hold its presidential election in June, followed by the United States in November and Ghana in December.
In each of these countries, the election campaigns are already in full swing. But democracy is about more than elections. To work, it must also deliver effective governance. That is why aspiring leaders should start preparing for their first 100 days in office well ahead of time.
To be sure, there is nothing magical about the 100-day timeframe. Focusing on this initial phase of a leader's tenure does not imply that all goals must be achieved by the end of it. Although the term gained prominence after Franklin D. Roosevelt's dynamic start as US president, it is important to note that when FDR won the 1932 election, at the height of the Great Depression, he was not focused on the first 100 days. Instead, he was determined to act fast and decisively in the face of a desperate situation, rapidly enacting 15 major pieces of legislation. It was only later that observers noted how much he had accomplished in the space of three months.
Today, the 'first 100 days' concept offers a useful framework for incoming leaders whose time in office might end sooner than they realize, and whose honeymoon with their own parties and coalition partners could be far shorter than they had hoped. During this time, they should focus on three key principles.
First, leaders must be clear about the new government's priorities. This is easier said than done. Campaigning politicians address numerous issues, along with those important to their political allies and the electorate. As a result, their agenda often resembles an inventory rather than a focused to-do list with three or four major goals.
This can have devastating consequences. I vividly recall former Tunisian Prime Minister Hamadi Jebali's visit to Oxford shortly after he had stepped down. After spending 17 years in prison for his political beliefs, Tunisia's 2011 revolution provided Jebali with the opportunity to lead his country. Yet, Jebali resigned just 13 months into his term because he felt that his government, despite its ambitious goals, had accomplished nothing. According to Jebali, resigning was the only way he could earn back Tunisians' trust. The lesson is that ruthless prioritization and strategic planning are crucial for newly elected leaders.
Second, adequate preparation is vital. Liz Truss's disastrous 45-day stint as UK prime minister, which, in addition to being a political debacle, cost the country roughly £30 billion ($38 billion), underscores the potential consequences of assuming office unprepared.
By contrast, the UK's national minimum wage, introduced in 1997 by then-Prime Minister Tony Blair, is now widely recognized as a remarkable success. Careful preparation enabled Blair's Labour government to pass the new law and establish a Low Pay Commission comprising experts from the private sector, labor unions, and civil society to fine-tune the policy's specifics and adapt it as needed. Former Prime Minister David Cameron followed a similar approach when creating the independent Office for Budget Responsibility in 2010.
But preparation does not necessarily require familiarity with every policy detail. Effective preparation involves drawing lessons from previous experiences and establishing a framework for an adaptable approach that leverages essential expertise.
Lastly, political leaders preparing for their first 100 days must ensure that their staff and aides possess the qualities necessary for effective governance. These skills are very different from those honed in opposition or in election campaigns. While opposition typically involves channeling public discontent, governing is about finding and implementing practical solutions. Similarly, while election campaigns emphasize image management, effective governance requires rigorous policy management. Moreover, donors play a crucial role in election campaigns, but in office, the same relationships can quickly become a liability.
This is why newly elected leaders must assemble an effective team that can assist them in translating their aspirations into tangible achievements. Doing so requires managing public agencies, collaborating with career bureaucrats and experts, operating efficiently within a diverse cabinet, and being able to advance new priorities while simultaneously addressing unforeseen crises and ensuring the seamless operation of essential government functions.
Incoming leaders should use their first 100 days in office to demonstrate their ability to win the public's trust, inspire and motivate public servants, and maintain the support of their own supporters and political allies. In democratic systems, transitions are swift and tenures are brief. Meticulous preparation is absolutely crucial.
---
Ngaire Woods
Dean of the Blavatnik School of Government at the University of Oxford.
---
Copyright: Project Syndicate
www.project-syndicate.org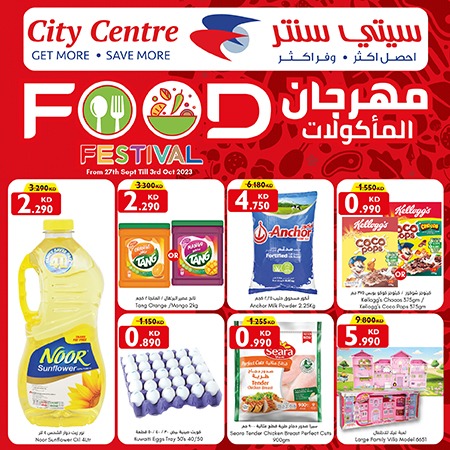 Read Today's News TODAY...

on our

Telegram Channel

click here to join and receive all the latest updates

t.me/thetimeskuwait