H.E. Aliya Mawani
Ambassador of Canada
---
How do you spend the month of Ramadan in Kuwait?
This is my first Ramadan in Kuwait and I am very much enjoying it so far. There seems to be a particularly joyful atmosphere this year as people are finally able to gather together for Ramadan festivities for the first time since the onset of COVID-19. My family and I are delighted to share futoor with friends and colleagues, and to have the opportunity during Ramadan to connect with so many of the wonderful people we have met since our arrival five months ago. There is such warmth and hospitality here in Kuwait.
I have already attended several diwaniyas. I love that these gatherings are unique to Kuwait and am finding them to be an excellent way to meet different generations of families and get to know more about local traditions. So many people have been sharing with me their stories and connections to Canada, which I am always keen to hear. I experienced my first ghabga this week and am looking forward to more in the coming days. My young son is also very excited about Girgean.
What do you like most about this holy month?
I like the sense of community and togetherness that Ramadan brings. Even during the past two years of the pandemic, Muslims all over the world made an effort to come together virtually in different ways — but it is so much nicer to be able to do it in person. As a diplomat, I have always found Ramadan to be a time when I am privileged to get to know people at a deeper, more personal level, being invited into their homes and meeting their families.
For me, it is also a period of reflection, spiritual renewal, and a time to focus on cultivating healthy habits and choices. The focus on giving, and ensuring the best in our actions and behavior towards others is something that resonates deeply with me and my family. This year, my six-year old made a Ramadan calendar (a bit like an advent calendar) on which he records helpful or kind acts performed daily during Ramadan. It means that I am getting lots of extra hugs and his toys are cleared away without my having to remind him. And of course, I just love all the stunning Ramadan kaftans with their gorgeous colors and designs.
Can you tell us how Muslims spend Ramadan in your country?
As in Kuwait and other parts of the world, Ramadan is a period of reflection and connection for Muslims in Canada. Each person is on a kind of journey during Ramadan, which may feature prayer, fasting, charitable giving, and for many, a focus on self-discipline and being more conscious of their thoughts and actions, and the impact they have on society.
Family and friends gather for futoor and suhoor — and many make a point of inviting non-Muslim friends to partake in order to help encourage understanding of Islam and the spirit of Ramadan. I have often found that Ramadan in Canada presents an opportunity to build bridges within the ummah and Canadian society more broadly. As you know, diversity is part of Canada's DNA. Ramadan highlights not only what binds us together, but also the wonderful pluralism and diversity that exists within the Muslim community in Canada, and the rich tapestry of traditions and practices this creates.
Do you exercise these days?
Frankly, I am not exercising as much as I probably should; but short, intense workouts on our rowing machine are a lifesaver to balance out all the Ramadan sweets, and I try to walk as much as possible.
Source: Al Rai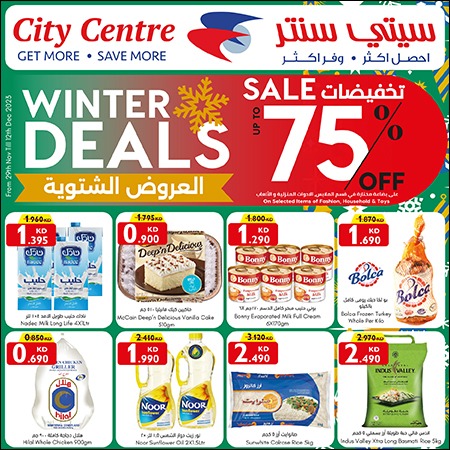 Read Today's News TODAY...

on our

Telegram Channel

click here to join and receive all the latest updates

t.me/thetimeskuwait